i got this larch in a trade and i am looking to change the pot. i was thinking a dry riverbed round what do you think
with the style of the tree I like the concept of a round pot. Not sure what you mean by a riverbed, I do like the tree. I had a larch once in a light colored yellow pot and in the spring and fall I liked the sttement it made. don't like the current brown, thinking a grey to match the bark would be better served for the tree.

dick benbow

Member





this is a dry riverbed pot and the current pot isn't brown it actually more of a weird purple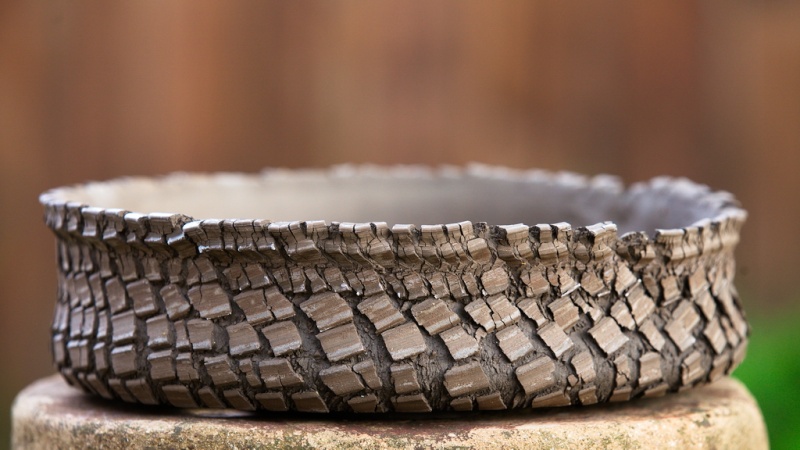 thanks for visually explaining the riverbed. I like the texture. Should be a real eye catcher, not to distract but definetely to heighten the expectation.


dick benbow

Member





hey! I bought the very pot you've attached from Keith a few weeks back. It's a charmer, although of more delicate construct than some of his other pots I own --- not sure it will do well outdoors through a local winter. Also not sure about marrying it with a larch; the brown is pretty light and warm, so I'll probably go with a
thuja
believing the reddish bark will lift 'something' from the container (and vice versa).
If you haven't done business with Keith & are thinking of doing so, I can assure you he is a reputable and honourable businessman. He will also do what he can to adjust the glaze toward larch 'popping' colours.
Here's a cascade I scored through him, and wonder about a shallow version of these textures and hues for your larch?
I do agree with Dick about a grey round for your tree. Take a look at some of the gray-granite pots in Dale Cochoy's gallery on this site. I commissioned a pot from him this winter, based on a pic from his gallery, specifically for a literati tamarack of my own. I don't have a good pic of mine, so attach a photo of the 'inspiration' pot [from Dale's page] to give you an idea of the look and colour.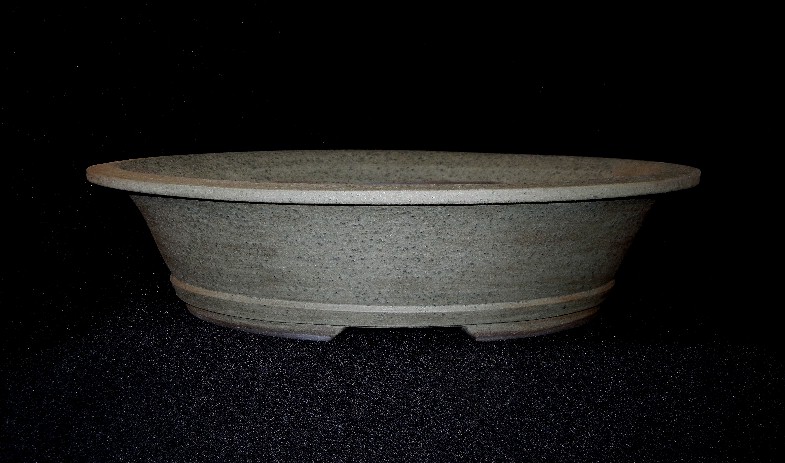 I think you could also go with a simple rustic nanban. Something along these lines [pic is from Ryan B's blog]. It's brown, but dark enough that i think good things would happen between it and a larch.
Oh, and I love your tree. It deserves a nice home.
Bob

rps

Member





rps so ive always liked Keith's pots. so are you saying they are delicate pots and wont do good threw a winter. maybe i should find a pot that would make it threw winters no problem
the one you posted happens to be one of the delicate ones --- i have a few and most are very rugged.
if you see something on his page you like, send him an e-mail & ask about thickness/durability.
Dale [who you probably know from this site] does 'dry river bed' textured pots, too.
http://ibonsaiclub.forumotion.com/t249-some-pots-for-the-new-gallery
and i'm pretty sure all of his are high fired.
Bob

rps

Member





rps i talked to keith and he conformed what you said those are not winter suitable. but as i went threw dale post on pots found a couple that i think would be suitable what do you think
first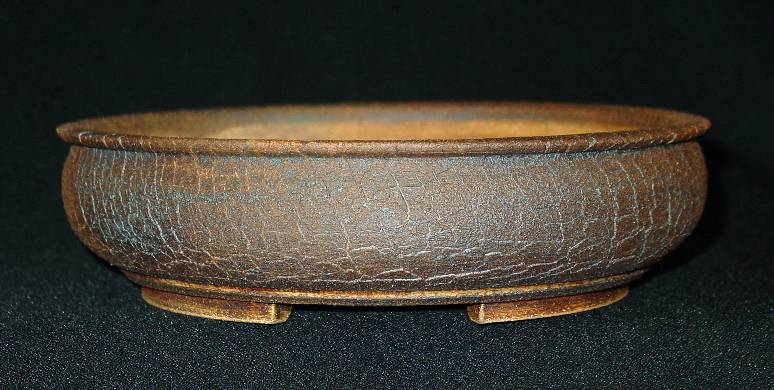 second
third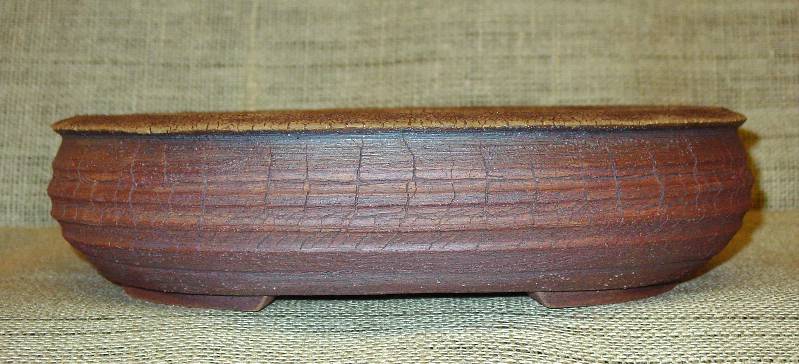 forth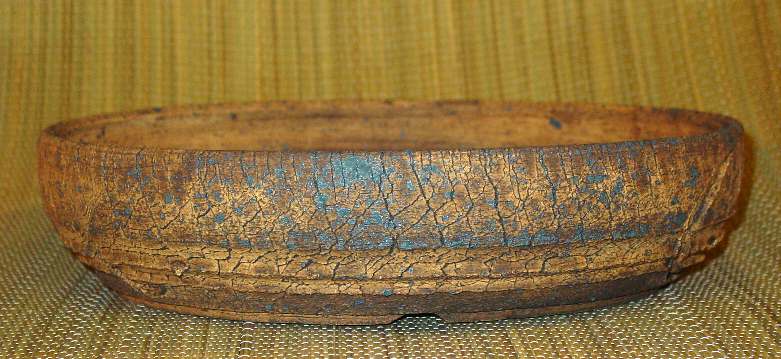 hey, Andre.
of the four, I prefer the last one for your tree. Opinion only, of course, but mine is based on two factors:
a) the shape (I see straight or, even better, outward flared walls as preferable to the inward curling walls of the other three --- to my eye your tree is reaching/stretching, it would be a shame to have the container inhibit that by pulling back) and
b) the colour (always a challenge to capture the subtleties of ceramic tones in a photo, but the second and third seem a bit too warm-ish reddish for the larch --- yet if those silvery slate lines are more dominant in 3D than they are in the pics, it could actually be awesome). (I keep thinking of Dick's earlier remark about how the autumn colours of his larch worked well with a light yellow container --- the first and fourth pots could play well with those famous tamarack fall tones).

that said, a quick google image search of "larch bonsai" or "tamarack bonsai" provides some good examples of which containers do (and do not) work with the species. While I stand by my stated preference for the darkest browns and slate-like greys, there are some pretty eye-catching uses of warm red-brown clays (who am I to argue with Nick Lenz?) --- so, take my mutterings with plenty of salt.


rps

Member





rps ya out of the four the more i look at them the first and last are clear chooses

---
Permissions in this forum:
You
cannot
reply to topics in this forum