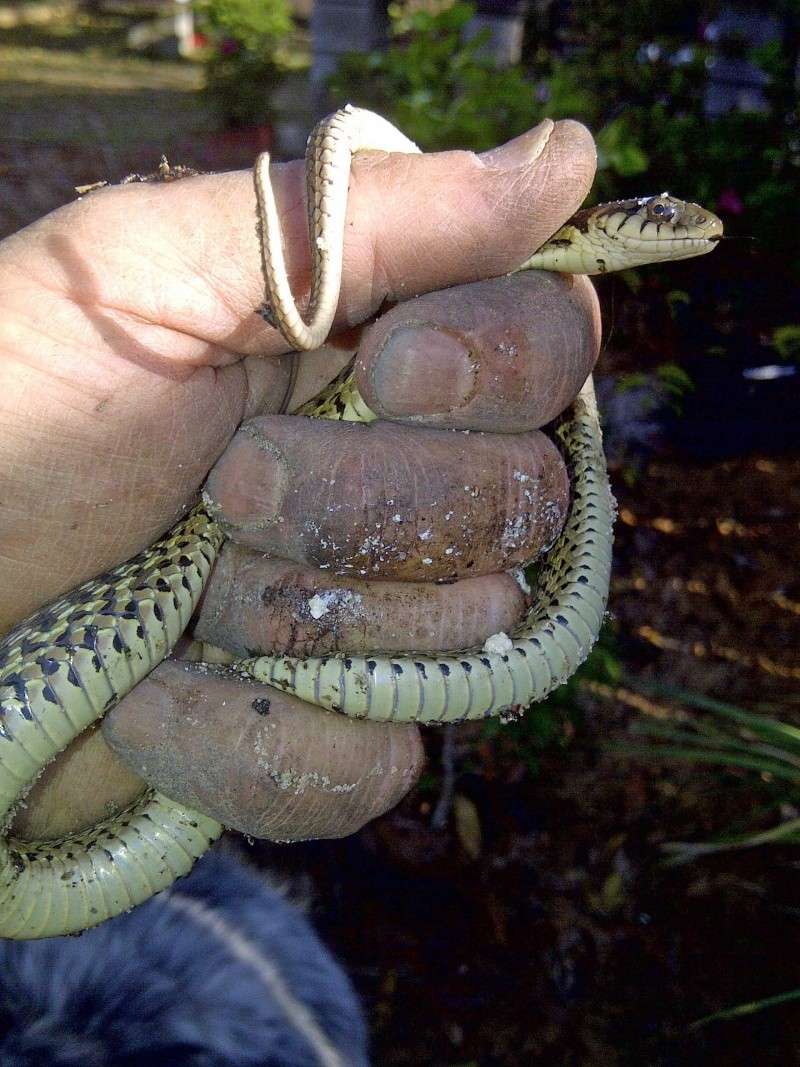 But I thought I would post, just a garter snake, I caught him while working on some trees and building some stands.
John

John Lee

Member





My dog has been catching these in my back yard. Poor snakes!

Libby

Hey John, nice close up pics.. I had a similar visitor to my garden the other day (green tree snake) I took some pics & left him to go about his search for dinner...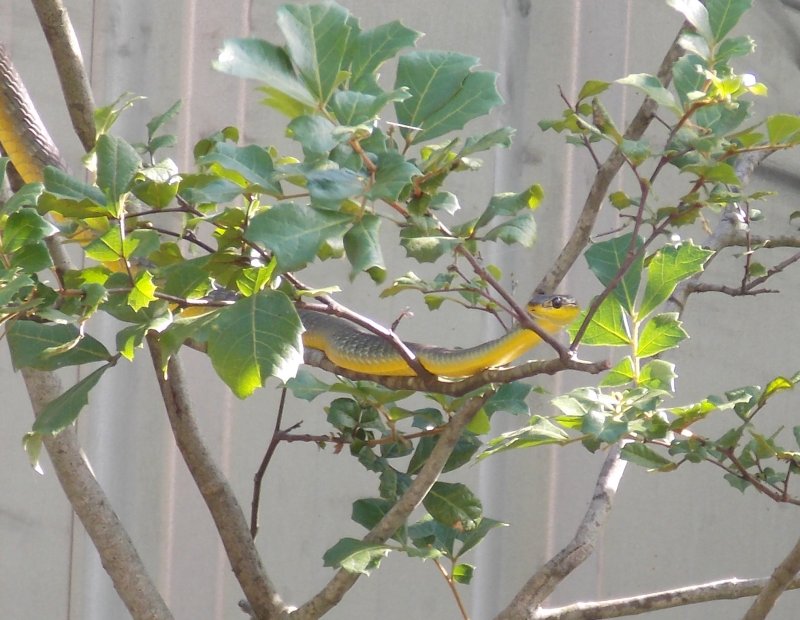 That is a nice close up too. I haven't seen a green snake in a while, they used to be all over around here. Thanks for the picture, and for letting him go about his way. Too often, folks kill snake for no apparent reason, other than it being a snake.

John

John Lee

Member





Live & let live I say, besides, unlike most snakes out here he is harmless to me & my dogs & a valuable part of the ecosystem I am creating around my home.
---
Permissions in this forum:
You
cannot
reply to topics in this forum