I got this pot last week from Ron, and I am really impressed with the overall quality of the pot. It is dated 12/12/12... how cool is that. This is my first American pot and I am really excited... I will let the pictures do the talking: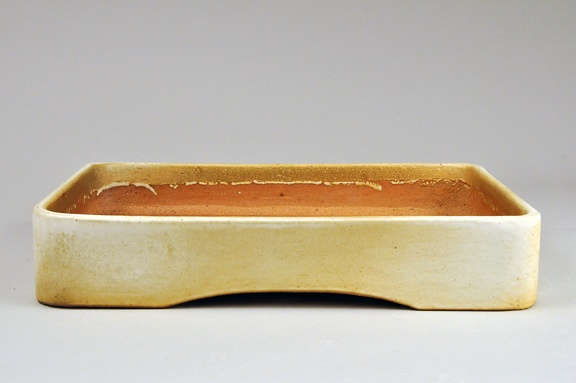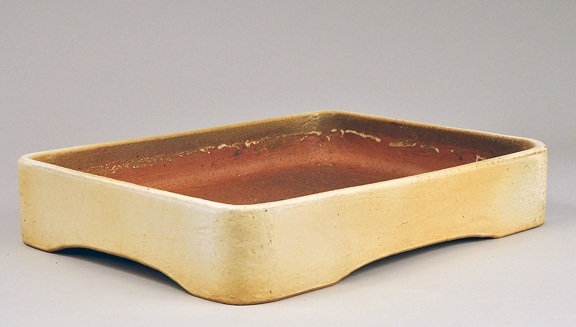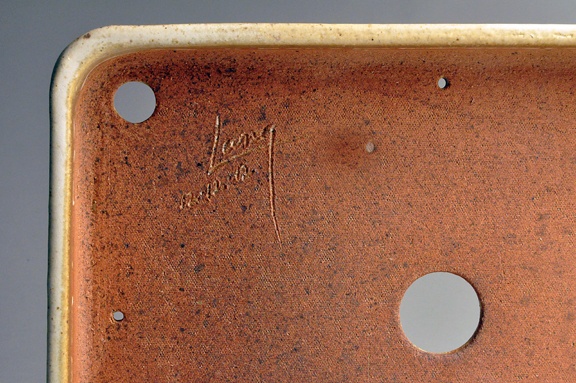 The pictures are talking loud and clear, Aman.

Gorgeous pot!!!! Keep us posted when you start using it.

Thanks for sharing.
Sam

Sam Ogranaja

Member





Dimensions?

That's a good color for a maple.
_________________
Jim Lewis - lewisjk@windstream.net - Western NC - People, when Columbus discovered this country, it was plumb full of nuts and berries. And I'm right here to tell you the berries are just about all gone. Uncle Dave Macon, old-time country musician

JimLewis

Member







Is that the inside?? Or is it signed on the bottom??

Really nice.

Russell Coker

Member





The dimensions are 13.5"x10"x2.5". The signature and date is on the inside and there is "SER" etched on the underneath.
aman that is a very nice pot it would be safe to assume the both our pot were fired together. i don't know why but for some reason i feel like the wood kiln that ron fires with adds a touch you don't get with other kilns
SER on bottom.
Sharon Edwards-Russell
I'd say his wife made that pot. I know she makes quite a few of the small/medium slab pots. I see a lot of her small slab shohin/grass pots at shows.

D.

Dale Cochoy

Member





Thanks for the info Dale. That makes it even more special knowing that Sharon rarely makes pots of this size.



So what's the logic of putting the identifying info an the INSIDE of the pot??? Anyone????

Russell Coker

Member





Russell, That was my personal request to Ron. My reasoning was to make it a more unique piece (other than when the pot was made 12/12/12).



Oh, ok. This is a really pretty pot. You commission it then?

Russell Coker

Member





---
Permissions in this forum:
You
cannot
reply to topics in this forum