Page 2 of 2 •
1, 2

Hi!
I'm sorry did not respond, but I did not receive the notification.
The branch is preferably foldable with a wire bounded in the pot or elsewhere on the tree, not all at once, but within 2 years it changed completely without problems.
I do not consider in any way reducing the branch, it makes the tree something unique and unexpected. Cutting would be to end up giving character to the tree.
I think it does not make much sense to bend up either, because it is a "quercus", and these species, when they are very old, bend the lower branches even touching the ground.
But for now I need to continue to thicken the branches so that they are consistent with the massive trunk.
For now the tree was only wire.
Thank you!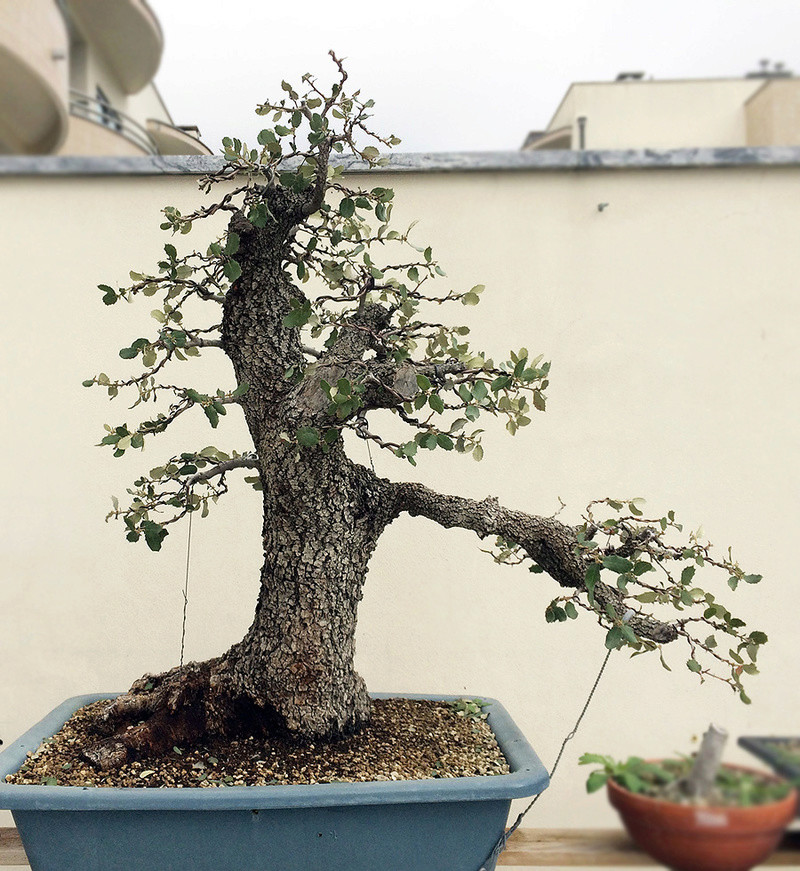 Bruno António

Member





Hello Bruno António!
Happy New Year!
To what you have said regarding the length of the first branch and its movement downward, I would like to say that the base of the trunk to the left side is so powerful that it counter-balance the first "heavy" branch.
Furthermore, if the short left branches would build some length more, they will add to the counter-balance of said right branch.
This is my personal opinion, of course.
But what really bothers my eye, is that the girth of the first branch is considerably less than the girth of the heavy stubbed branch above it.
Perhaps some carving would solve or smoother this impression..., I wonder.
But then again, this is my personal opinion


my nellie

Member





my nellie wrote:Hello Bruno António!
Happy New Year!  

Hi My Nellie! Happy new year to!
I'm thinking soon of working on the second and third thick branch, to "disguise" the cuts. Even the base needs some work on the wood.
For the rest is to continue to grow to thicken and densify the branches and the green mass.
More reviews please!
Thank you!


Bruno António

Member





Page 2 of 2 •
1, 2

---
Permissions in this forum:
You
cannot
reply to topics in this forum