This Quercus Ilex (Azinheira in Portugal) was collected in February "by chance", even not knowing quite what to do with it! What was it really like its powerful base with a beautiful shell, holes and some dead wood.
I think the best solution would be a "sumo bonsai" quite compact, as shows a sketch of an experienced friend of bonsai here in Portugal. It will be a job for a few years ...

And you guys, what do you think? Make your virtual ...

Thank you!

Bruno António

Member





Nobody in to comment or "sketch" my quercus ilex??!

Thanks!


Bruno António

Member





Looks to me like you already have a pretty good idea. I'd think about wiring the branches to get the bases of them in the right places before they get too hard.

Bob Pressler

Member





ola bruno
i draw something that it is possible, whith pacience, one branche responsible for the top may take a while to grow that much and thicker butis possible, grow free for a 2 to 4 years...
the branche on the right side can be from the back of the tree...
Thank you Bob!

In fact some branches already are becoming thicker, but in this species the branches, when young, even something thick fold easily.
The tree will stay another year without any cuts, but next winter will pass wire on the selected branches, to give them direction based.
Rafael,
Thank you for your beautiful sketch!
In fact the branch that will form the highest part that will grow without cuts the time you said. The branch did you think of the draft, and that comes back, is a good option because there are already branches to grow in that area.

More opinions?!


Bruno António

Member





Bruno,
How is your Quercus?

Rui Marques

Member





Rui Marques wrote:Bruno,
How is your Quercus?
Hello Rui,  

Unfortunately this tree died about one year. I think I gave her pruning and let not grow enough roots, because when I took the vase, or a root had done in almost two years.  

Now I have a new project, more ambitious, is doing a year that is me.
This time I will not give infirm pruning for 2 years at least. This species has this behavior, we have to let it acclimate to their new condition and let her win roots before working.
What do you think of this ilex? Thanks!

Abraço!
" />

Bruno António

Member





Hi again,
I think your project is very good.
As you said, this species has his own behavior, and you are doind the right thing, not to prune it and provide it with a good fertilizer regime to settle properly.
After that, patience and hard work with it.
Regards.
PS -- > The Literati Portuguese Forum is missing someone.

Rui Marques

Member





Grow Baby Grow!!  

Opinions please.
Thanks!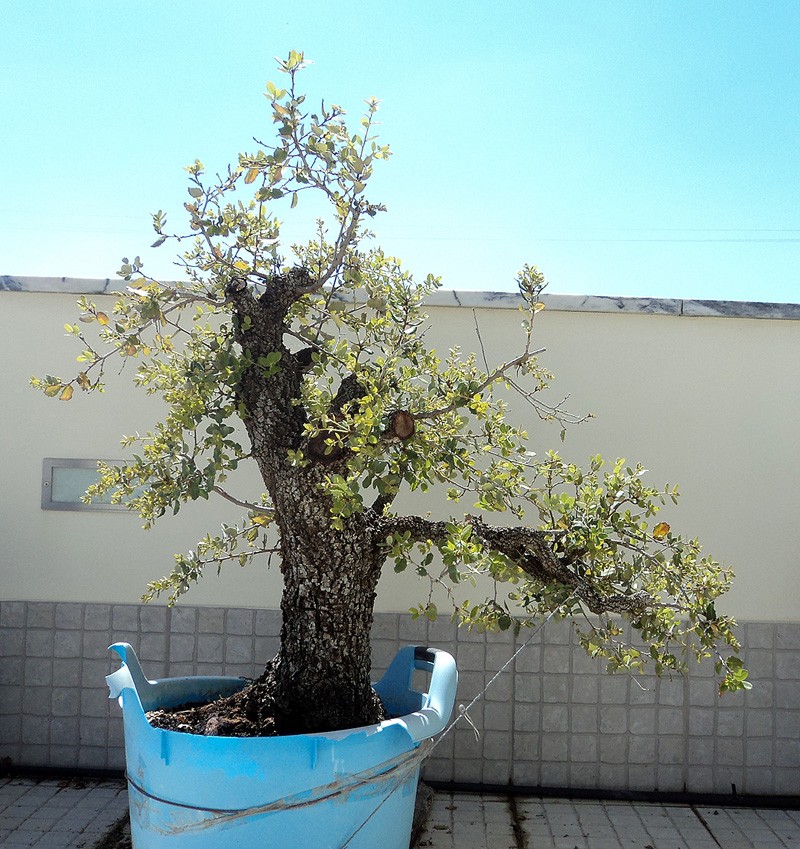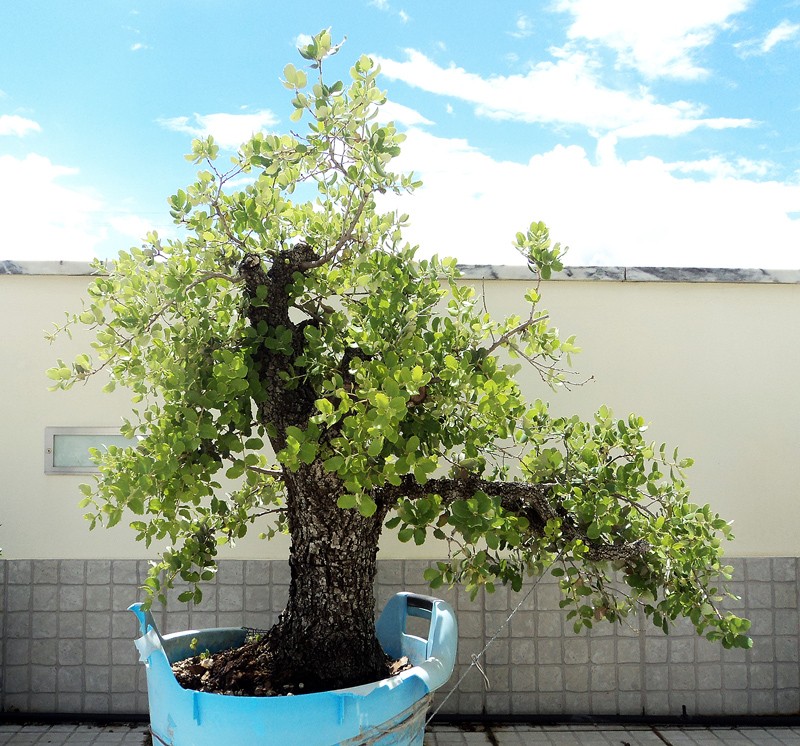 Bruno António

Member





---
Permissions in this forum:
You
cannot
reply to topics in this forum