Last edited by artemisia777 on Wed Apr 11, 2012 2:56 pm; edited 1 time in total (Reason for editing : added picture)
I have no direct experience growing weigela as bonsai, but have seen occasional reports and photos. The search function will give you a few references in this forum, such as:
https://ibonsaiclub.forumotion.com/t5909-weigela-florida-black-horse?highlight=weigela
Google will reveal others. I don't think I've seen anything about this particular cultivar, but if others work, this one probably would also. I don't know what you mean by "fuzzy" growth, though - maybe a photo would help.

coh

Member





I don't know what variety my Weigela is but I thought you might like to see what can be done. This is one that I took out of our garden three years ago. It then spent a year growing in a washing up bowl before being put in this early last year. It's currently in an IKEA plant pot saucer, about 14" across. I'm currently after a decent pot for it and could do with help on choosing. Still needs work but I'm happy so far.
Ian.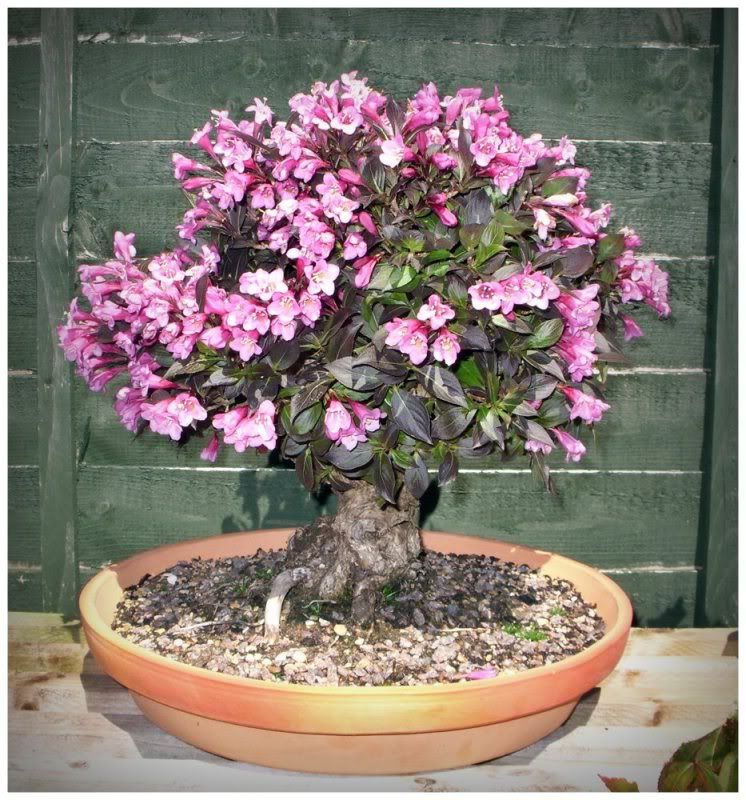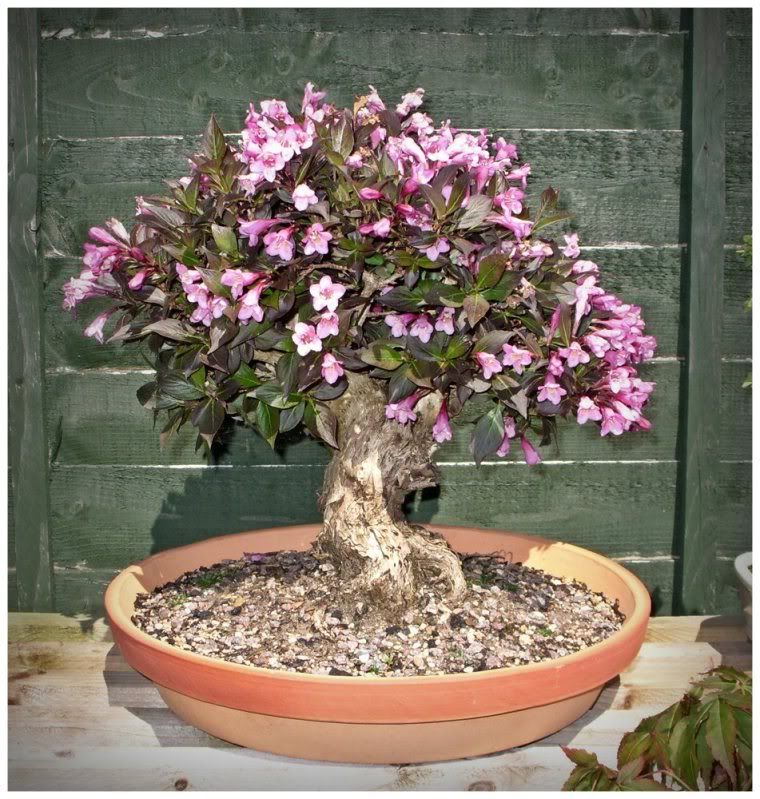 GrumpyOldMan

Member





Really nice what you're doing, but I'm a total beginner, my 2 first bonsai tentatives died quickly and I don't even know why,
maybe too much whater? wrong soil... I need to learn from scratch so I'll just let my weigela grow a larger base trunk for the time being, but I'll keep your pic for further reference,

thank you for sharing!

---
Permissions in this forum:
You
cannot
reply to topics in this forum