Hi All,
I have a premna pre-bonsai growing in a pot. Recently, I notice that there is the upper branch that I am developing to be the lead trunk has a reverse taper. Is it advisable to cut it off now and re-grow a new lead or leave and hope that it correct itself sometime later?
Thanks in advance for the advise.
regards,
Kevin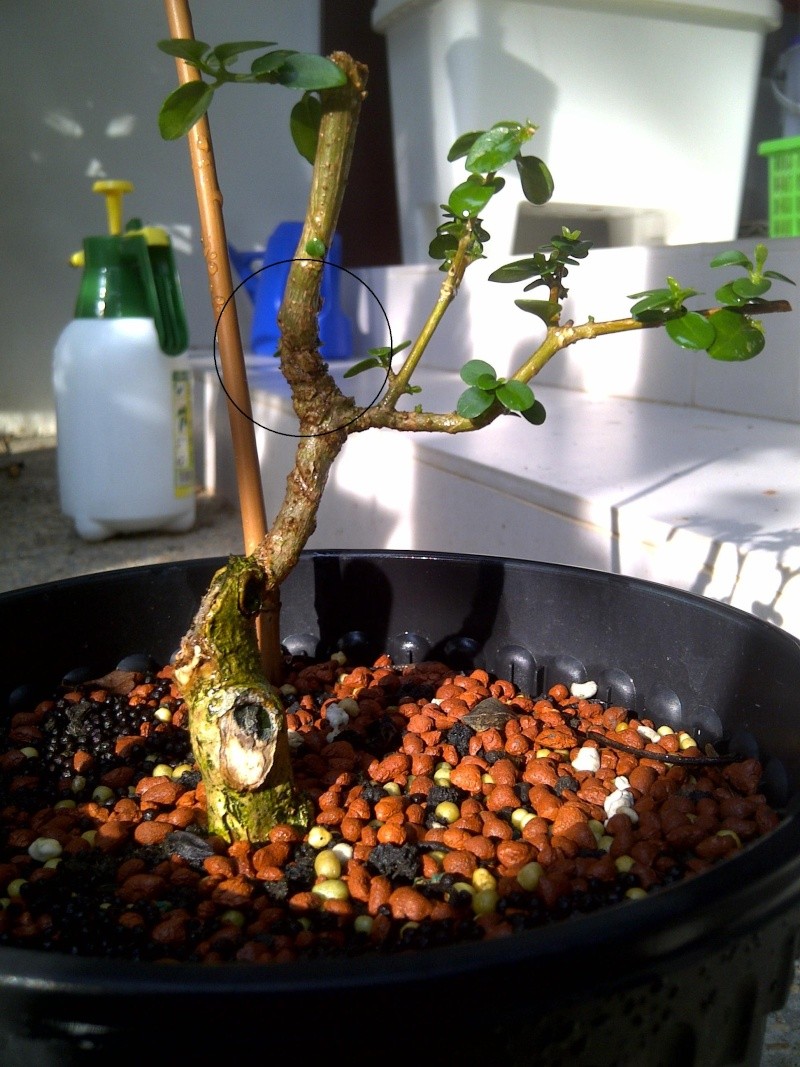 I would cut it off and use that branch immediately to its right as my leader.
-Jay

drgonzo

Member





Very much second Jay. Would probably not fix itself on its own, and in my opinion taking it off and going with the next one on the right will give it better movement anyway.

Blake

mojojava

Member





drgonzo wrote:I would cut it off and use that branch immediately to its right as my leader.
-Jay
yup

Jesse

Member





Dont know any about premmia, but cut it now ASAP it will only get worst with time, Maybe you can make a cutting from it.

Mitch
Actually, looking at it again..and tilting my head a bit, another option would be to still lose the oversize branch. Then, utilizing the movement already present, somewhat straighten up the far right branch. This would make the middle branch a good bottom branch create even more movement and upper branching possibilities, not to mention decent taper. Just another thought.

This second option is most likely what I would go with. Then, just make sure it has some room let it grow crazy for a while to beef it up and heal the scarring.

Good luck.
Blake

mojojava

Member





Thank you so much for all your reply.

Blake, thnks for the second option. Something for me to consider indeed. The scaring though has me a little worried. From my observation, this plant doesn't seem to heal scars quickly unlike my other tropical plants like wrighthia and ficus. Hopefully it's just a time factor.

Similar topics
---
Permissions in this forum:
You
cannot
reply to topics in this forum