I like to share my pics of Philantus Neruri or Cendrawasih ( in Bahasa Indonesia ), here in Indonesia this species very popular among bonsaist.
I am training this plant since 2001, still in progres. Twin style, diameter 6 cm and 3 cm, height 27 sm, widht 40 cm. As usual I hope your critique,
pic 01:
pic 02: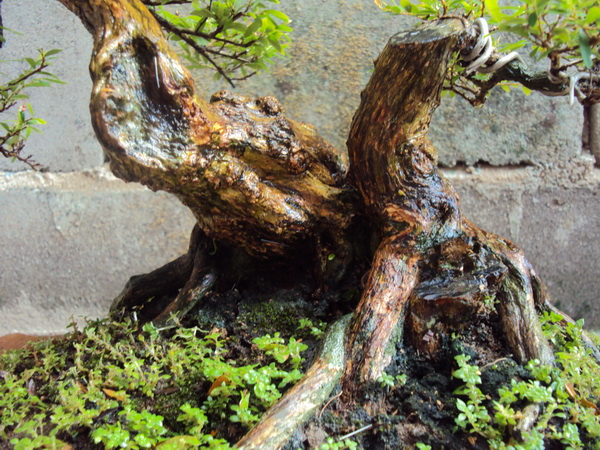 pic 03: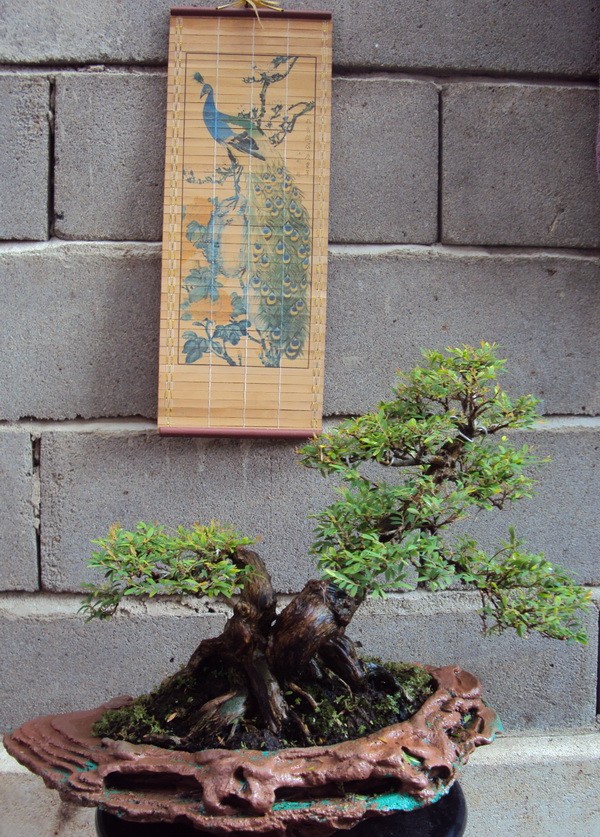 pic 04:
Thank a lot for friends attention,
Mangku

Mangku

Member





Beautiful material and interesting container; I like it. Are you planning to hollow out the top of the lower trunk where the cut was made?

Orion

Member





hi, i cannot see the leaves close up, but i would be interested to know if its related to i tree i use for bonsai in thailand. phyllanthus taxodiifolius beille, they grow near water and the leaf looks like tamarind, try and let me know, love the tree by the way , regards john
Something wrong here. Phyllanthus niruri (sic) is an annual weed, not a woody plant.
Iris

bonsaisr

Member






abcd

Member





Hi All, thank you very much for all attention;
@. Orion : Yes it is but to chissel its wood very hard so I just wait the time.
@. John555 :Hi, John I am not really know its family, here is I show you the leaves
@. Bonsaisr : I know its name from bonsai book in Indonesia and also from some site, thank's for attention
@ abcd : I aggree with your opinion, actually now I am looking for a smaller and better pot for this tree
As you know bird painted on hanging scroll we call it in Bahasa Indonesia also burung cendrawasih same as the tree name Cendrawasih

Mangku

Member





Sorry mas mangku.. but I think the bird on the scroll is peacock (merak), not cendrawasih..

aryonugroho

Member






---
Permissions in this forum:
You
cannot
reply to topics in this forum