I purchased this stand at the BSF Convention in Mid June of 2011 from E. Mark Rhyne of Cape Coral, FL. It is made by him.
www.wooddesignbymark.com.
Size in inches is 24 x 16 x 3 1/2. The coffee mug is also provided for scale.
The tree is a just defoliated Ficus natalensis in a Chinese pot.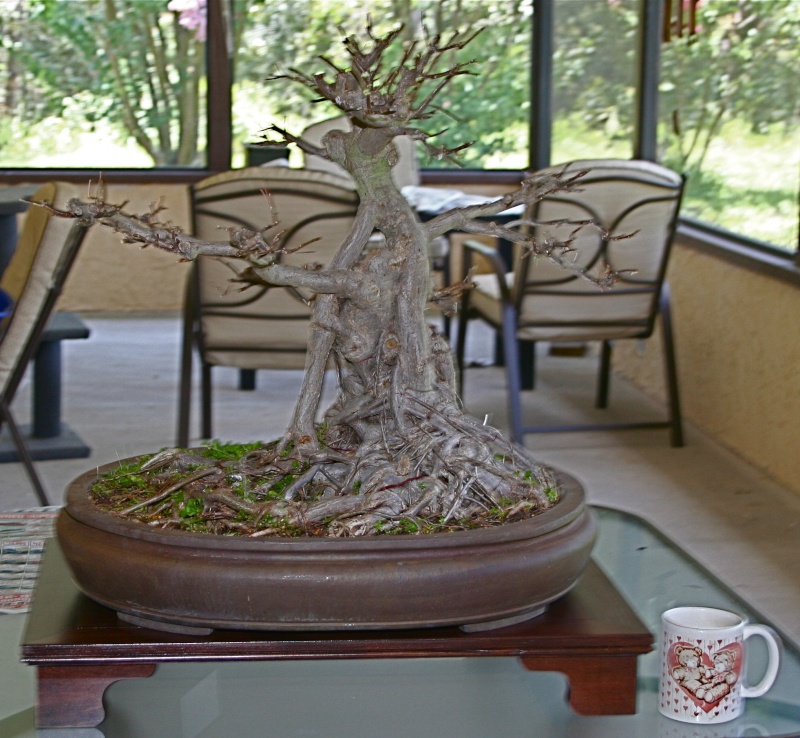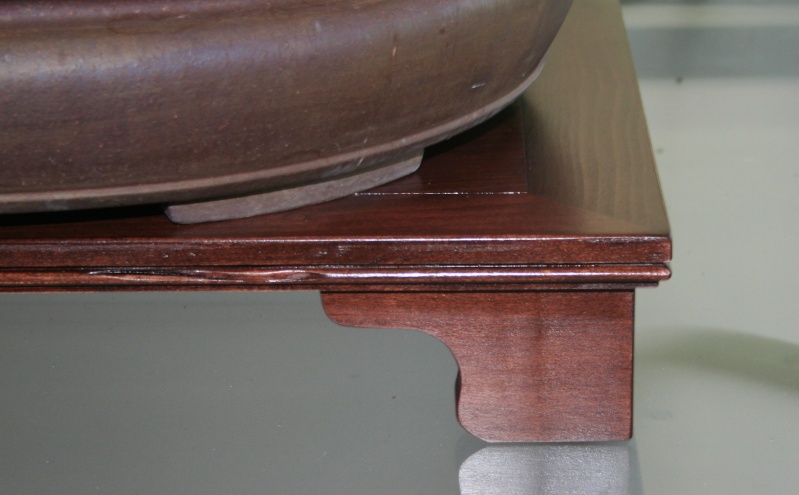 Billy M. Rhodes

Member





I appreciate you sharing. thank-you.
Like pots, I often find I never can find the right size and design. I'm working with a wood artist in eagle,Idaho with some of my original unique ideas. Know how dining room tables have leafs that can be added in to lengthen for family dinners? Also I have a stand just finished that I get three looks out of it because the top, legs (both standard and cascade), and dowel section can all be removed or added according to need. What a life saver. Just for educational purposes i also purchased a modern day folding letter writing desk
to show where the display concept came from back in the day. I enjoy being a docen at the shows.
altho, i'd have to say for the unknowing, the most common question is not about the display tables it's always about the age of the tree. my biggest joy is to tell them something like 20 years and the real importance is not actual age but the ability of the artist to make it look older than it is.

dick benbow

Member





That stand is way too small for the pot Billy.
I know the stand is too small, I just wanted to post the stand with something on it as well as empty and that tree was inside at the time.

I really don't have good stands for my largest trees.

Billy M. Rhodes

Member






Similar topics
---
Permissions in this forum:
You
cannot
reply to topics in this forum