I just got back from a local nursery, and finished trimming roots/ re-planting my first nursery stock bonsai! I bought a dwarf yaupon schilling's holly and a walter's viburnum. I really wanted a boxwood, or an azalea of some sort, but they all looked somewhat sad... Maybe a different nursery on a different day. Anyway, these two plants out of the thousands really stood out to me. As I said, I cut the roots back and planted them in cheap surplus terra cotta pots, but have done no trimming. I also realized when I de-tangled the root mass of the dwarf holly, that I had a second holly with an interesting "straight to the sky" trunk that I want to try to cultivate into something unusual. I was just happy overall with the (albeit miniature) appearance of these little guys' trunks, as well as the possibility for some interesting root movement. Anyway, I am excited to try my hand with these 3 new additions... Wish me luck!
Walter's Viburnum 1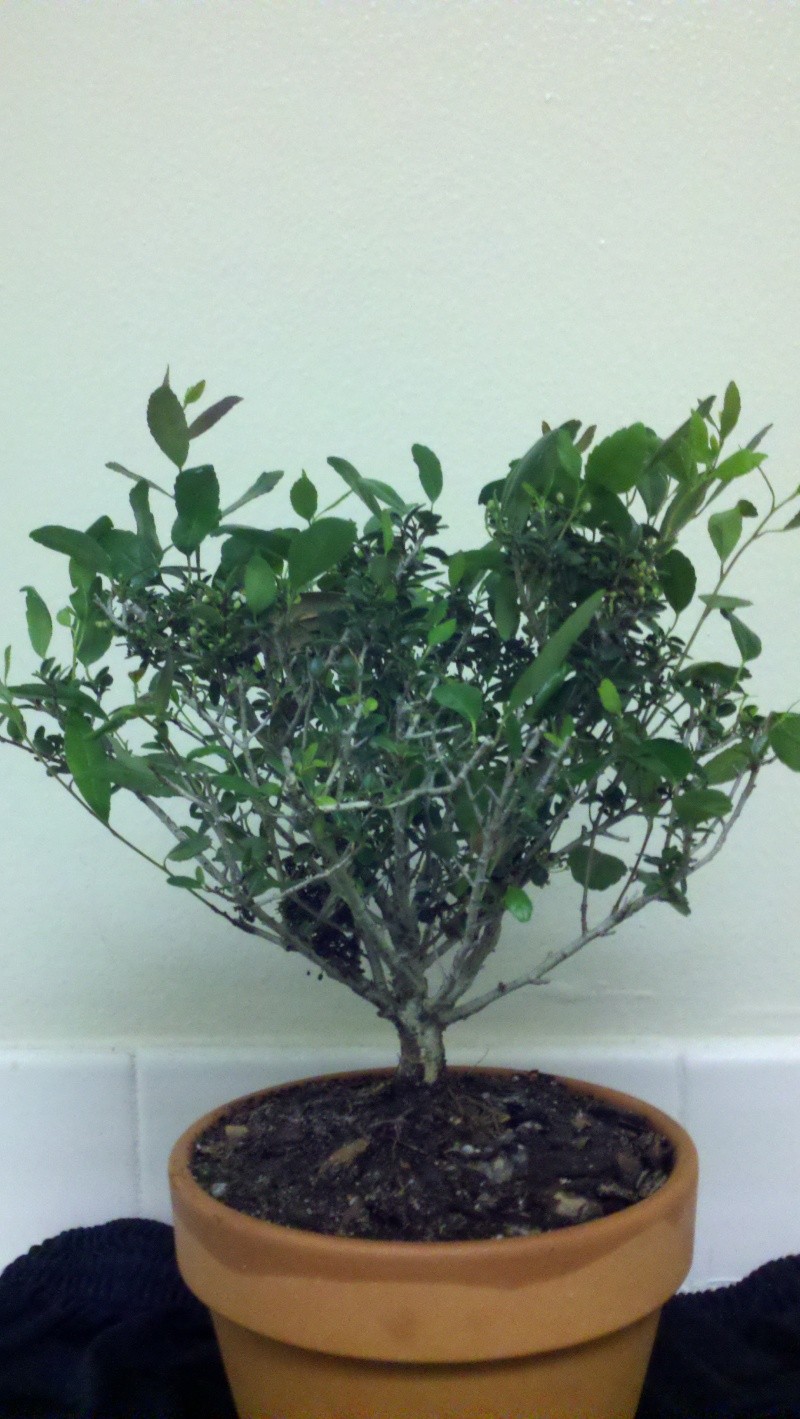 Walter's Viburnum 2
Dwarf Holly 1
Dwarf Holly 2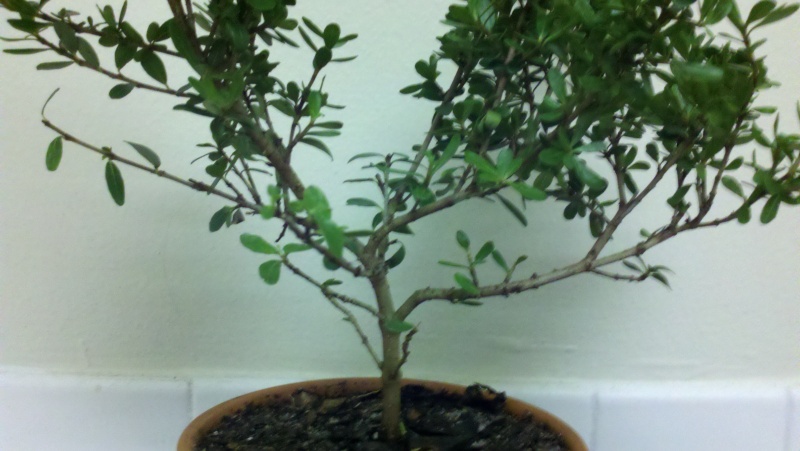 Dwarf Holly 3 A bonus from the first Holly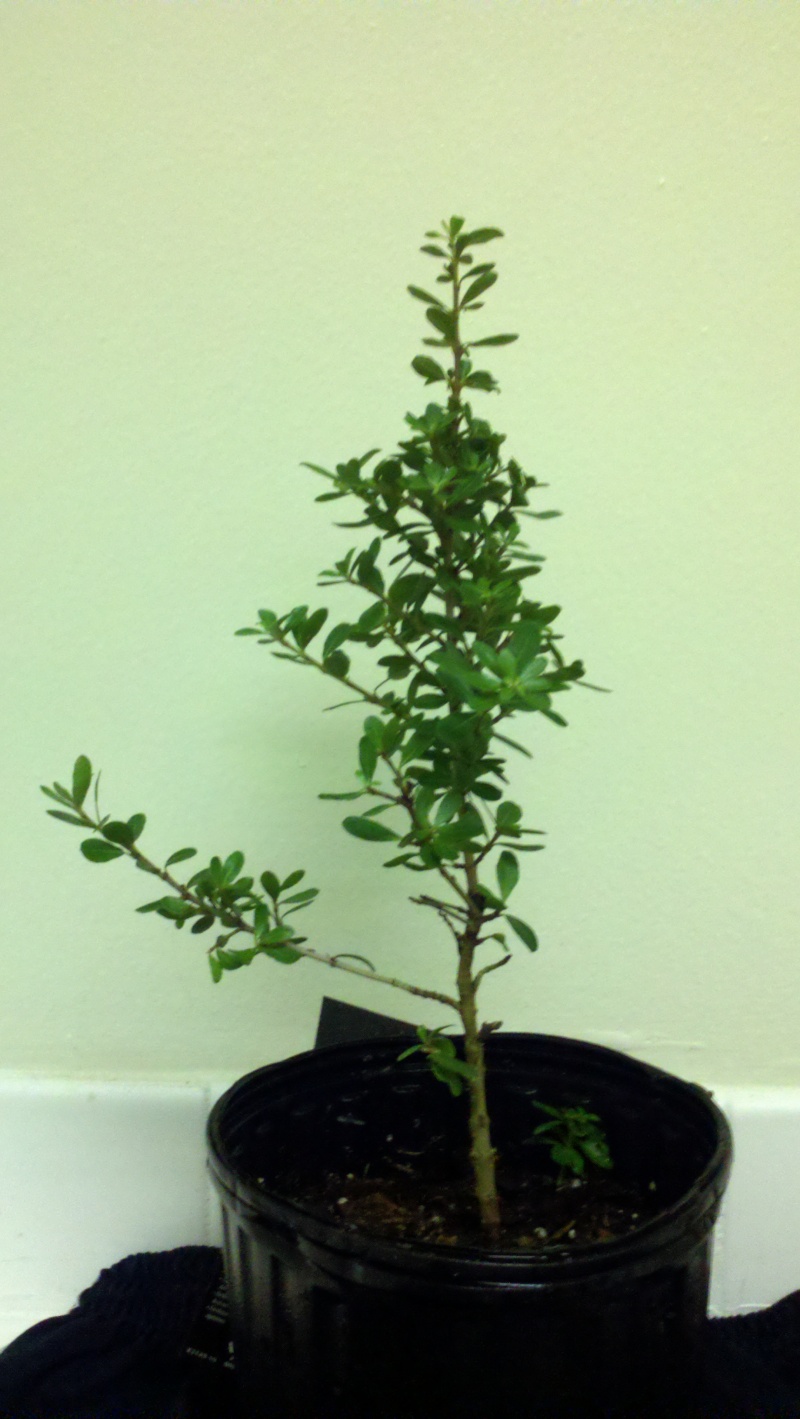 srqstyle

Member





good catch on the holly, there's something I love about em
if I were you without hesitation I'd stick that guy in the ground if you have the space. They grow pretty fast and look even better with a nie fat trunk.
You found some nice nursery plants to work on..IF you don,t plant them out wire some movement in the trunks and branches..holly is a fun plant to work with but be careful the wood is brittle. good luck,,have fun,,take care john
Thanks, guys! I will try not to over work them. To me, the stems seem still very pliable, but once again I will try not to over-extend them. And BTW, it is raining cats and dogs right now... I am more concerned for my little plants being picked up in the storm than anything else.... Hope they make it

srqstyle

Member






Similar topics
---
Permissions in this forum:
You
cannot
reply to topics in this forum