Hey, everybody. Since joining the local bonsai club, I've learned quite a bit from some very kind people. I've also acquired a new friend/teacher who decided to let me pick his brain a little bit. He's given me a few different starter plants to work with, but recently he gave me a Chinese Elm that was ready to start work on. Here's the before and after, sorry for the bad pictures...
Before...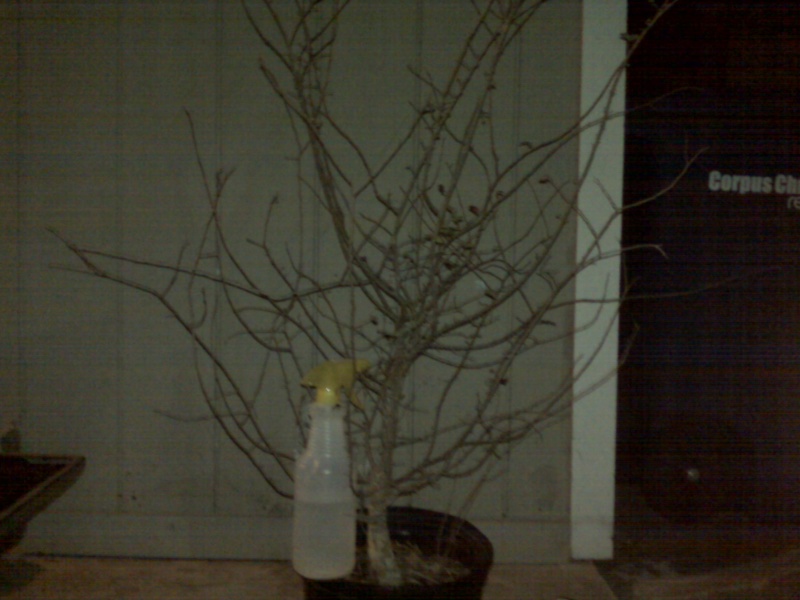 And after staring at it for a couple days then hacking at it for most of the morning, here's what I ended up with...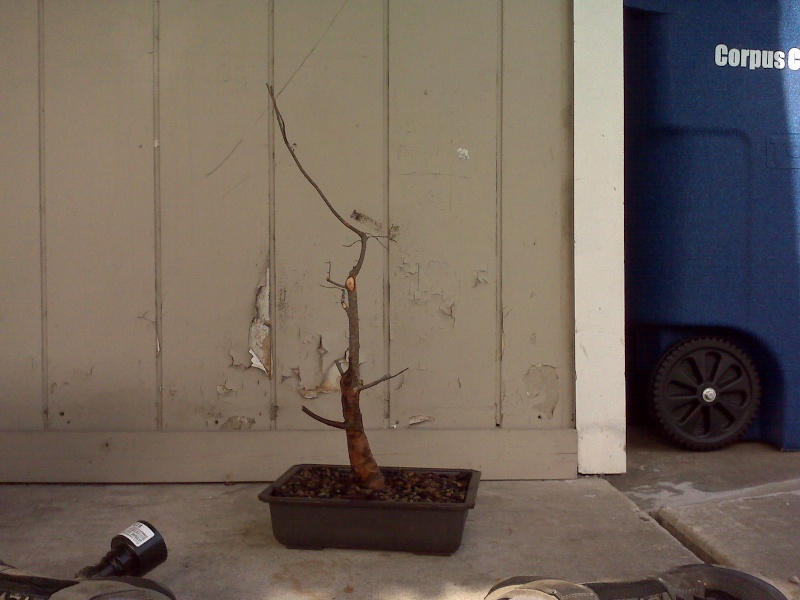 Now I wait to see what pops out. I really thought about removing the very top part but decided not too until I'm sure the smaller top left branch will live first. I know I've got a long way to go still, but I think I'm on the right path. What do you think??? As always, any suggestions are greatly appreciated.
G

Gentleman G.

Member





Nice lower trunk.

I'd actually think about cutting it again, about a third to halfway through the middle section.
That section is currently straight and boring, and the tree is tall in relation to trunk width when one considers its likely eventual shape.
Doing that chop now will give you better taper in the long term.
Let it grow for a year while developing the lower branches, then cut again. It won't take long to grow a new top.

That's what I'd do anyway!

Tom

Tom

Member





Thanks, Tom. I actually seriously debated chopping that top off, however, the straight section is still bendable (if only with a branch jack). And, if I were to bend it a bit, it would flow with the current top of the tree... I'm still not too sure, it may come off before the end of the day.

Gentleman G.

Member





You do have a nice trunk to start with...above the chop in front i think i see 3 small branches...why not chop it there use 1 of those branches for a new apex..then use the bender to creat movement in the stright part...how tall would the tree be then????i ask because the long whip will be a long time thicken up...check it where i think those small branches are...good start take care john
Thank you too, John. You are correct, there are three branches near the chop on top. Although it's not actually a chop, there was an eye poker of a branch there. I may end up having to chop there. I wasn't planning on using that whole long whip up top though... I thought about maybe starting to form the apex there once I see if anything promising pops up low enough. I'm pretty sure I'll end up chopping it though based on y'all's advice, my teacher said the same thing also. The tree has a two inch trunk base and is currently 22 inches with the whip. If I remove the top, it would be 12 inches giving it a 1:6 ratio. Guess I have my answer then, huh???

Gentleman G.

Member






Similar topics
---
Permissions in this forum:
You
cannot
reply to topics in this forum