yamadorian

Member





Hy Yamadorian,
A find with potential i think.
Can you show us something of the nerbari and the other sides of the tree?
regards, Sunip
I think you have a good tree there...how long since it was collected?? show us what you have in mind when you pot it ok????i am one who love elm trees take care john
This is my opion,,When you pot your tree,,tilt it to the right so the trunk is more upright...i would shorten the branchon the right to the small one middle way the branch..also shorten the back branch it looks big enough at the base of the trunk..you should get buds on the right side of the trunk let them grow till they are thick as you want them...maybe some one else will give a opion...good luck take care john
Hi,
here is my take on the good material.. For starters I'd do away with the middle branch and then as Sam has also suggested tilt the tree a little to the right and then work on the foliage pads somewhat like this. I hope you get the idea...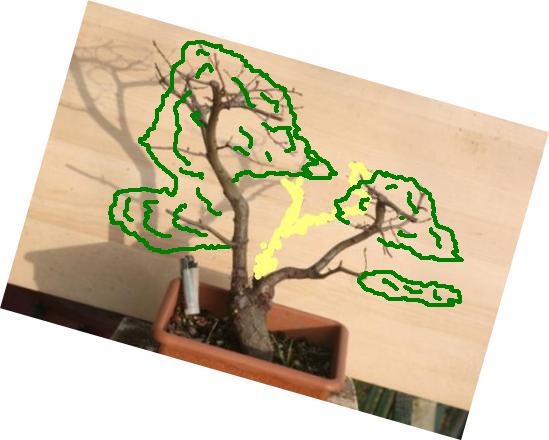 Note : Do pardon the quality of my virtual... I am certainly nowhere near Dorothy or Rob for that matter
Ravi

Ravi Kiran

Member





Hi,
I have a cuting just as similar:
The aim will be more or less like the following drawing:

Rui Marques

Member





a idea..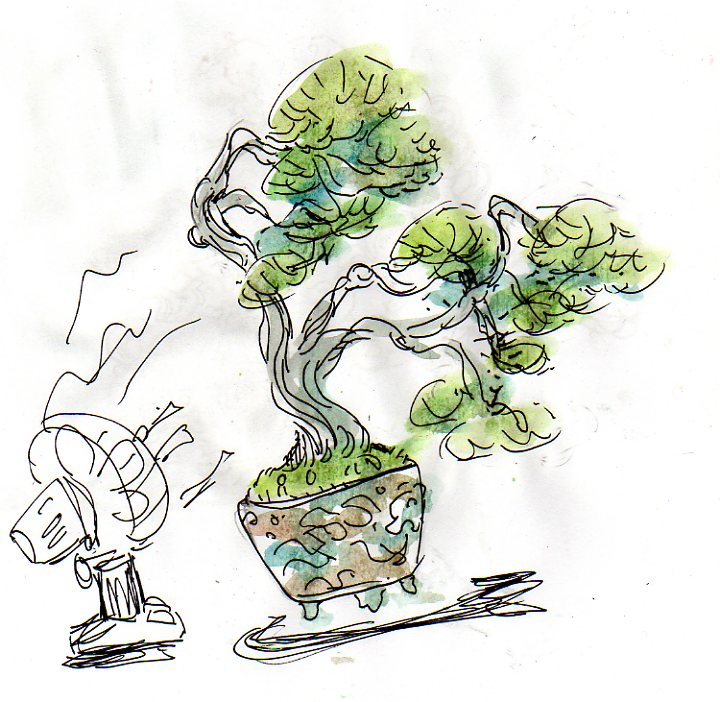 vev

Member






Similar topics
---
Permissions in this forum:
You
cannot
reply to topics in this forum