Thank you so much to the people at Golden Arrow Bonsai that had this tree in a hidden spot that i just so happen to find
This was at the North American Bonsai Symposium in Rochester today. I know the trunk is pretty small and i should just let it grow for a few years. But if anyone has any suggestions please feel free to let me know. Im pretty new to bonsai and this is my first ponderosa pine. I only made it for the "shaping of a bonsai" by Ryan Neil. He put on a great show and he really knows ALOT.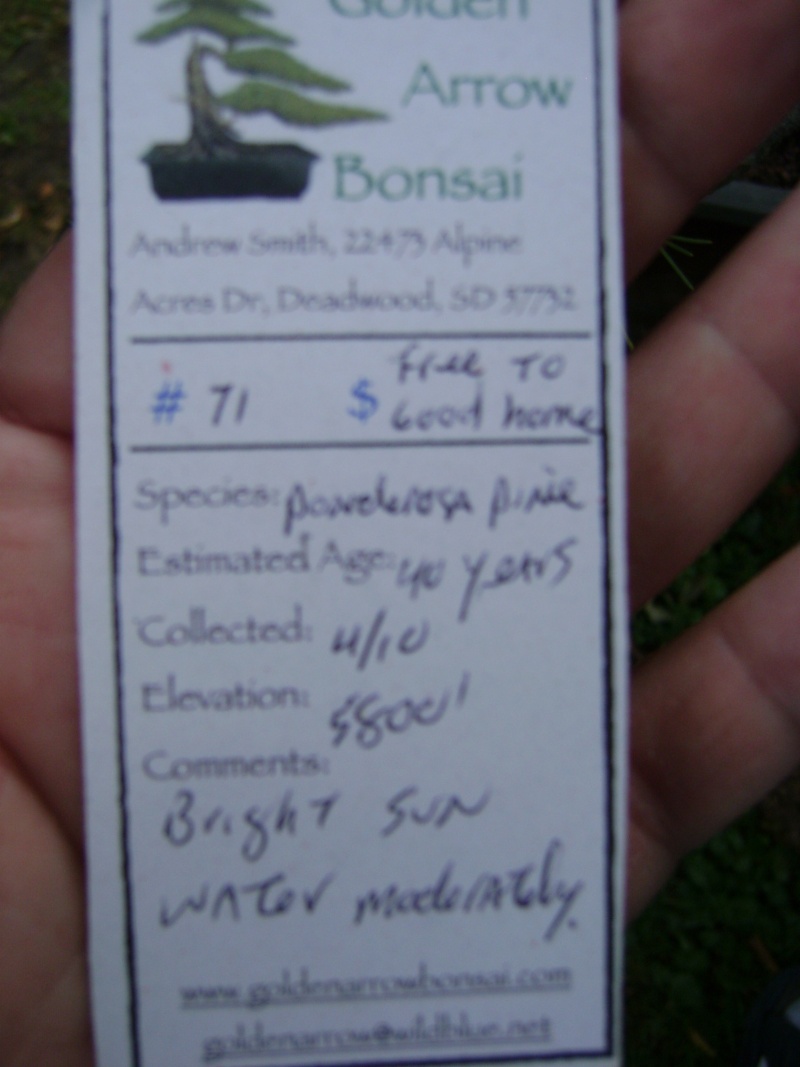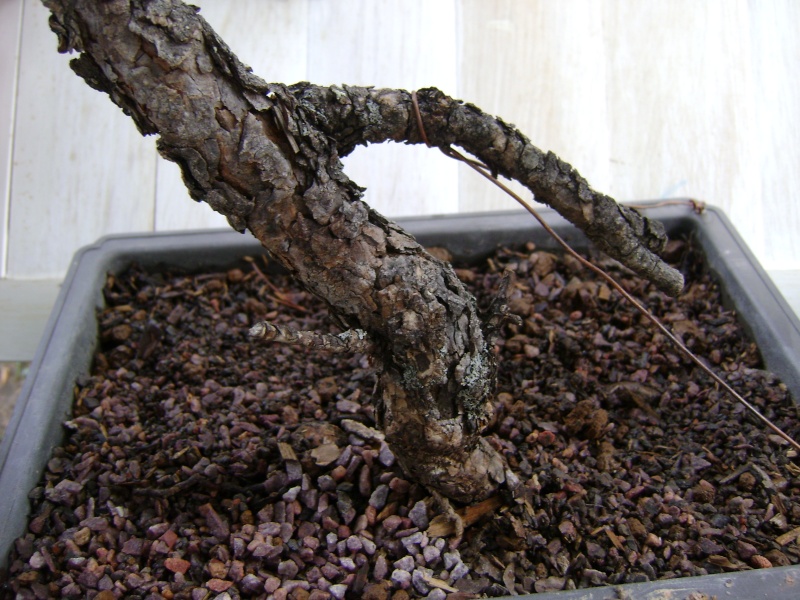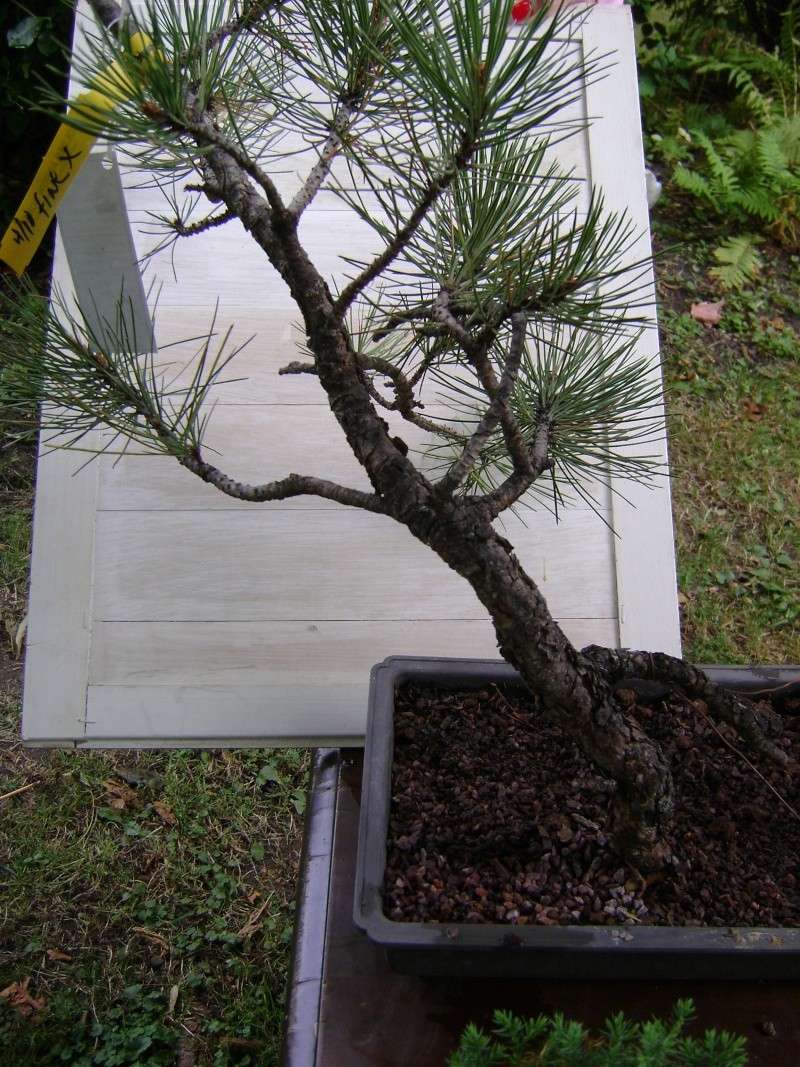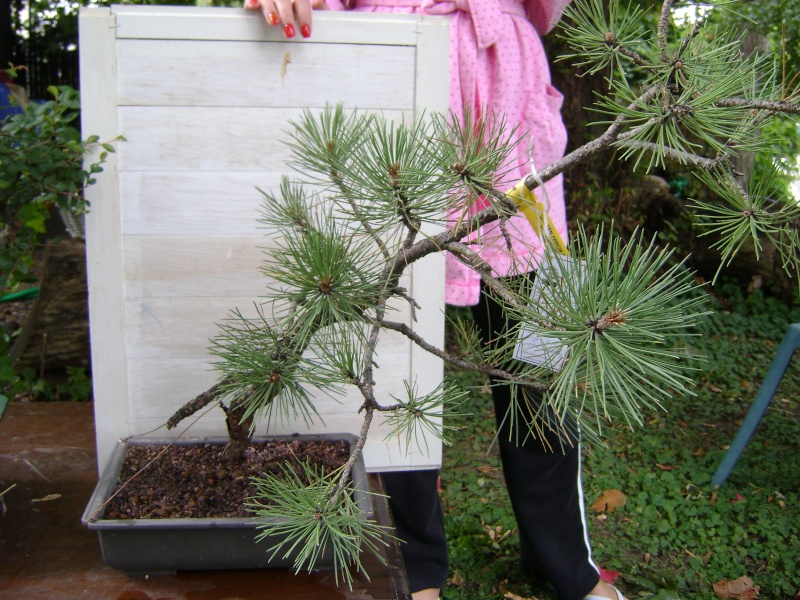 Neil Jaeger

Member





Hi Neil,
It really depends what size of tree you are looking for. If you want a large tree then either pot it in the ground, or a really large training pot. However, if you are content with the size of trunk, then maybe you want to take advantage of the really nice trunk movement by reducing the tree, and choosing a much lower apex. This will also give you a more convincing looking tree. My virtual below is messed up, but you get the idea.
NOTE: Reduce the trunkline very gradually (over the course of several years). Doing a flush cut right away will weaken the tree, and probably kill it.
Thanks,
AH
Neil,
How's the tree looking now? I remeber this post. What a great deal you got!

Aman,
This tree won't get a big trunk any time soon if he puts it in the ground in zone 5 NY. I could be wrong but (but likely I'm not), but I don't know of too many people who have a collected ponderosa in a pot only to stick them into the ground for a big trunk. Also Big pots for a collected ponderosa would also be a mistake. These are not trident maples. A pot thats too large for a tree that prefers drier soil is a bad idea. Big pot = extra room = wet pot = unhappy ponderosa.

Sounds like you're reciting from something you've read, that may not be applicable to ponderosa and is most certainly not the voice of experience. You really gotta watch giving advice on collected trees if you've not personally had success with those practices. Its similar to wiring an old tree that needs rest in the same year it was collected.

Neil



Neil,

I have plenty of experience with collected Ponderosas. Neil Dellinger is correct, you can forget about ever getting a larger diameter trunk on that tree, unless you have 30 or 40 or more years to wait of course. Also, it shouldn't be in a larger pot than what it is in now. Both for the reasons stated, and esthetically as well. In fact, you can probably get it into a slightly smaller pot once it has stabilized.

Roger

Roger Snipes

Member





And you will never get anything close to that tiny compact virtual. Yes the needles can be reduced
slightly. But nothing small. Just grow it like a Ponderosa. Keep it on the dry side.

Robert J. Baran

Member





Thank you all so very much for all the advise. Unfortunately i gave the tree to a member in our local club, I really didnt have much of a choice. I just moved to a MUCH smaller place and i just dont have room for it. But he said he would hold it for me if i wanted for a while. So who knows maybe i'll get it back when i have alittle more room.

thank you,

Neil

Neil Jaeger

Member






Similar topics
---
Permissions in this forum:
You
cannot
reply to topics in this forum