Hi,
Members of Dragon bonsai had a very intense bonsai weekend.
On Saturday Chris, Bob and I held a workshop for the the Warminster bonsai society.
Many very good trees and everyone in excellent health. We all agreed this time our role was to assist where needed and let the owners of the trees "do their thing" and we made ourselves available to try and answer any questions as needed.
I was too busy to take any pictures, luckly cclive from Warminster sent me a few of Wilf's juniper.
Wilf has a number of junipers and wished to do something a little different with his tree. We all gave our thoughts to Wilf, 2 main options a literati or the much smaller, yet powerful tree. Chris, Bob and I independently suggested the very same reductions and direction.
The tree.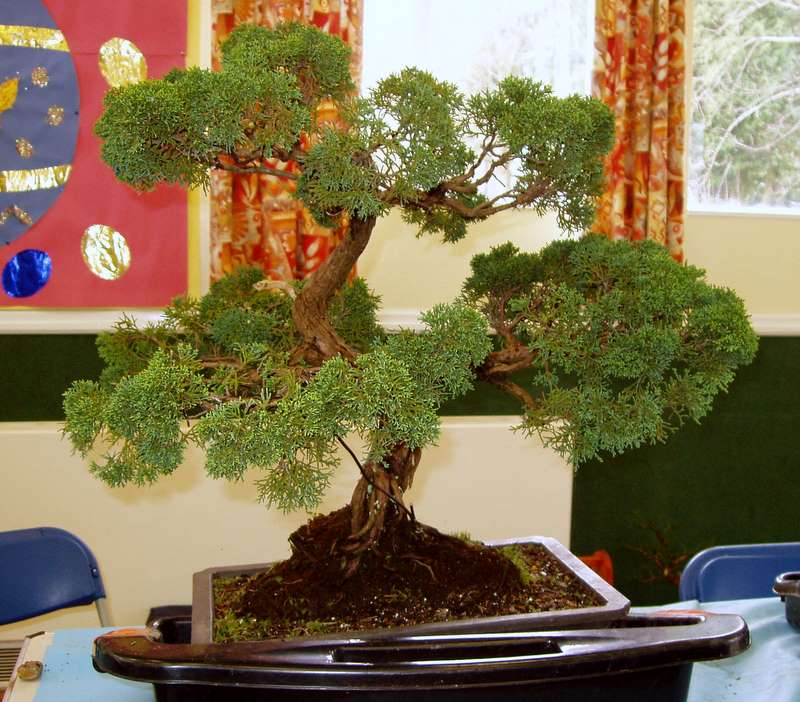 Bob did a sketch for Wilf.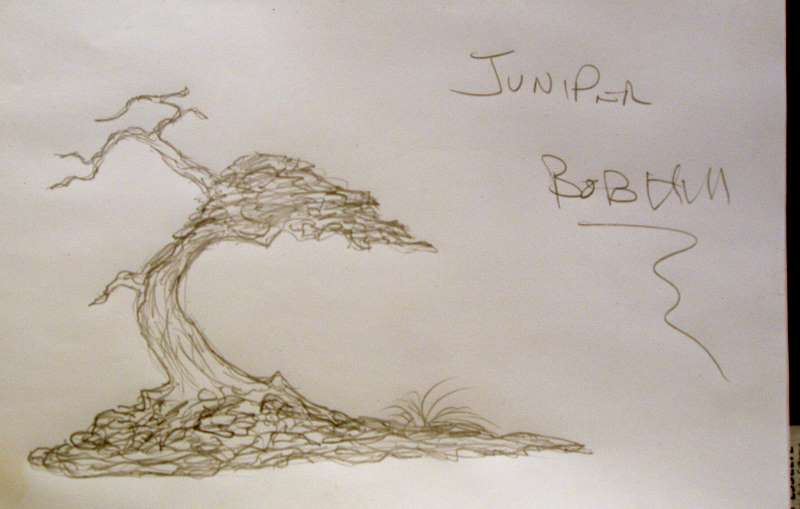 Wilf liked the idea and started to create his new tree.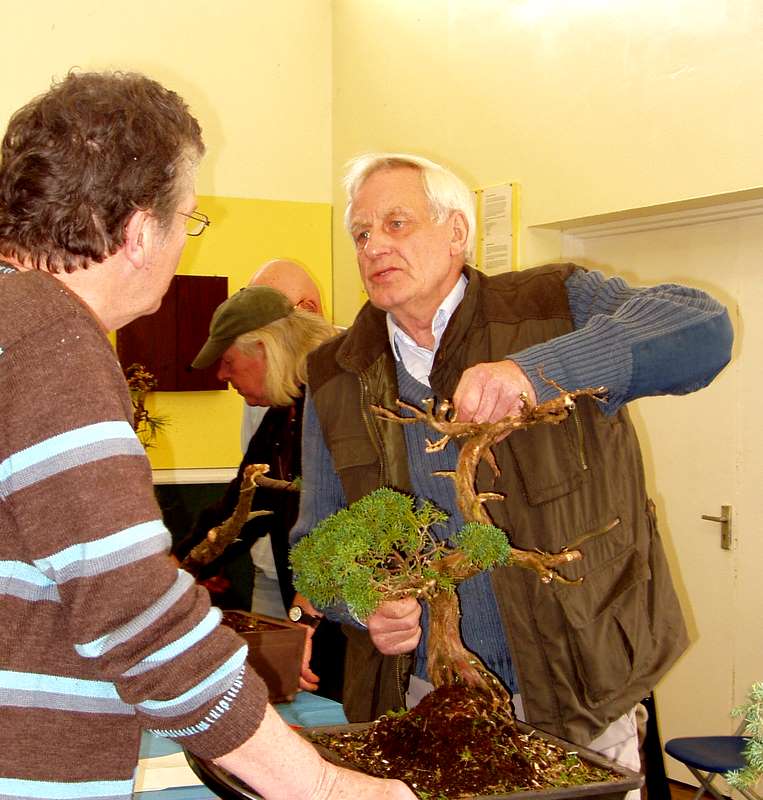 At the end the tree. It will need wiring. At the next workshop in October, Wilf will have wired and given the juniper it's first styling.
Last edited by Jeremy on Tue Mar 30, 2010 3:18 pm; edited 1 time in total

Jeremy

Member





A few trees at our Sunday workshop.
Richard continued to create his first tree. Richard is attending Leeds Uni. and can only getto us a few times a year. He has make huge progress in those workshops and had created a very pleasing larch.
Today he worked on the deadwood, creating shading with indian ink and lime sulphur.
The tree.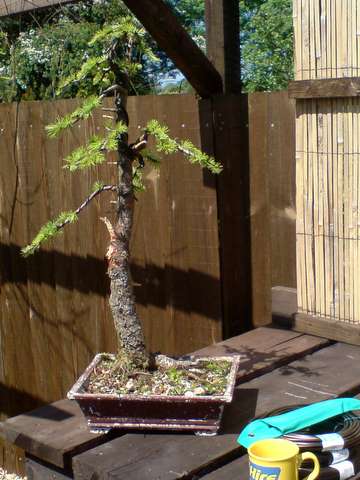 Richard working the deadwood.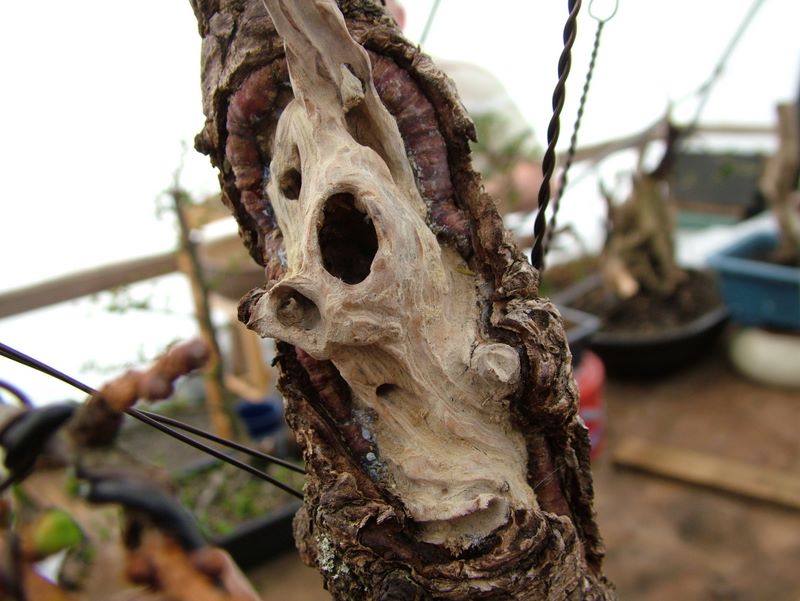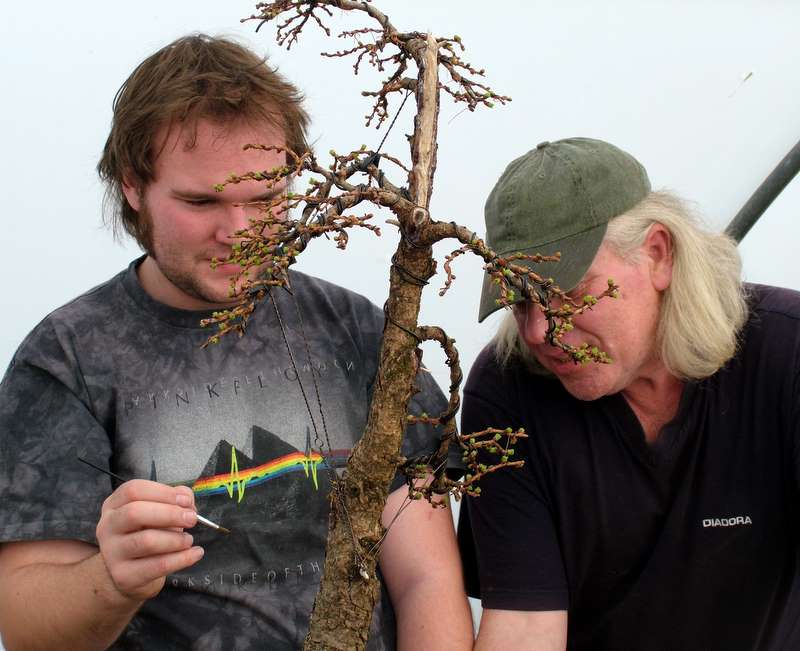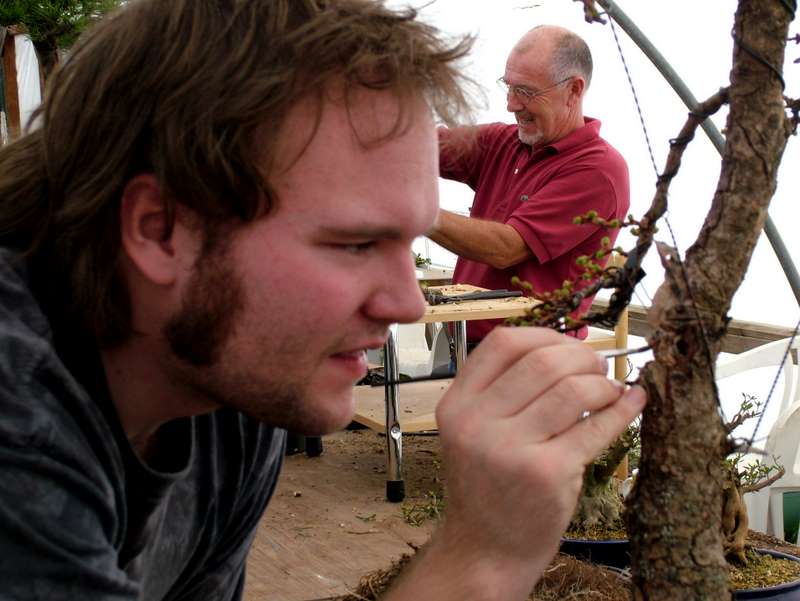 Still more to do.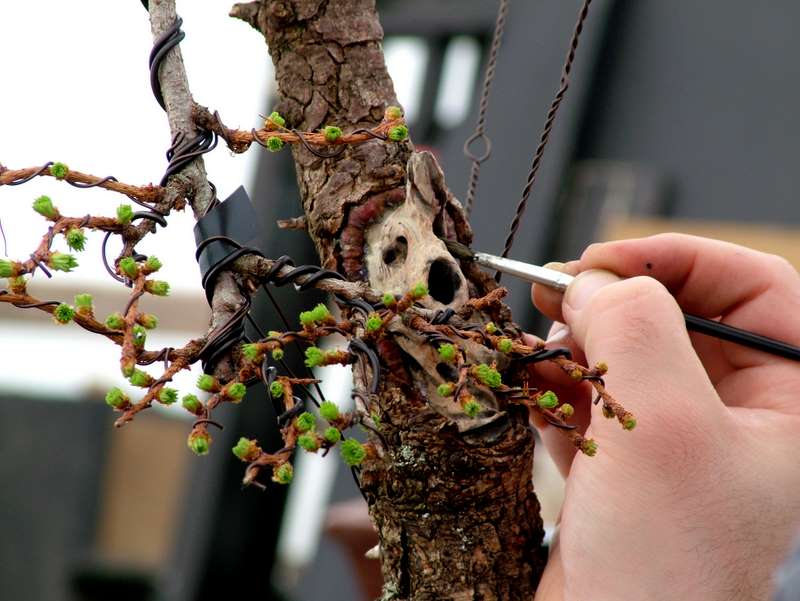 A full history of Richards larch.

Jeremy

Member






Jeremy

Member






Jeremy

Member





Very nice.
I like the boxwood it looks like it's going to be a cool tree.
Look like you all had a great time.
-Tim

Hawaiian77

Member





Great pix, thanks for posting! The juniper was a big change, and it would be interesting to see it in a couple of years! I like that jin, too. Always good to see bonsai folk enjoying themselves!!

juno

Member





hi! Dragons,......
@ Gerwyn defendant new front there is so much more harmony in this!
if i see them pictures,......first front leaps to a dead end, last picture makes u want to look beyond
@ Jeremy nice box you have, at the first picture i see a small train running at full speed into the tunnel,....
to bad the front shows to much beauty to let it pass through ( Little Nick Lenz in me)
The juniper, not an easy choice but a good one.
The Larch music and bonsai good shirt!
Jeremy thanks for the update,.....public transfer in England is expensive,......first is save some more money i''ll be there one day!
Or i run into this mega wanna have bonsai project,...then all money is gone again,....
Grtzz from Holland where it is chilly and rainy......3 day's to traditional Easter fire
cleanup!

littleart-fx

Member






---
Permissions in this forum:
You
cannot
reply to topics in this forum