When you first collect Yamadori 'Survival' is the objective, once you are confident that the tree is happy and thriving… I normally leave it three years… it is time to put the tree into a training bonsai pot. And it is at this point you find out what the root and lower trunk is like. This Yew was planted in a deep plastic pot as it had a 'deep' root system when collected. I place a lot of polystyrene blocks in the pot for two reasons… weight and saving on potting media.
here is the tree in the 'establishing' plastic pot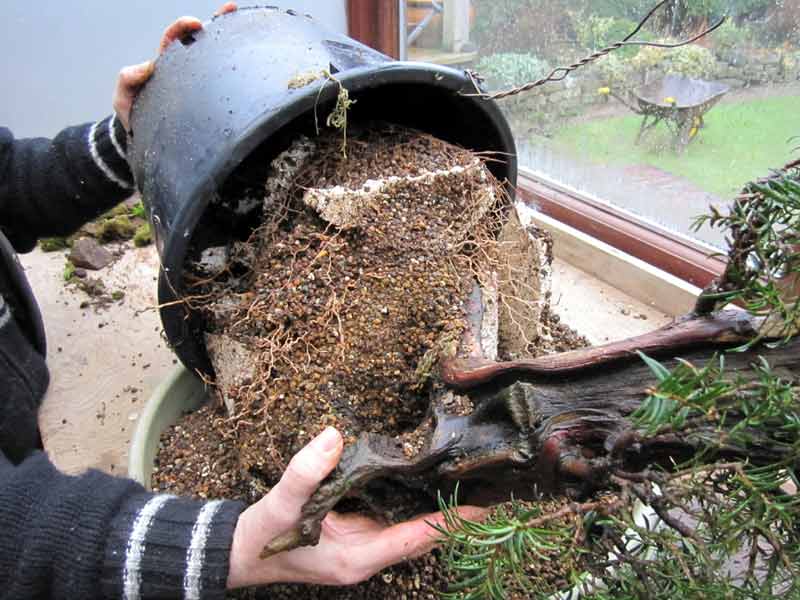 The root had to be cut at this point as it would not fit in the pot
The next four images are the tree wired firmly in the new training pot
3 mm copper wire was used to secure the tree in the pot, this involved drilling a hole in one area and securing through a root 'hole' in the other.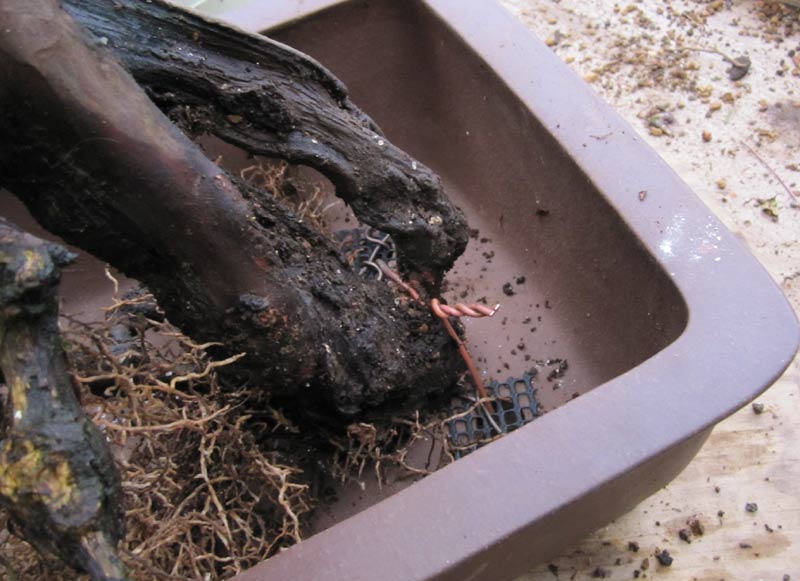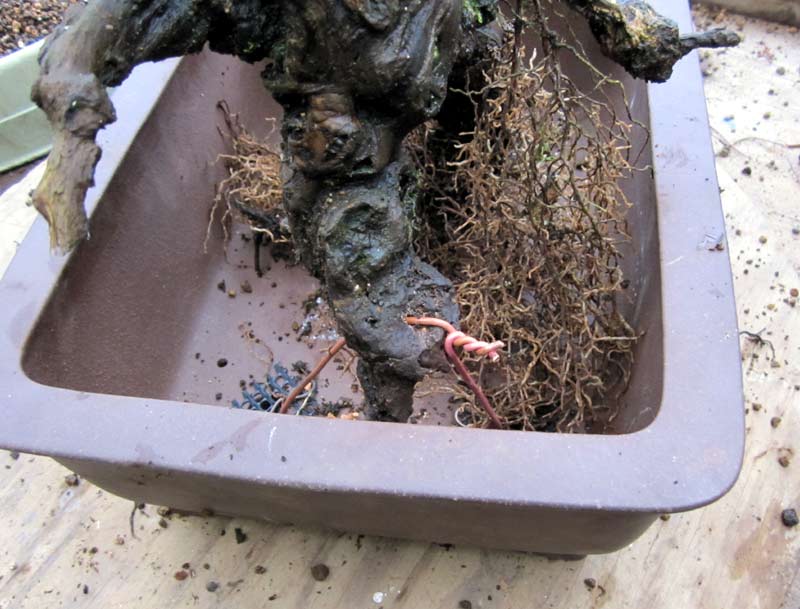 As you can see the tree fits well and it is so secure that Bob can lift the tree and the pot stays securely fixed.
I really like this tree. The deadwood is beautiful!
Thanks for sharing it.
Todd

Todd Ellis

Member





This tree is a natural beauty, thanks for posting, I would like to see the development in the future

Ka Pabling

Member





And thanks for the nice tutorial.
_________________
Jim Lewis - lewisjk@windstream.net - Western NC - People, when Columbus discovered this country, it was plumb full of nuts and berries. And I'm right here to tell you the berries are just about all gone. Uncle Dave Macon, old-time country musician

JimLewis

Member





Mr. Tickle!

Thanks so much. So much was said in your post that a book could never explain. Your the MAN!!!! Oh yes beautiful tree.

Tom McCue

Member





Do you still have this tree? Any updates?

Cockroach

Member





Beautiful tree Tony!

May I ask, how were you sure cutting off that lg. root, and all those roots...leaving behind only that one mass of small roots on the remaining stock, the tree would survive? It looks like 50% of all the roots were cut off. Just curious.

Fore

Member





The best 10,000 word essay I have ever read on any subject.

---
Permissions in this forum:
You
cannot
reply to topics in this forum