I thought I would post a couple of blue atlas cedars I styled this fall to see if anyone else wants to post theirs (or other true cedars). These are nursery stock that have been potted/repotted a couple of times. Both trees need a fair bit of refinement, but I think I got them pointed in a decent direction.
This is the smaller one that was a small whip when acquired it in 2011 and I bent it up to give it some shape. It is about 10" (25 cm) tall. I am making a somewhat smaller pot for it this winter.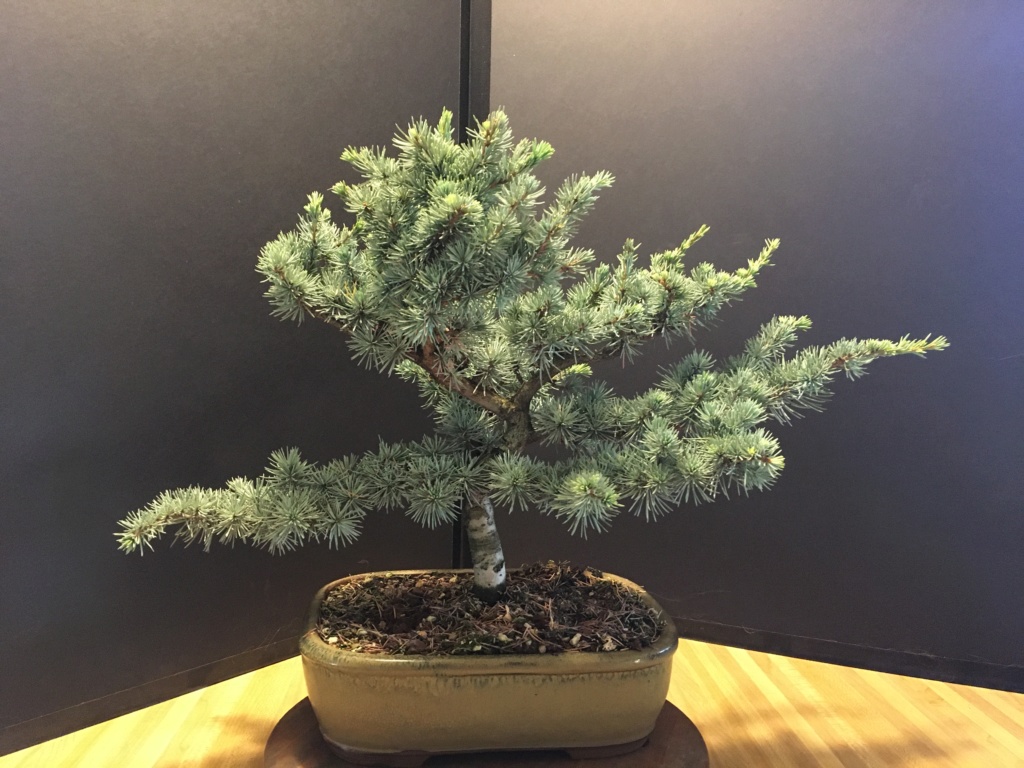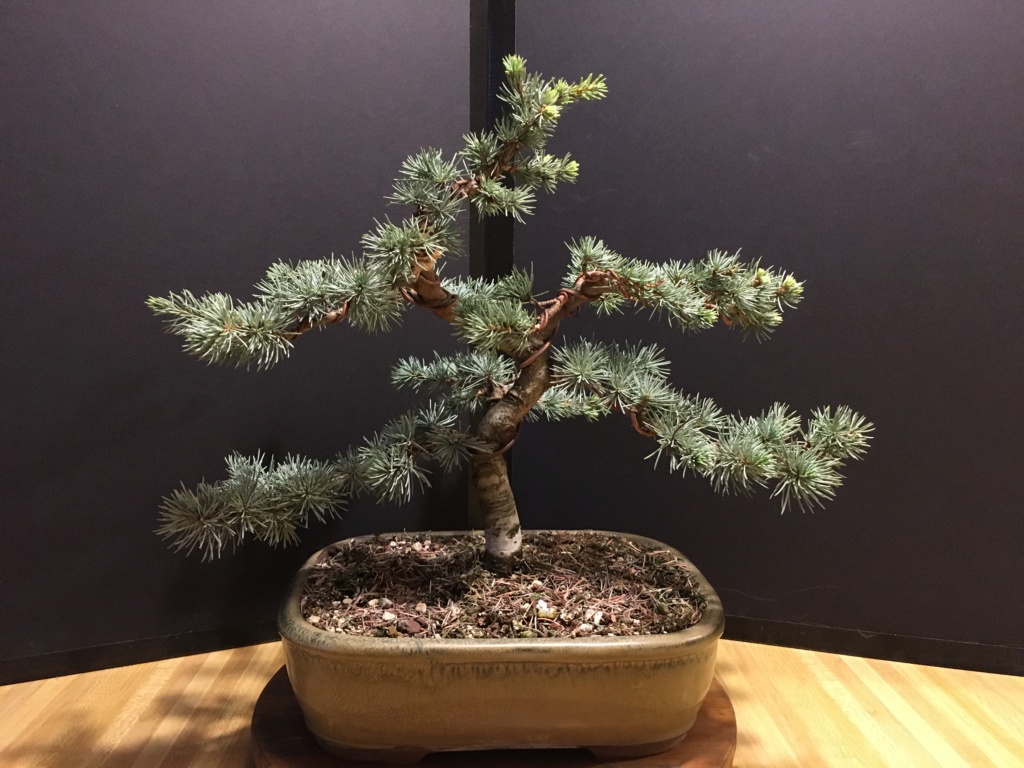 This is the larger one that I think I acquired in 2010. The major effort so far has been on the roots, cutting off the top, and some cutback to build a little ramification. It is about 16" (40 cm) tall and has a thicker trunk. Once it grows a bit I think I will cut the left leaning apex branch back a bit.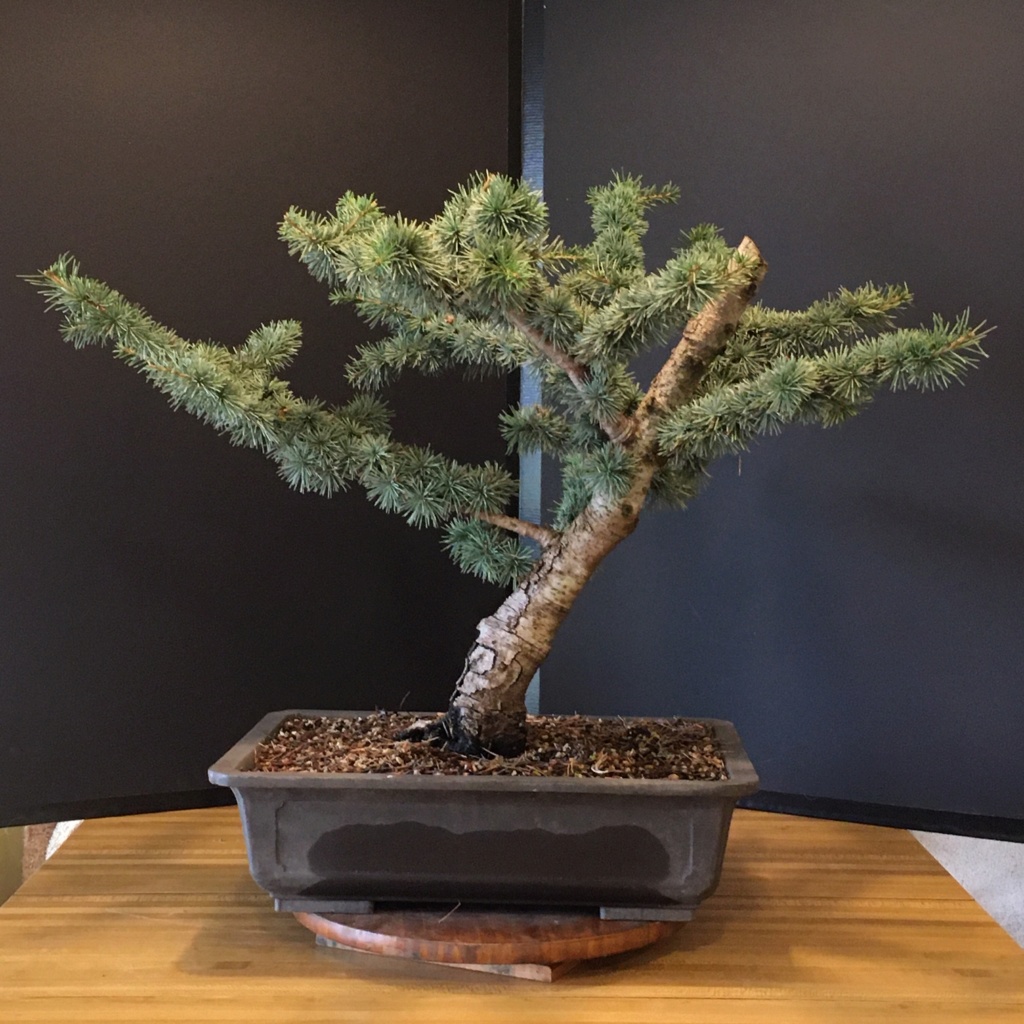 Jerry Norbury likes this post

Similar topics
---
Permissions in this forum:
You
cannot
reply to topics in this forum