Hello,
This plant had drop its leaves a couple of months ago.
Since then, new leaves are growing but dry out even before growing to their normal size (can be seen on the second picture).
I have tried making different conditions for the tree to recover: more natural light, more/less watering, warmer places, etc.. but with no success.
Any recommendations will be greatly appreciated!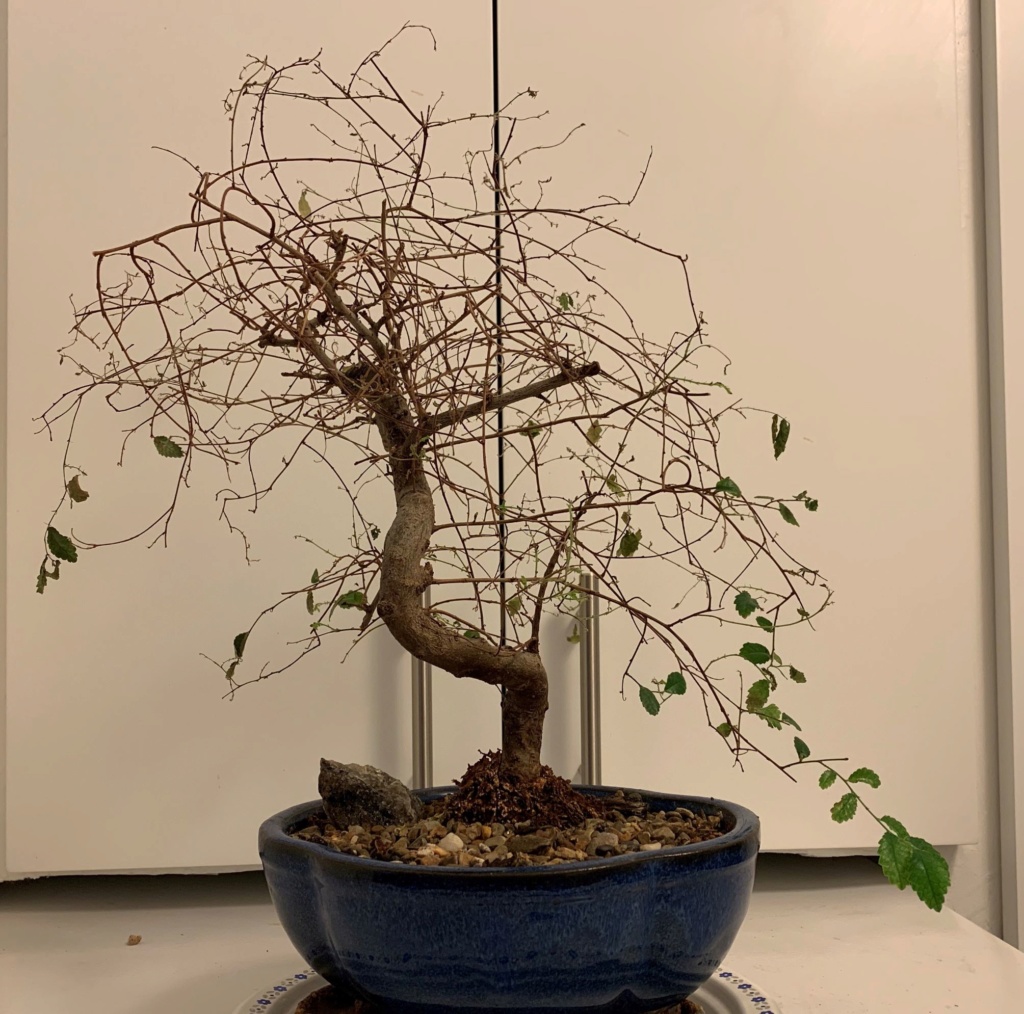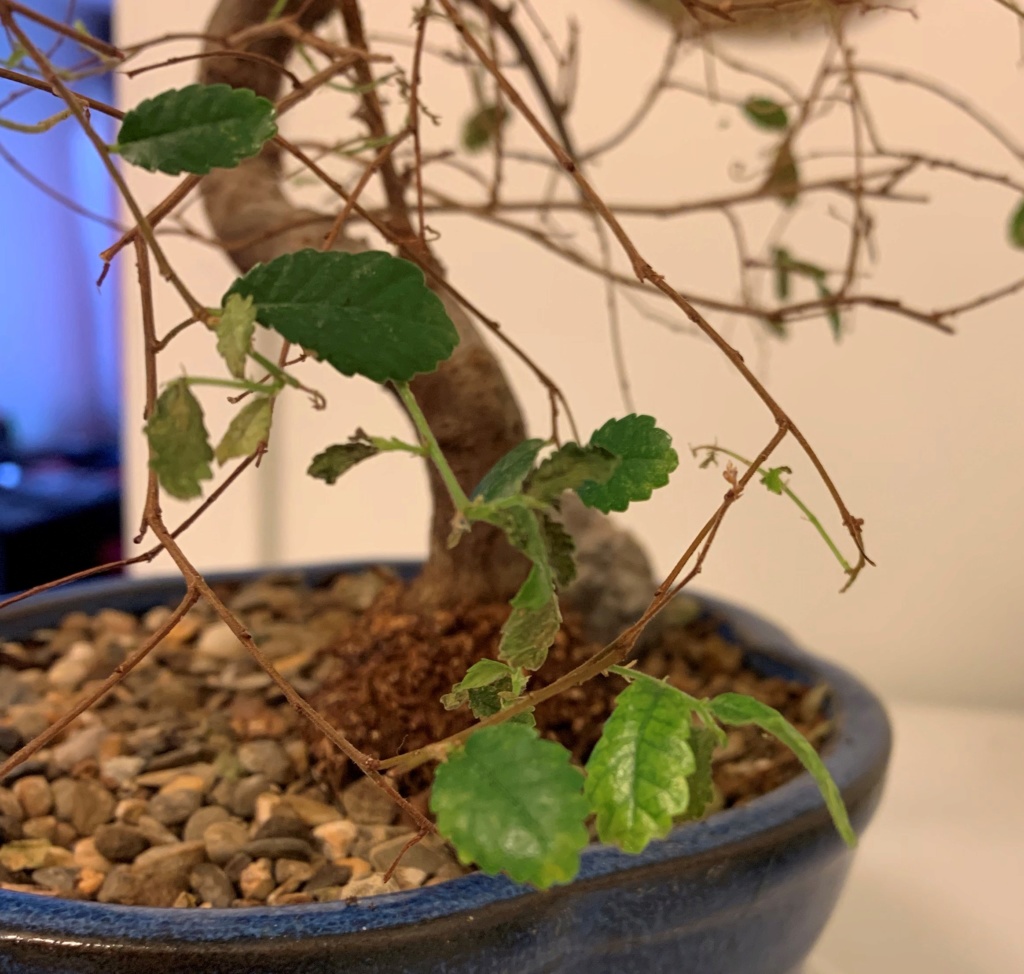 Does the pot have a drainage hole? The excess water must be able to drain out. If not repot it into a pot that does allow it to drain.

Second, if there is a drainage hole does the water drain out if you water it? If not the soil is too compacted and the water is not penetrating the soil, and the tree is not getting enough water in via the roots. Consider repotting it with a free draining bonsai soil. In the meantime poke few holes in the rootball with a chopstick to let air and water in - actually, do this anyway.

Third, spray the tree with a generic insecticide. It looks like you could have spider mites or some other bug eating it. Remember to soak the top of the soil with the insecticide.

Similar topics
---
Permissions in this forum:
You
cannot
reply to topics in this forum