Hi all!
Here is a progression series of a colorado blue spruce. I acquired the tree in 2006. As a student of Colin Lewis' Ho Yoku bonsai school, I was afforded the wonderful opportunity to have Marco Ivernizzi as a guest artist for an initial styling of the tree in the fall of 2007. The pipe was needed to bring the top third of the tree into a compact design. After two years of vigorous growth and pinching, the pads are coming along. In this wiring session this week, I was able to substitute wires for the pipe. I will transplant into a finished pot this coming spring.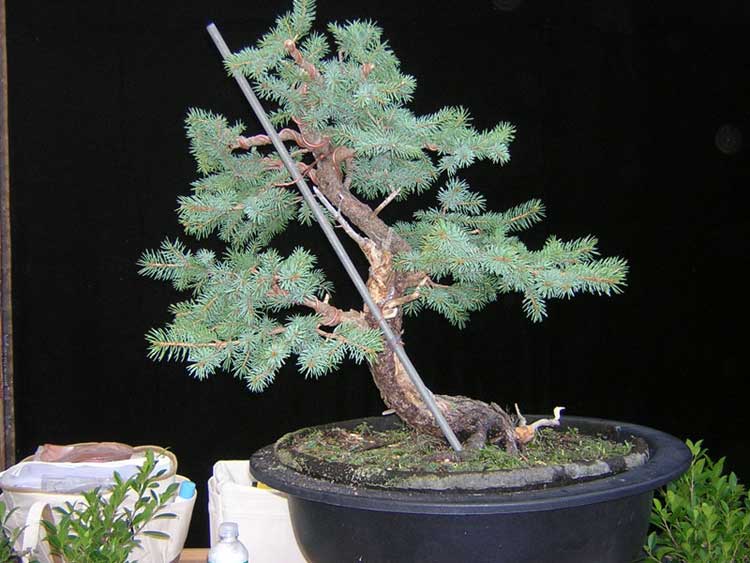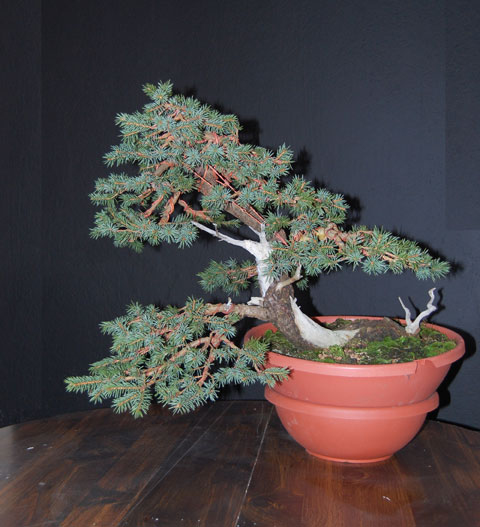 peter keane

Member






peter keane

Member





Lovely piece of material. Did you collect it yourself? Looks really healthy. Colin Lewis is one of my biggest influences and inspired my work on English Elm. Dont hear much about him these days.
Thank you. Although it is collected material, I purchased it from my supplier. Last weekend, I went to size it up for a pot and found a great one with a brown, earthen tone to it. Colin's been busy with renovating his new studio in Biddeford Pool, Maine. It's coming along quite nicely. I'm looking forward to more workshops with him next year.

peter keane

Member





I like it a lot. Good work Peter!

Nik Rozman

Member





Last month was repotting time for this picea pungens. I intended on having the tree in a semi-cascade shape as showin in the plastic pot. However, when exposing the nebari, the planting angle changed about ninety degrees upwards. It was quite a surprise for me.
There was much removal of original soil, so, once in the pot, I wanted to wait before positioning the branches to the new planting angle.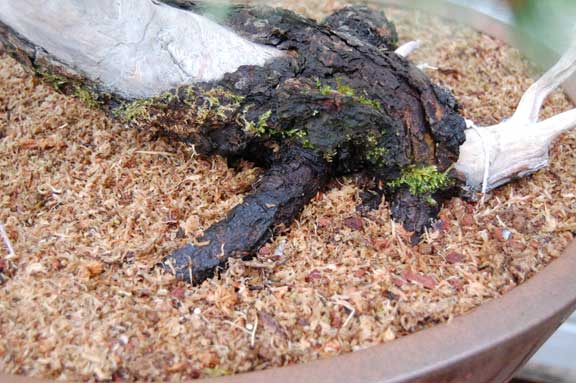 peter keane

Member






peter keane

Member





Looking great Peter! I'm loving these great spruces that are (finally) making there way East from the Rockies. Consider this a request for you to exhibit the tree at the New York Botanical Garden in a few years.

Mike Pollock

Member






---
Permissions in this forum:
You
cannot
reply to topics in this forum