First bonzai tree ever.... Been a gardener for 20+ yrs and have always wanted to try with a jap maple or cypress but when i saw this tree at a local home improvement store I had to save it. It was constantly over watered, leaves were yellowing / falling off and I knew it had a better chance with me. Now its healthy again with new growth and finally flowering (thats how I was able to finally identify it). So far I havent done much except trim new growth and after much contemplation I finally have an idea of where I want to go with it. Any tips for a newbee will be greatly appreciated.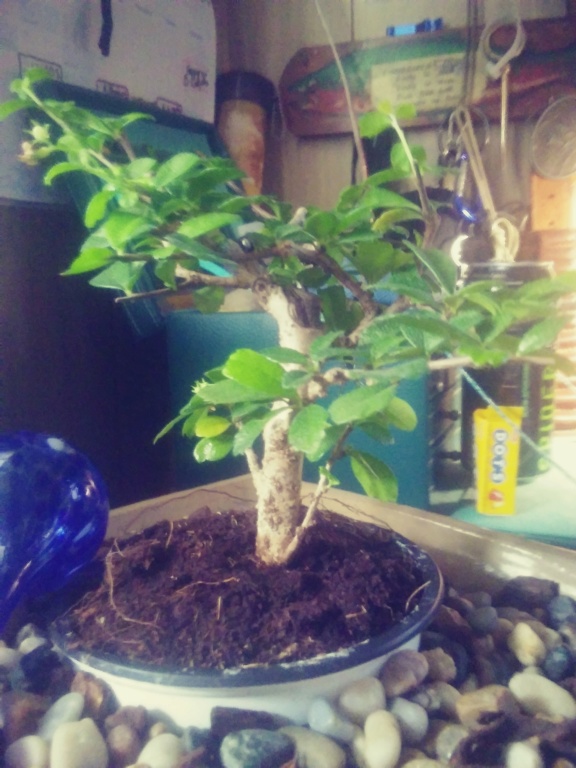 More than worrying about shaping it, I would get it potted correctly first this spring being it has so much vigor. You could also co some cuts at that time.

Are you doing a broom style or?

Cool little tree.

---
Permissions in this forum:
You
cannot
reply to topics in this forum