Ok, this tree has me thoroughly confused or exposes how little I really know about these trees.
I found it growing in the ground garden at my favorite bonsai shop and mentor, Sanderson Creek Farms in Ft. Worth.
At a distance it looked like a White Spruce which is what caught my eye because I've been looking for a decent Picea Glauca.
But as I got closer, something didn't look right.
This is a more distant, full view.  You can probably see why I thought is was a White Spruce but by this distance, something was already not looking quite right to me.
Jerri, the wife, noticed the problem as well, but she didn't know anything about it and Dan was out somewhere else.
I don't know, Well, you tell me...
Can you cross breed a Picea and a Pinus?!?!
This one is still a bit distant but even from here I could tell it didn't look quite right.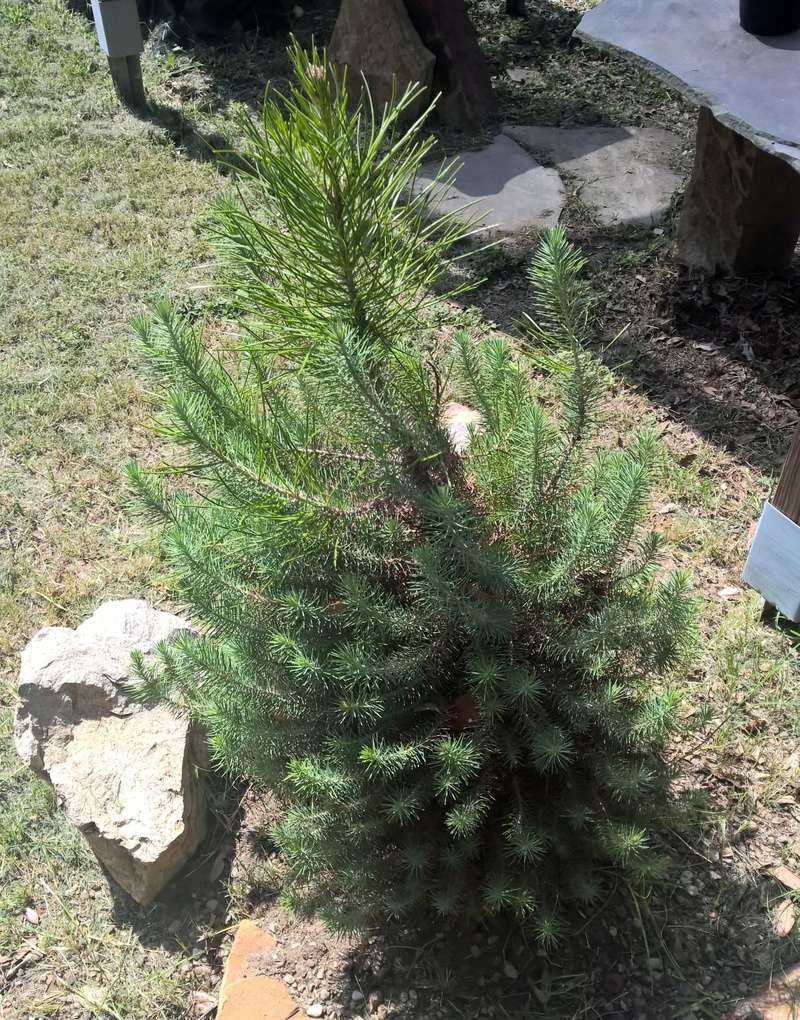 By here, I could definitely tell the problem that confuses me.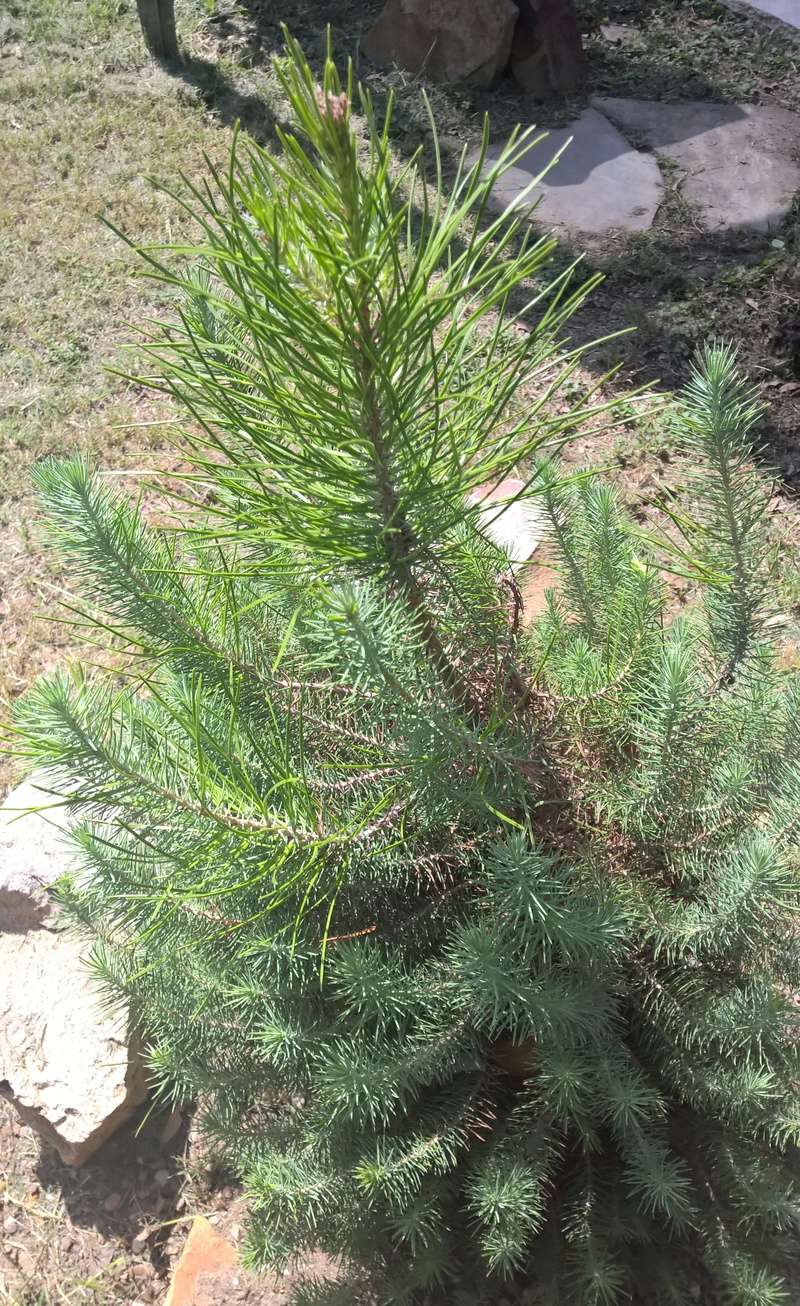 A close up of the top
A close up of one of the middle branches.
There is no visible evidence of a graft and even if there were a graft, that would not seem to explain the mixed needle types on the branches.
The pine parts are definitely 2-needle, but the spruce parts are profoundly NOT Pinus type.
And, as you can see from the pics, the two types actually mix together in the same parts of some of the branches.
Anybody have any ideas or have seen this before?
'Pinus penea ; It is a Pine that is noted for producing juvenile growth. The obvious Pine needles are the adult growth.

Vance Wood

Member





ahhh, "Stone Pine".
Yep, that does look like it.

Thanks!

---
Permissions in this forum:
You
cannot
reply to topics in this forum