the milwaukee chapter of the AAC met in may as is our monthly custom and i decided to work on a neglected chinese juniper...
an old tree with a good back-story
the days work went from this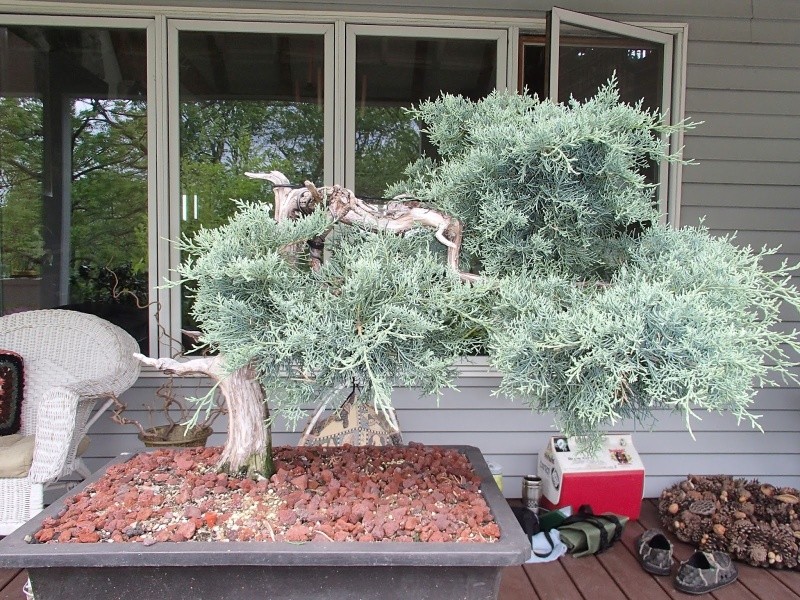 to this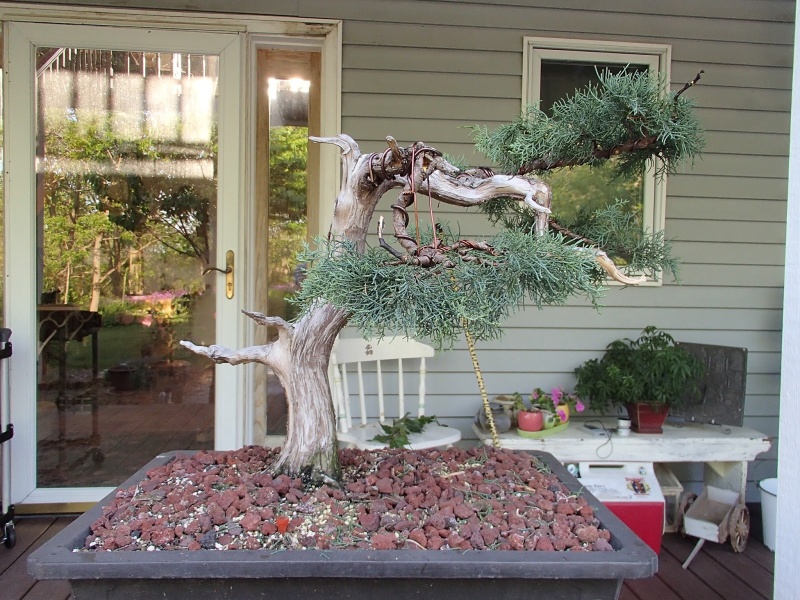 more pics of the gathering, work done on this tree and its backstory can be seen and commented on (as a guest) at:
http://arborartscollective.blogspot.com/2016/06/mke-aac-irenes-and-chinese-juniper-work.html
thanks for looking
_________________
AAC Original Milwaukee Wi. Chapter - North America
aka beer city snake
http://wiscobonsai.com/

Kevin S - Wisco Bonsai

Member





Hi

How come, on the lower branch, all the foliage is growing underneath the branch, but on the upper branch the foliage is growing above the branch?

Also, I'd try and get that lower branch bent ven further down? Maybe not all at once but certainly over a couple of seasons with a guy wire?
thanks brian - btw CHECK YOUR PMs
brendan... that may be a bit deceptive due to the camera angle... most all the foliage is coming out of the sides of the branches... i ran out of time for the fine wiring so the lower camera angle combined with the upward reaching foliage makes it look like the upper foliage is emanating from the top of the upper branch... also that upper branch will be coming down further.
that lower branch is being gradually pulled lower but is a bit fragile at the joint, so wire on the branch as opposed to guy wire was my safer option for positioning... and none of the foliage is growing from beneath the branch.
again, additional fine wiring will alleviate that illusion as well.
at any rate, plenty of work still to go on this one...
thanks for the comments !
_________________
AAC Original Milwaukee Wi. Chapter - North America
aka beer city snake
http://wiscobonsai.com/

Kevin S - Wisco Bonsai

Member





Interesting progression, like to see the next steps

Similar topics
---
Permissions in this forum:
You
cannot
reply to topics in this forum