Hi, I've found some brown spots on the leaves of my acacia burkei, I think it might be some type of pest. If anyone can help identify it or tell me what to do I would really appreciate it.
Pictures added.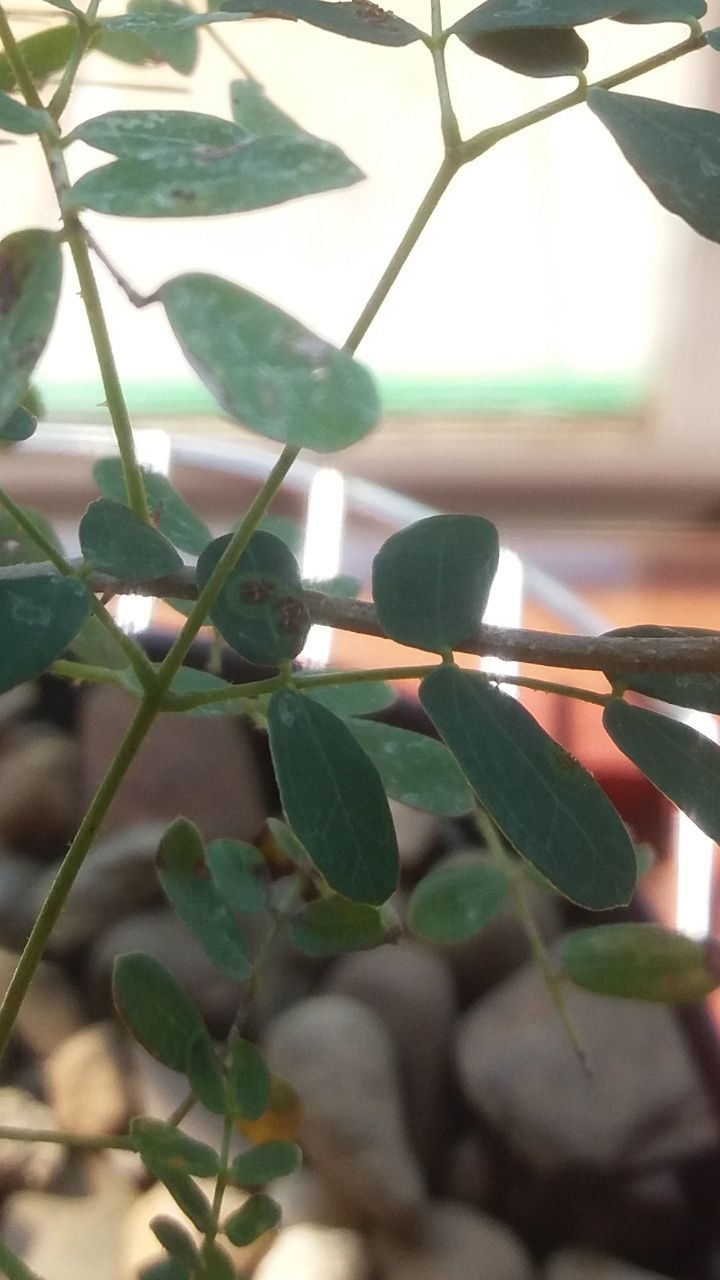 I took a look in a few Bonsai Manual/guide books and here is what I can pass on to you, but understand that I myself am new to the art of Bonsai, so I simply quoting text here.

DRY, PAPERY PATCHES
The occasional, roughly circular patches are probably cause by the hot sun shinning through water droplets, acting like tiny magnifying glasses. Avoid watering in full sun. Dry margins to leaves indicate they are losing water too rapidly, either because receiving too much direct sunlight or exposed to too much high winds (warm or cold) Consider a new place for the tree.
Irregular ribbons of dried tissue are caused by LEAF MINERS, which burrow under the surface of the leaf they feed on. They are harmless and effect only that leaf so no treatment is necessary.
Wilting Leaves
Sudden increase in temperature or poor humidity in the air can cause wilting. Wilting is almost always a sign of a root related problem.
*Source - Bonsai Survival Manual (Colin Lewis 2006)

Black Spot is a fungal disease that attacks the leaves. The leaf becomes covered in black patches until eventually shrivels and falls off. A general fungicide usually is sufficient to deal with black spot fungus. If it has attacked your plant use a sulphur or mancozeb based product. Consult your local garden center for more fungicides available.
* Source- Bonsai A step by step guide (Christian Pressey, Remy Samson)

Bonsai Jay

Member





5 for 5!
Put it outdoors.
With an added water drops don't burn leaves in direct sunlight.
M. Frary wrote: 5 for 5!
Put it outdoors.
You're on fire, Mike! Great way to start the season.

coh

Member





Thanks guys I'll find a spot for it outside this afternoon.

Similar topics
---
Permissions in this forum:
You
cannot
reply to topics in this forum