Here's what I'm doing to this plant... It's not ready yet, but I wanted to show you the evolution of it, and also get some sugestions on it...
July, 7th 2008
August, 11th 2008
November, 23th 2008
February, 9th 2009
After some prunning, still on February, 9th 2009
There's still a long road ahead... I'm planning on removing all it's leaves in the following weeks, this species is fantastic 'cause in a matter of weeks it's leaves come back completely.

Vinicius Costa

Member





Love the drastic cut - good move for a tropical tree.

What front and apex do you have in mind for the design?

Rob Kempinski

Member





Thanks, Rob!
Actually I'm waiting for the apex to grow more... On the first picture, after the last prunning you'll notice a thin branch rising... My hopes are on him hehehe
And the front would be the last picture, I think...

Vinicius Costa

Member





I wonder if this species has yellow flowers. It looks like a common and beautiful species we have here in El Salvador.

Ciao.



Alfredo Espino
Pitu,

Yes it has yellow flowers, yellow to white... Even though this one has never flowered. They tend to do that when really old...

Vinicius Costa

Member





I haven't seen flowers on mine yet, but here is a photo of flowers on a related tree, the Texas ebony (Pithecellobium flexicauli).
Unfortunately, it died the following winter. (The flowers might have been a warning that its demise was imminent.) Here's a closeup of the flowers.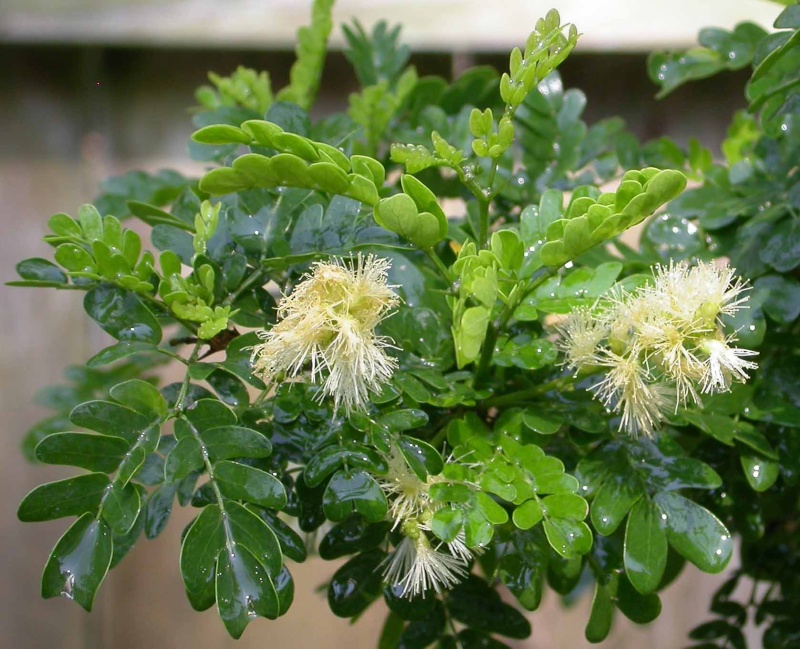 Alan Walker

Member





Sincerely, I never see yellow flowers in Pitecolobium!
Not in ours, here in Brazil!
Thanks Luciano.
http://bonsaistudio.forumvila.com/index.php

luciano benyakob

Member






Similar topics
---
Permissions in this forum:
You
cannot
reply to topics in this forum