One of the problems of having a lot of trees is that over the years some inevitably are neglected.  The Natal fig below was grown from a cutting and is probably 4-5 years old.
.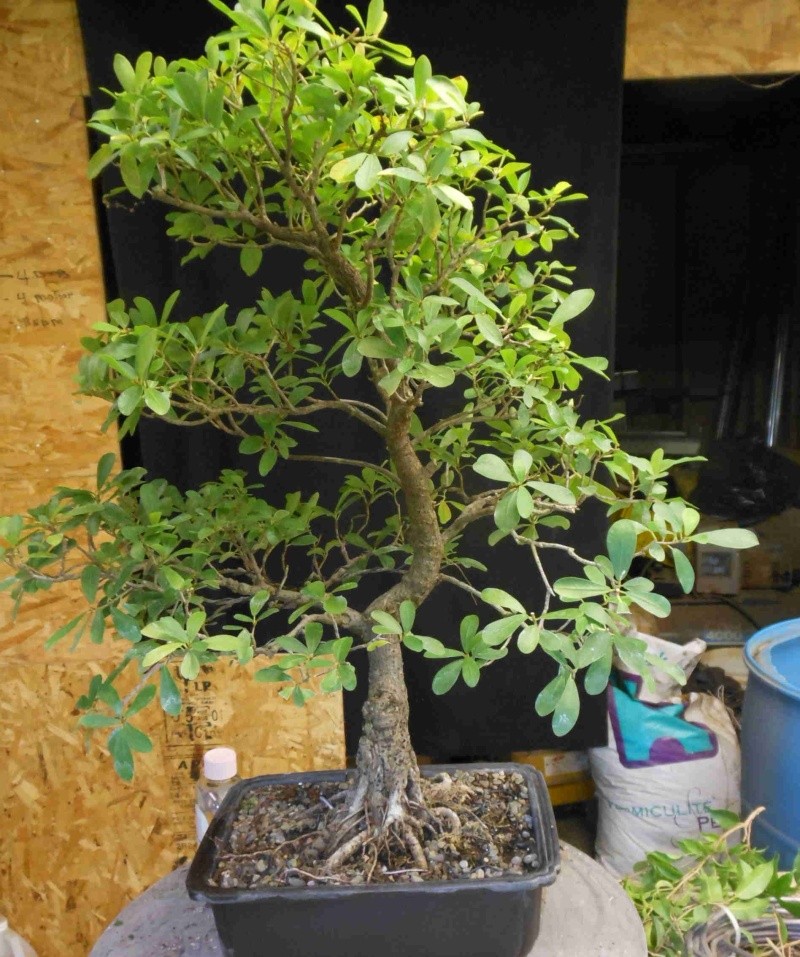 About 2 years ago I decided improve the base of the tree by grafting some cuttings onto the trunk which did not have much, if any, taper.
Having improved the  taper at the base of the tree and the nebari  I forgot about it.  Today I decided to continue the work on the tree by cutting it back.
With a little bit of wire the tree was re-styled.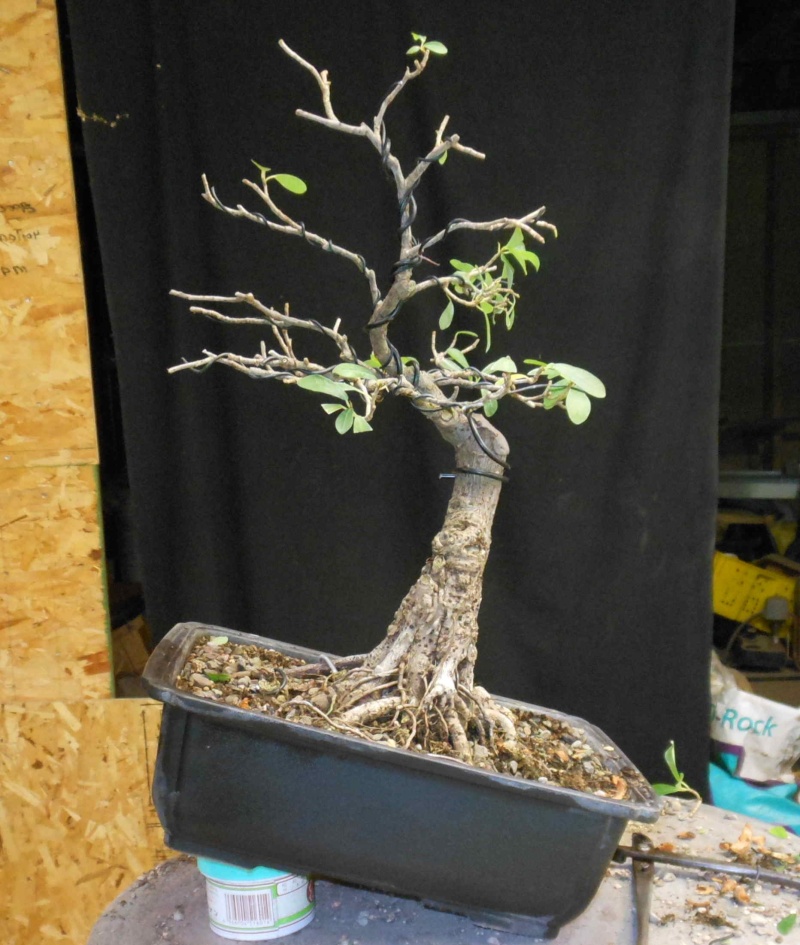 Hopefully in the next year the tree will fill out and after re-potting at the angle indicated it will be a very nice small bonsai.  Enjoy. Hank

Hank Miller

Member





Strong work on the grafting Hank.  I'm guessing, maybe a half-dozen grafts?  What did you use for binding the cuttings to the trunk?  I'm in the middle of a project to fuse several trunks of ficus benjamina, and am grafting cuttings not to increase the base so much as to fill in larger gaps in the trunk.  Fun stuff!

In regard to the change of potting angle, it seems you would lose so much of the nebari. I would consider more manipulation of the upper portion and a more subtle potting angle change.
Last edited by Precarious on Tue Aug 25, 2015 4:30 am; edited 1 time in total (Reason for editing : add)

Precarious

Member





I think I used 6-8 cuttings. To bind them together I use Chinese string because it is very inexpensive.  Raffia is fine - just more expensive.  With regard to the potting angle I will have to wait  and see when I re-pot.  Thanks for the comment.  Regards Hank

Hank Miller

Member





I look forward to seeing future pictures of it's progress. Thanks for sharing!

Precarious

Member






Hank Miller

Member





You have a nice shape going on there. Gonna be a beauty!

Similar topics
---
Permissions in this forum:
You
cannot
reply to topics in this forum