The Rocky Mountain Bonsai Society show was a couple weeks ago. Here are a few of my favorites and a link to the main RMBS gallery where you can see all of the trees. The night before the show set up a storm came trough the Denver area and hit the Denver Botanic Gardens with large hail stones. The main tent where we set up the show was destroyed to the point we could not hold the shown there. The only area we could set up was in front of the greenhouses. There is no plain back round on all of the photo's but I think most of them came out ok. You can see the complete gallery of trees
click
here:
RMBS 2015 Gallery
My favorites.
Blue spruce
Large Buttonwood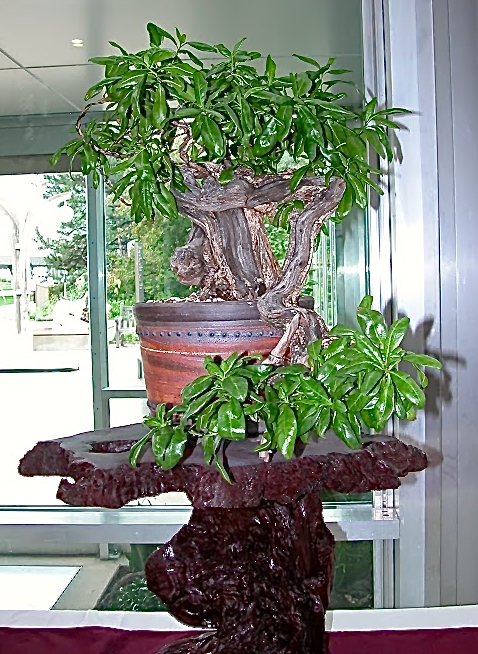 Blue Spruce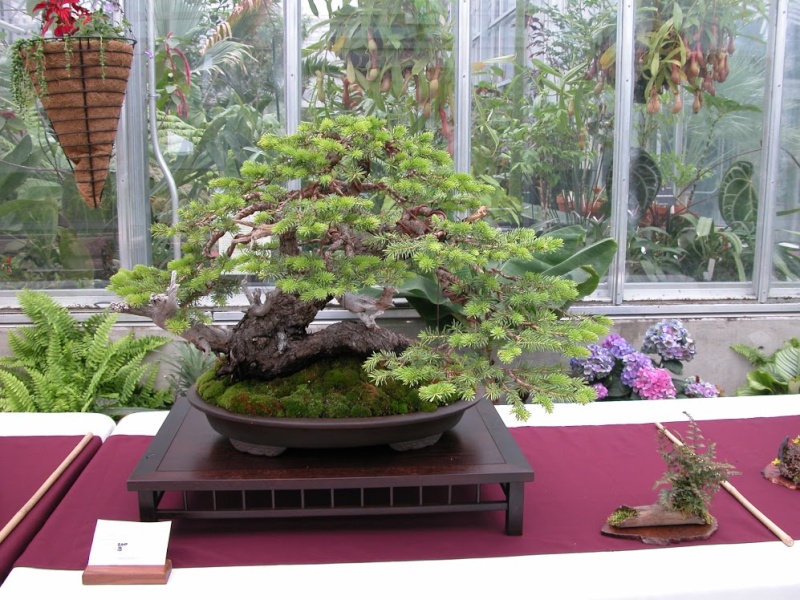 Contorted Filbert Raft  I like the accent plant with this tree. Its a small dead stump complete with tiny ant nest!
Japanese Black Pine
Willow Oak
Last edited by Lost2301 on Sun Jun 14, 2015 10:15 am; edited 2 times in total

Lost2301

Member





That first blue spruce is magnificent. Thanks for the pics.
_________________
Jim Lewis - lewisjk@windstream.net - Western NC - People, when Columbus discovered this country, it was plumb full of nuts and berries. And I'm right here to tell you the berries are just about all gone. Uncle Dave Macon, old-time country musician

JimLewis

Member





These are some beautiful trees... particularly the evergreens. I just hope the organizer would have covered the busy background, maybe with some light colored sheet.

juniper07

Member





Very nice, so glad you were able to hold the show after that storm and hope nothing got damaged other than the tent. Some really nice trees, and a couple interesting tables there, thanks for posting the pictures.
@Juniper, I hope you can imagine that the organizers were probably scrambling just to get the show open!
Judy,

You are correct we were very busy. The club was supposed to use new pipe and drape back rounds this year. But with the storm destroying the tent and the new layout we canceled the pipe and drape. The new table layout would fit the pipe and drape that was ordered. In addition the Gardens needed access to the plants growing behind the display tables. So backdrops in the case would not have worked this year. We were just happy to get a place to have the show. It was actually a very nice show in the new area of the gardens. Backdrops would have been better. If we have to set up there again we will bring portable backdrops to take photo's with!

Mike

Lost2301

Member






Similar topics
---
Permissions in this forum:
You
cannot
reply to topics in this forum