This one landed on my benches a little while ago.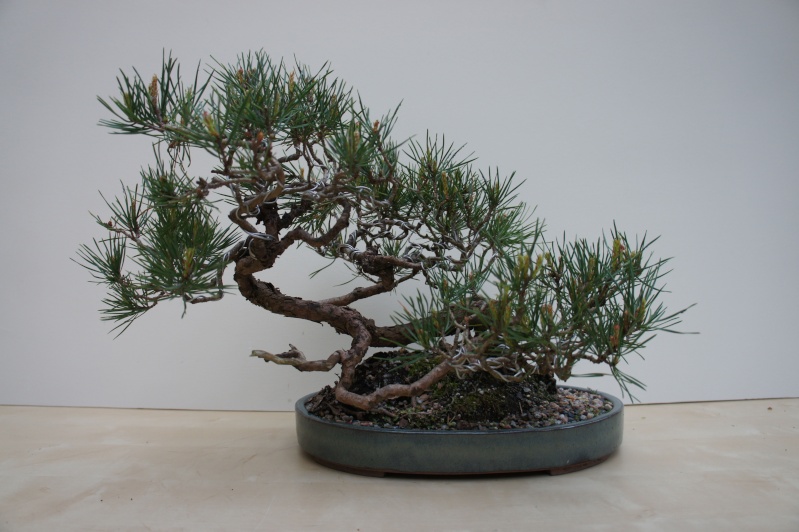 My Bonsai buddy has had it for 15 years and, he will admit, did very little with it.
He acquired it from a previous club member, sadly now deceased, who started it from a sapling he got
from the Forestry Commission 25 years earlier.
This makes it approx 45 years old and only ever pot grown.
He said I would probably do something with it, so last week during a quiet moment i had a go.
I did think of forming a cascade tree but then thought about the original design the first owner started and decided to try and re design the tree that way.
I had an old photo showing the trunk line as set with low branches and then rising to a crown.
I wanted to retain the first branch so shortened it quite a bit to show the trunk line.
The back branch was the worst to sort out.
I had to do some serious bending to compact it.
I do not usually like to do this type of bending but felt it necessary for the design.
The rest of the branches were then arranged to build a rounded crown.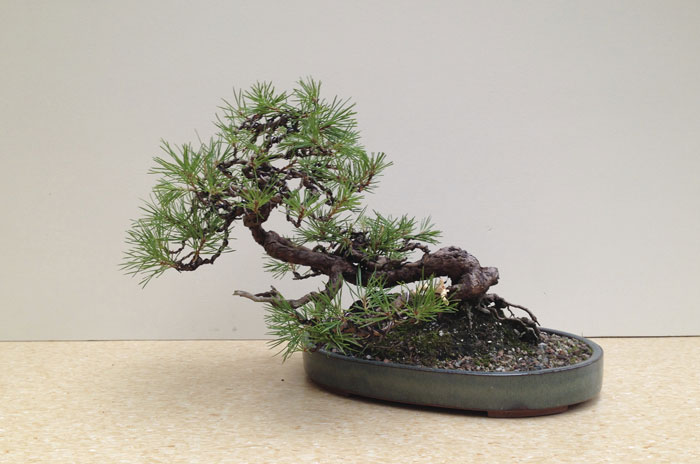 This is the new start for this one.  10" high from pot edge.
This will not be it's finished pot. I will look for a more suitable one over the next year.
Last edited by Peter E. on Tue Jul 15, 2014 8:03 pm; edited 1 time in total
I really like that for all it's twists and turns it still looks very natural, nature rather than sculpture.

Michael Cooper

Member





I like what you have done and I applaud you for not giving in to the make me a cascade spirit that seems to cry out every time someone gets their hands on a tree that is a little long on one side.

Vance Wood

Member





could this be referred to as genuflection style ?  
very nicely done.

Kevin S - Wisco Bonsai

Member





Michael, Vance, Keven,
thank you for the support.

Similar topics
---
Permissions in this forum:
You
cannot
reply to topics in this forum