This was a painting that I purchased in auction of a 鷺 Sagi, which is a heron/egret in Japan. The scroll was very old and beat up, but I really liked this painting. I have not yet confirmed, but the signature is Chikanobu. I am still trying to verify if this is the Kanou Chikanobu of the late 1600's. Anyway, I posed this question because I purchased this with the intent to sell to the bonsai market. This is a wonderful painting to display with bonsai...So with what tree and tree style would you pair with this painting?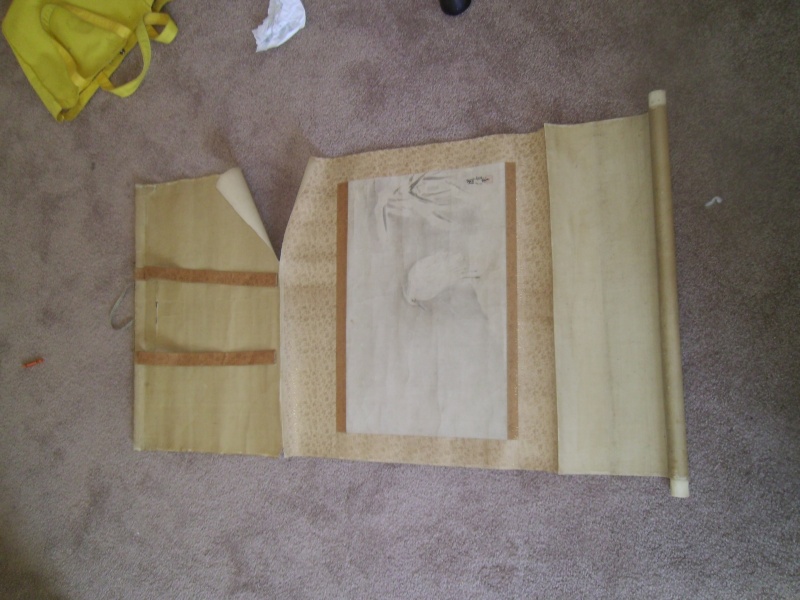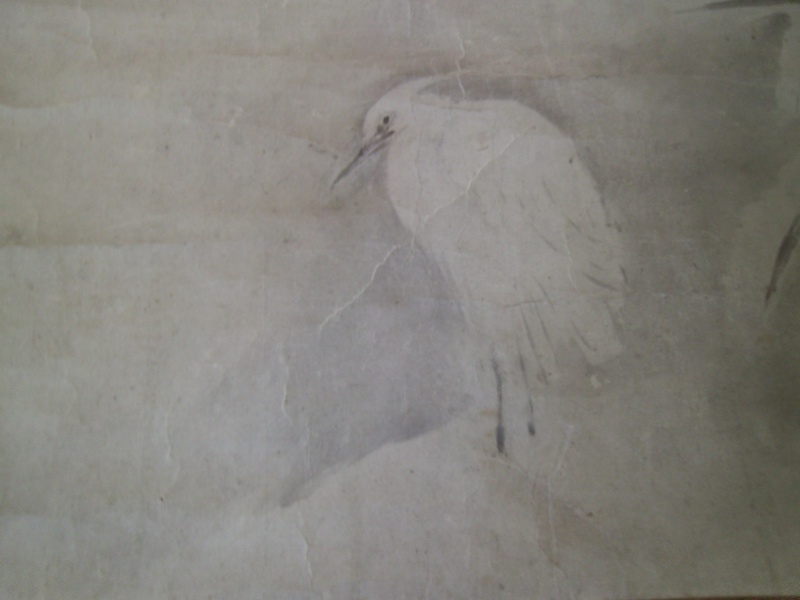 Kakejiku

Member





Hi Kakejiku

I can understand why you wanted the scroll, the egret is lovely.
To these soft collors would I use a nice big kaede, or a another japanese acer in the summertime.

Kind regards Yvonne
Thank you for the reply. The scroll will be redone...so these cloth colors are not what will be in the final version.
The egret/heron is associated with wetlands and bogs/swamps. Do maples or japanese maples live in these environments?
Also, several individuals have told me the painting has a winter scene feeling...If you had to change course, what trees and styles could you envision in your country that were in a wetland environment?


Kakejiku

Member





We only see a closeup, of the lovely egret...what is paintet more to the right?

In my country is it salix and other fastgrowing trees that grow close to bogs...it is trees not very useful for bonsaigrowing, as they dont live long, and shoot from the trunks, when vired ( basicly)...ofcourse there a nice bonsai of these fastgrowing trees, but.....

Come back after I saw the rest of the painting.

kind regards Yvonne


To the right I do not know what it is?

Do ficus or Japanese Black Pines grow in those conditions? I also had someone from Florida talk about using a bald cypress...

Kakejiku

Member






---
Permissions in this forum:
You
cannot
reply to topics in this forum