I'd like to show what can be done with a juniper that presents very little possibility. I was given such a tree at a nursery, even they didn't think they could sell the tree and it was headed for the dumpster. Free is always a good price.
The tree is a Green Mound Juniper and it looked like it had gotten squashed. There was no center trunk, just alot of spindle-like branches in a clump. I regret that I did not take a pic of the tree before beginning this experiment.
In a large tub 2'x3'x18" I buried the whole tree and spread the branches horizonally allowing side branches to emerge to create new trees.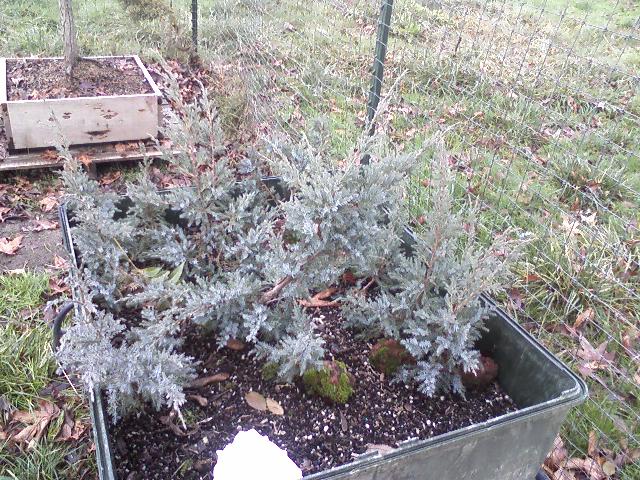 After two years of growth the new trees are beginning to size up.
This is how the mess looked today and I felt it was time to dig it up and seperate the trees.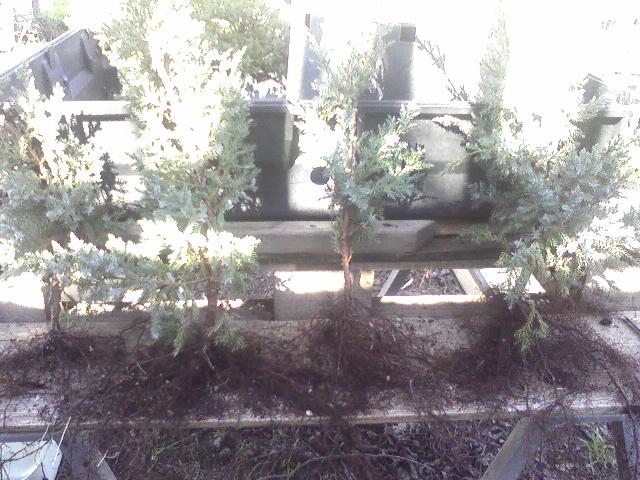 Here is the first branch removed, well rooted and producing four idividual trees.
These two pics show the central tree with the stubs of the branches I removes.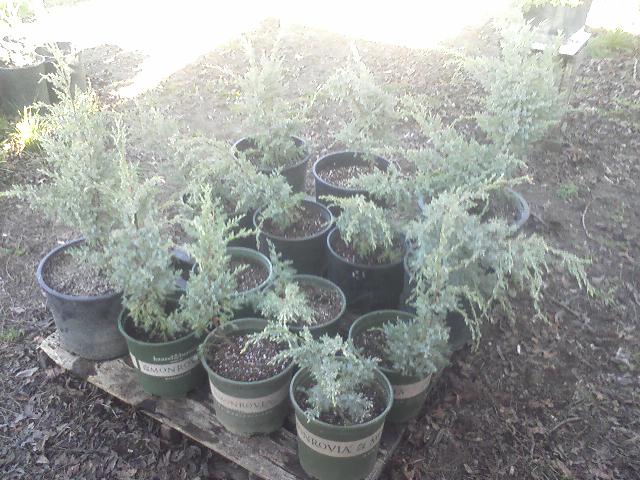 Ok, group photo! Here are fourteen new juniper trees. I'll give them a year in these pots and then begin training them to be a juniper forest.
This tree was very green when I got it. As its vigor improved it turned blue and has been blue since. I like the color and think it will make a nice forest, like a stand of Colorado Blue Spruce.
I think it was a worthwhile experimental project, do the math, junies like that sell for $10-$15USx14.  Comments welcome, Sincerly, Rick

RKatzin

Member





Thank you for recording this a well worth while project.Looking forward to duplicating your sucess, with luck

Michael Cooper

Member





Just goes to show what ingenuity and persistence can accomplish. Great project! Thanks for sharing your success.

Todd Ellis

Member





Thanks for the comments and good luck with your project Michael!

I've been doing some research to determine the variety of this juniper and I think I've narrowed it down to Juniperus procumbens 'Nonin Isles'. It originates from a group of islands about 600 miles due south of Japan. Can anyone verify if this is the type of juniper this is? Thank you, Rick

RKatzin

Member






---
Permissions in this forum:
You
cannot
reply to topics in this forum