Molave Tugas Bato-Vitex parviflora var. parvifolia
The molave tree (Vitex parviflora Juss.) is a plant belonging to the family Verbenaceae. It is a close relative of the five-leaved chaste tree or lagundi (Vitex negundo). Also called molawin and tugas, it is a medium- to large-sized, drought-tolerant, hardwood tree which is indigenous to the Philippines and other Asian countries.
In Sarangani, Philippines, tugas trees naturally grow on limestone, sinking their roots into crevices.
Credits to:
http://www.cropsreview.com/molave.html
Any advice to this material?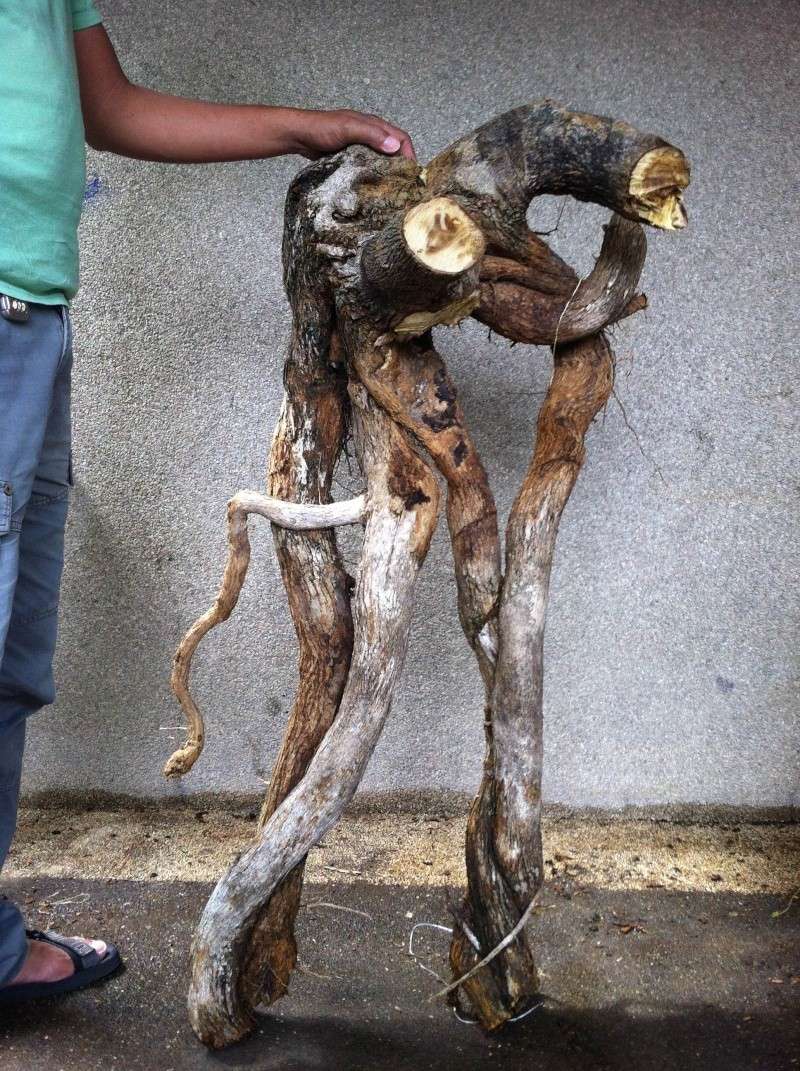 Pre,
what is your future idea for this tree? Exposed root? If it will sprout on the long big roots, it can be turned into raft. but you got to plant it sideways first.
regards,
jun
looks like some kind of four legged animal with a tail, decapitated head and all. I am always surprised to see material from that part of the world collected with almost no roots (fibrous). The weather must be so super that it acts as a mist house for anything collected, growing as a cutting in that environment.

Cheers,
Adam
wow Bro, thats really huge..nice material

Ferdie *

Member





Hi jong,
well...its a little bit frightening material (like what Adam said) ...
how are you going to plant it ?
good luck
Cheers,
Efi

efishn

Member






efishn

Member






---
Permissions in this forum:
You
cannot
reply to topics in this forum