I am wondering where, when, how, or who. How could I get a live oak style bonsai tree, i have been looking at many styles and the one that has stuck out to me the most is the live oak style. if someone could tell me how I could get or make one, I would be very greatful
Boxwoods make great oak - style bonsai. First step is finding one with a thick, gnarly trunk. Around here they are very common as landscape hedges and if you ask every time you see one every once in awhile the owner is happy to have them removed. They're relatively easy to dig successfully. Once the tree is established let new shoots grow out a foot or more in length and them wire them into oak shapes. Study oak trees to know how they grow. Branches tend to start upward and then sweep downward and out with lots of bends and curves. When branches are set cut back to new shoots and repeat.In five years from collection you can make a good oak style boxwood.
Here's a godd example made by a friend of mine.
[img]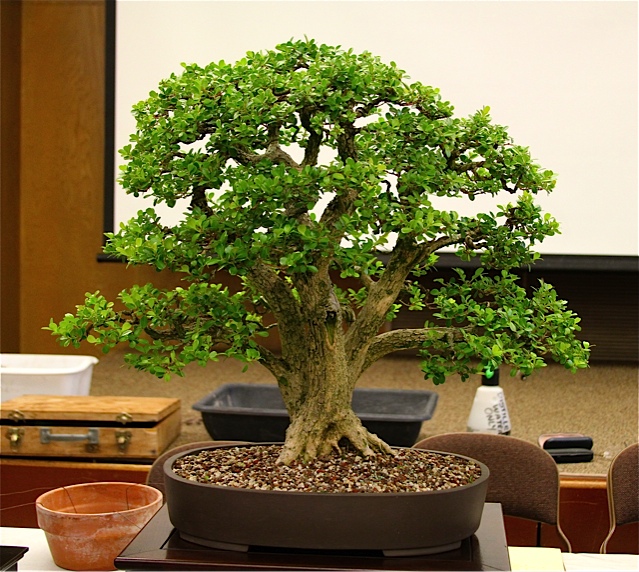 [/img]

PaulH

Member








Yep.

Nice one, really well done!

Russell Coker

Member





so, do you think that a azalea that I have found with gnarly trunk formations would make a cool specimen for this style?
Azalea has potential, but as far as yours is concerned, we need a picture!

JimLewis

Member






---
Permissions in this forum:
You
cannot
reply to topics in this forum