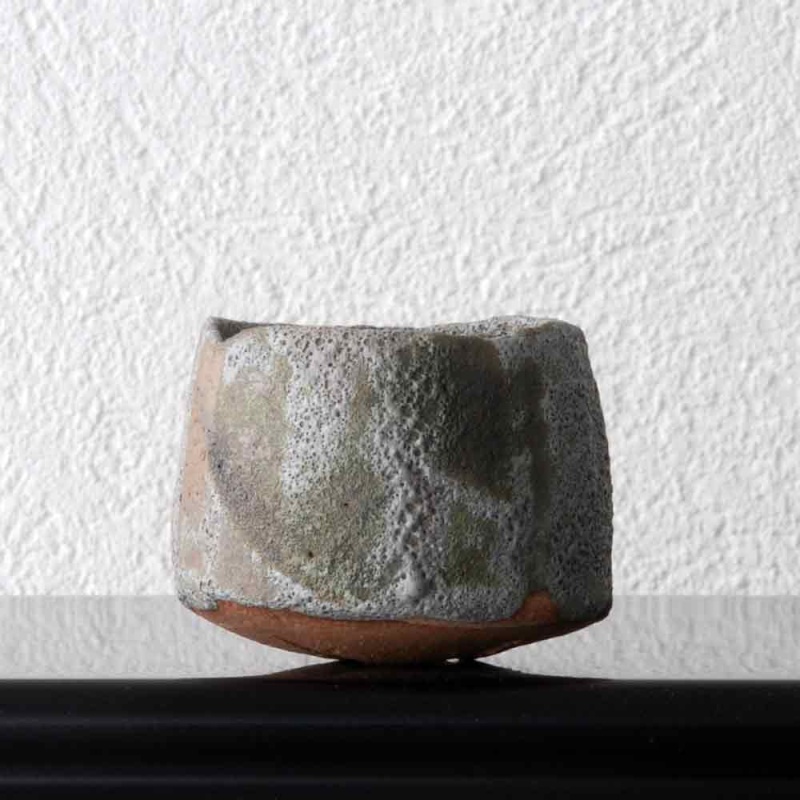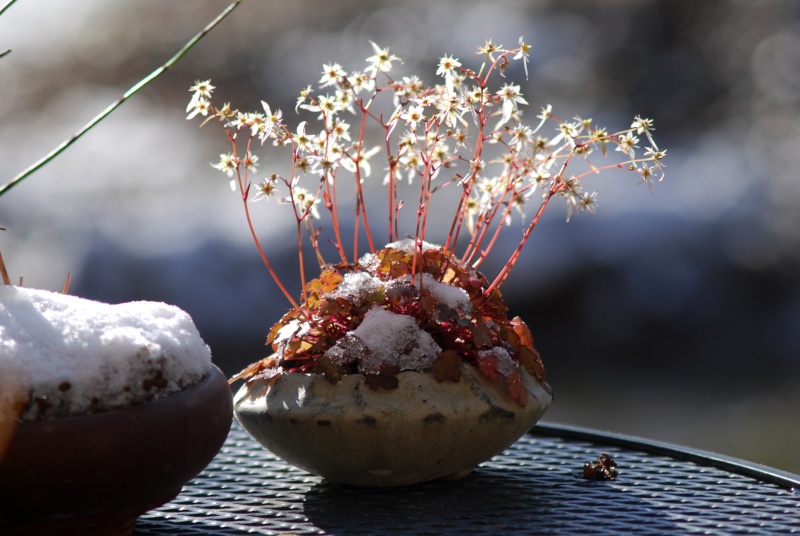 Enjoy – if you want to see more – more Kusamono and more pots then go to this page:
http://www.kusamono.ch
from Switzerland
carlos

kusa51

Member





Hello Carlos,
Thanks for sharing these great pots. I very much like the glaze on pot #2. - Unfortunately, but well understood, already sold. Will you do a similar pot again - or is it intended to be a one off?
Glaze effects on pot # 3 also look very interesting. Do you reduction fire to get these effects, or do you get them even with electric kiln?
In summary only one comment to your pottery work: RESPECT
Greetings from rainy and cold Northern Germany
Jay
Hi Jay

Thank you for your reply and it makes me happy that you like my pots! Pot #2 was sold pretty soon after it appeared on the internet. It was also one I liked very much. I did shortly afterwards three more pots (not same shape) with the exactly same glaze from the same bucket but the result was not exactly the same quality. I do the glazing by pouring the glaze over the pot – so thickness may be different, the overlapping parts may be a bit different and so is the result. The good result of the pot shown here convinced me to do it again. If I am successful I will send you a photo.

Pot #3 is the same story. The interesting effect was also due to overlapping glaze. It is a kind of crater glaze. If the effect is too strong you get really big craters, if the glaze is too 'weak' you will get hardly any effect.

Unfortunately I have only an electric kiln and a gas raku kiln at my disposal. It would be great to have a real gas kiln, to do reduction firing and produce these lovely reduction glazes like celadons and some more interesting glazes.

Are you German or English?
Greetings from cold and snowcovered Switzerland

Carlos

kusa51

Member





Great looking pots and a website that's easy to navigate! Thanks for posting.

John Quinn

Member





Nice pots, no doubt, Carlos!
Horst

horst

Member






Similar topics
---
Permissions in this forum:
You
cannot
reply to topics in this forum