I got this pine in a group deal several years ago. When I went to pick it up it was unexpectedly in very bad condition. I went ahead with the deal because I really wanted one of the other trees included.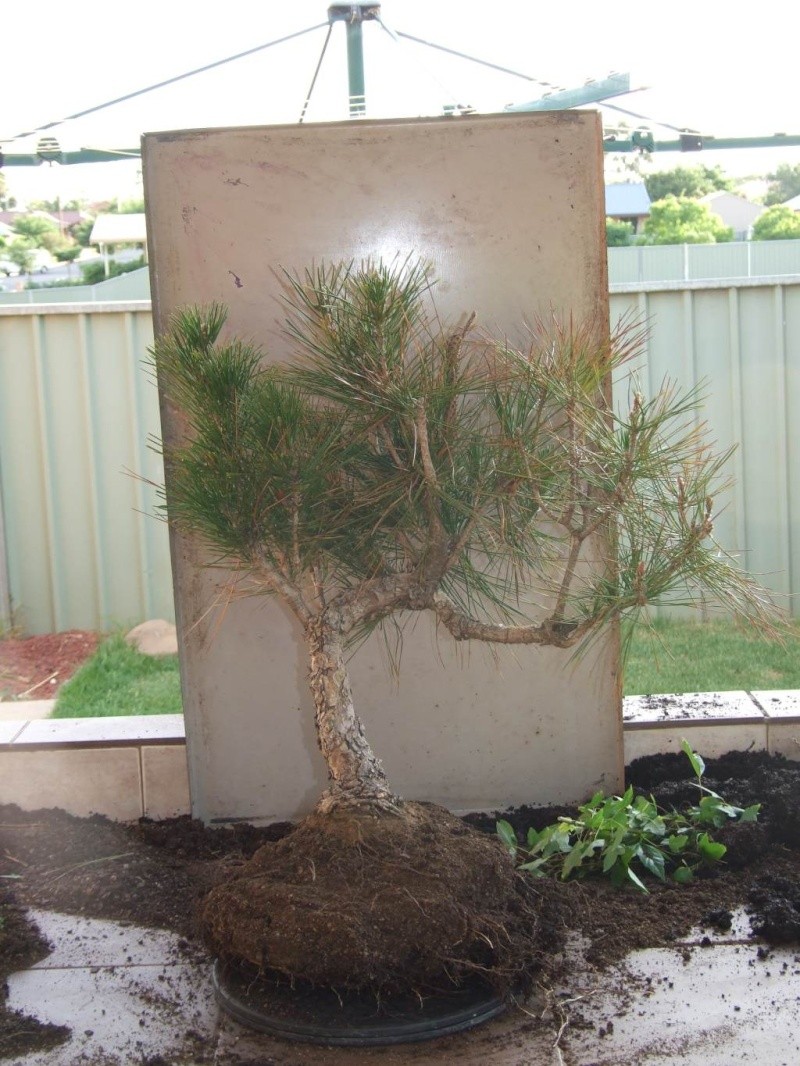 It was a long slow road back but I had the joy of putting it in it's first pot today. I had a nice natural looking stone type pot and it was a tough call but decided to go with another Pat Kennedy pot.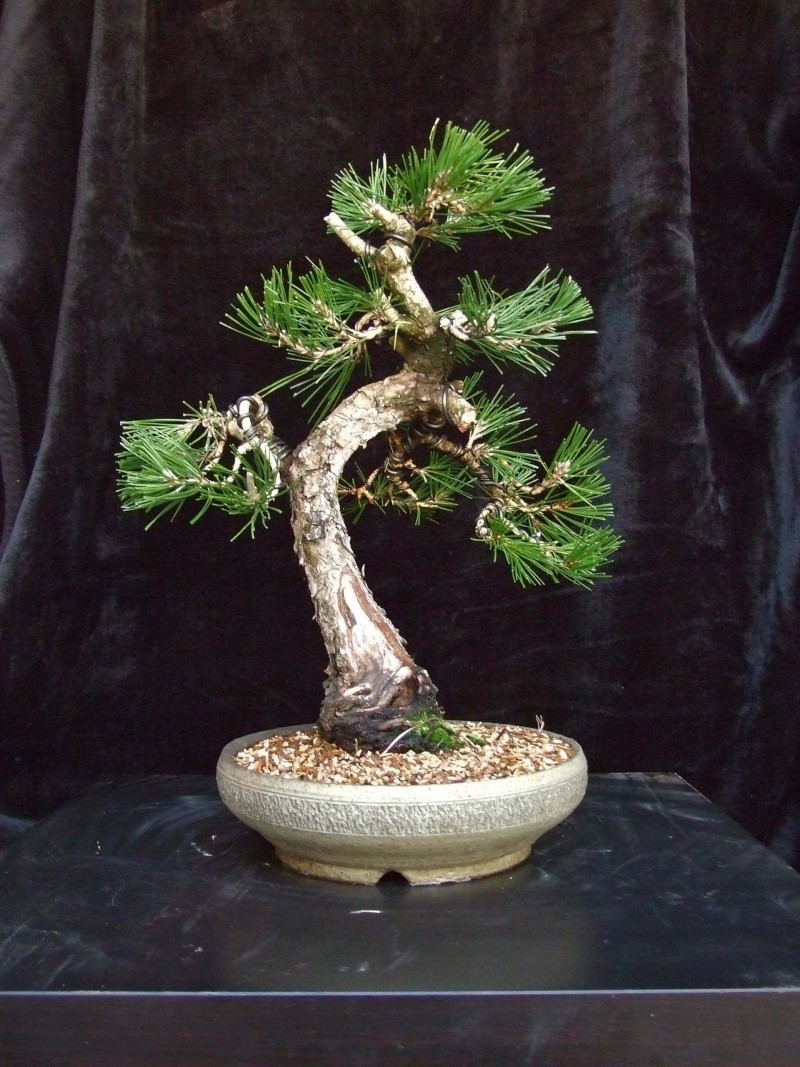 Comments welcome!
Nice job rescuing the lower branch, putting it in place and bringing the foliage close to the trunk. Can I ask the order of operations on the tree? I would guess that first thing when you got it home you put it in new soil for the health of the tree. Nearly bare rooted and put in grow box?

I am looking forward to see how this develops now that the basic styling is in place.
Thank you,
David D.

MrFancyPlants

Member





Hi David,
The previous owner had put the tree into a large pot with inappropriate soil. I knew the tree came from a reputable bonsai nursery so first off I just removed all the extra soil that had been added and kept the original root ball. Then in Spring I removed about half the soil and the next re pot removed the other half of the soil. Can't find the pictures for all that at the moment but that got me to this stage.
I then took it along to a "local" workshop for advice working on pines. We came up with a plan, instead of forcing the larger branches to back bud, we removed the larger branches and used the smaller branches to grow out.
This is how it looked after that.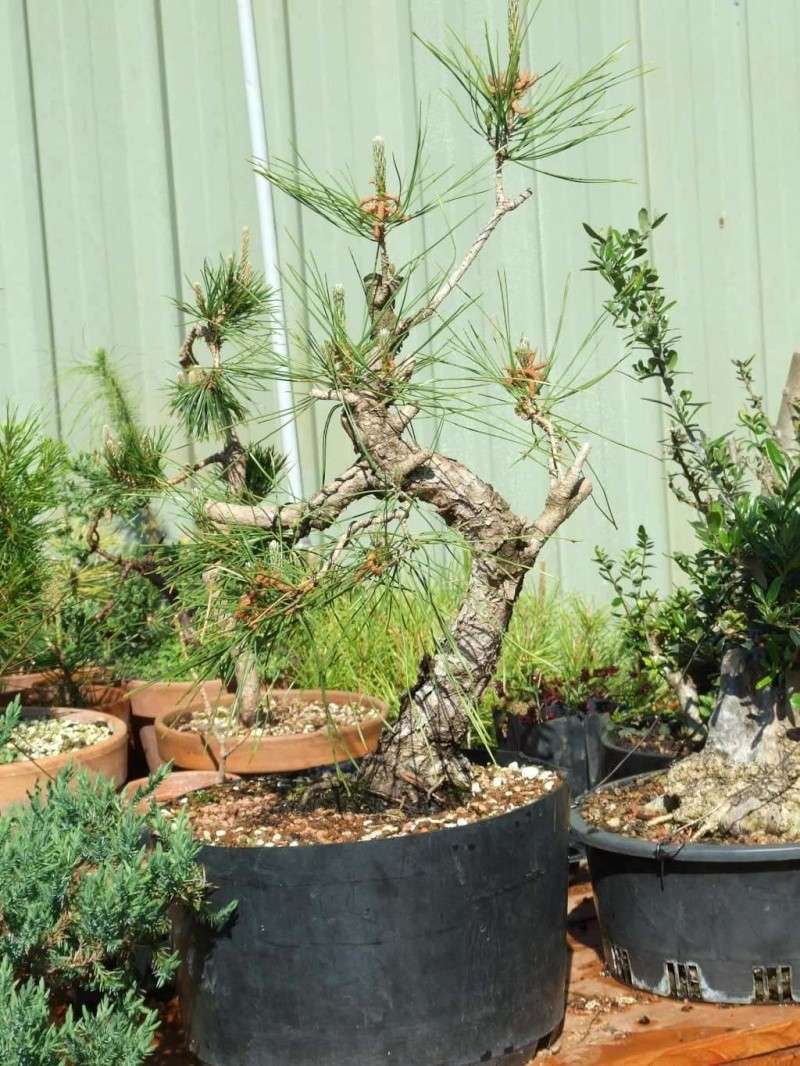 Then I followed the techniques advocated by Boon, candle cutting, needle plucking and such but I always fed it well even after candle pruning. That got me here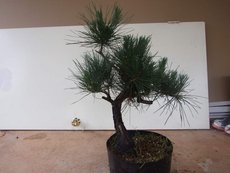 Then it was wired over Winter and recently re potted again in early spring.
hi
excelent care plan, and nice to seee the stages you followed
.........thats why I love black pines - they respond predictably and quickly to pruning and feeding - pefect patients really
cheers Marcus

marcus watts

Member





Thanks Marcus. This was my first JBP but as you may see in the picture now I have many, most started from seed. I see why they are so loved.
Thanks so much for the progression shots. It is a remarkable transformation, and I'm sure in a few more years it will be looking even better.

Thanks again,
David

MrFancyPlants

Member





Good work Brett. Its satisfying to bring old material back from poor health, well done.

Peter Woosley

Member






Similar topics
---
Permissions in this forum:
You
cannot
reply to topics in this forum