The Suiseki Study Group of Upstate New York will be having our 2nd Upstate New York Bonsai Exhibit on Saturday and Sunday, September 1-2, 2012 at the International Bonsai Arboretum in Rochester, New York. This event will take place during the Autumn 2012 Open House & Sale.
Additionally, award winning bonsai artists Harvey Carapella, Marc Arpag and I will be presenting demonstrations on both Saturday and Sunday at 11am and 2pm on advance bonsai techniques. There will also be bonsai displays as well as the masterpiece bonsai in the garden to study. Bonsai, pre-bonsai, containers, tools and supplies will also be on sale.
Fine Bonsai
, the new coffee-table book has just arrived from the printer and I'll be happy to personally autograph copies.
All events are free.
I look forward to welcoming you to our 2nd Suiseki Exhibit as well as the Open House & Sale. Additional information:
http://www.internationalbonsai.com/page/433107646
Bill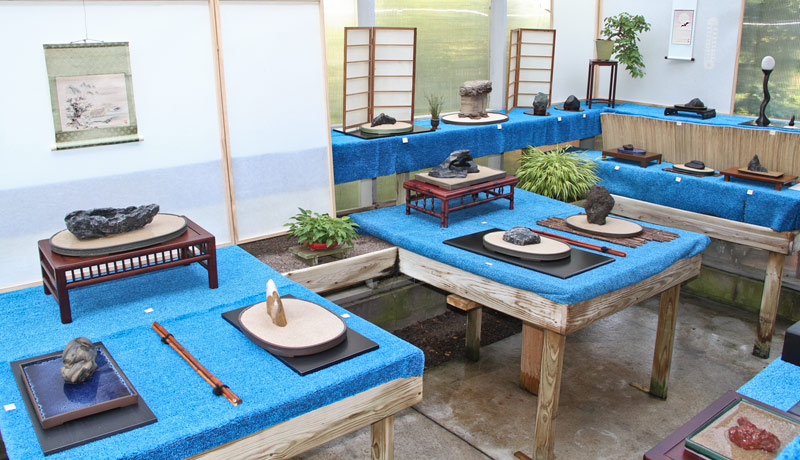 2011 SUISEKI EXHIBIT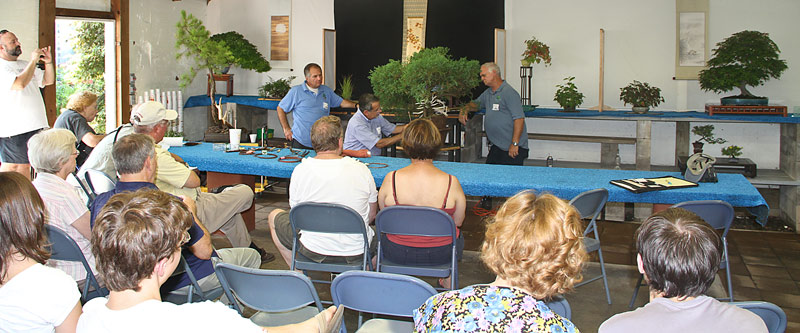 2011 DEMONSTRATION

William N. Valavanis

Member





Greetings,
We just finished staging the Suiseki Study Group of Upstate New York's 2nd Annual Exhibit and it looks great!!!
The variety of Stones is quite impressive. The country of origin, as well as location of collection range from Japan, China, California, New York and PA. There are Stones collected by our members and Stones acquired from famous Suiseki dealers with historical connections. Some Stones are quiet and mysterious while some chose to display bright beautiful stones. Guests will appreciate the the varied methods of display as well. From a Stone placed on a Jita to Sand and water and even one on moss.
The range of styles is impressive too. Near Mountain, Far Mountain, Waterfall, Dry Waterfall, Plateau, Island, Cave, Figure, Pattern, Hut, Abstract and more.
The choice of Antique Suiban and Doban to Modern American versions make for a very interesting Exhibit!
This is a great time of year to enjoy Suiseki, I do hope those with a love of Trees and Stones will join us in appreciating the Arts we love.

Best Regards,
Mark
What an amazing display last year. Im kind of upset i will only be able to attend on Sunday. I really hope people understand how amazing this event is and make every effort to attend.

Neil

Neil Jaeger

Member






---
Permissions in this forum:
You
cannot
reply to topics in this forum