I just returned home from a week in Hawaii and was able to prevail upon my friends to visit a Bonsai Nursery with me while we are on the Big Island (Hawaii) mostly to visit the volcano. I had contacted the owner by e mail through the IBC before my visit. These photos were taken by another member of our group but I downloaded her photos first. I might have more from my own files later.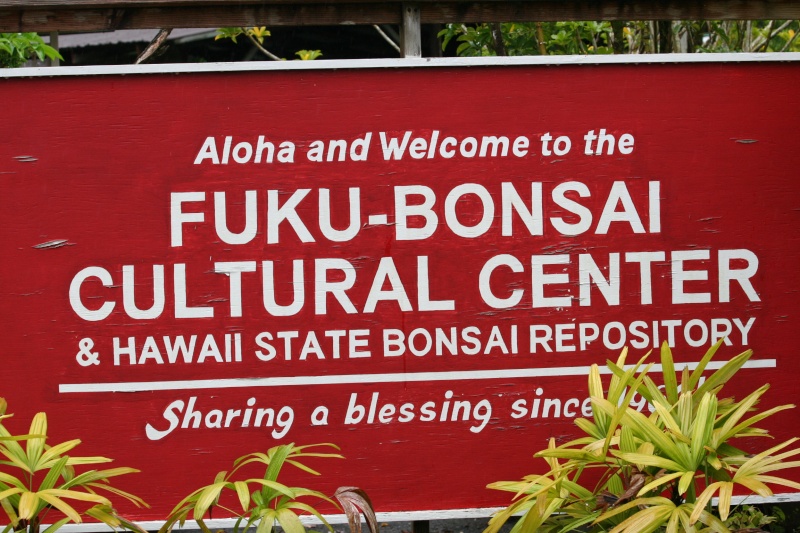 That is me on the right. We got up at 3 AM that morning to fly from Oahu to Hawaii and this was about 9:30 AM. I think I look tired already but I had a good breakfast at a diner called Ken's in Hilo. The item was called Keike Moco, a popular Hawaiian dish that starts with a scoop of rice, topped with gravy, then a hamburger patty, topped with an egg. The Keike Moco has only one scoop of rice and one egg, the Loco Moco has two scoops of rice and two eggs. (I was on vacation and didn't worry about calories or etc.)

Billy M. Rhodes

Member





Love to see more pics of the fuku umbrella trees if poosible.

CraftyTanuki

Member





More. I visited David Fukumoto at his place and he does tend to specialize in Schefflera. He has one with fairly large unique leaves, I think he said it was called "Oak Leaf" but came from Indonesia.
Ficus, I think retusa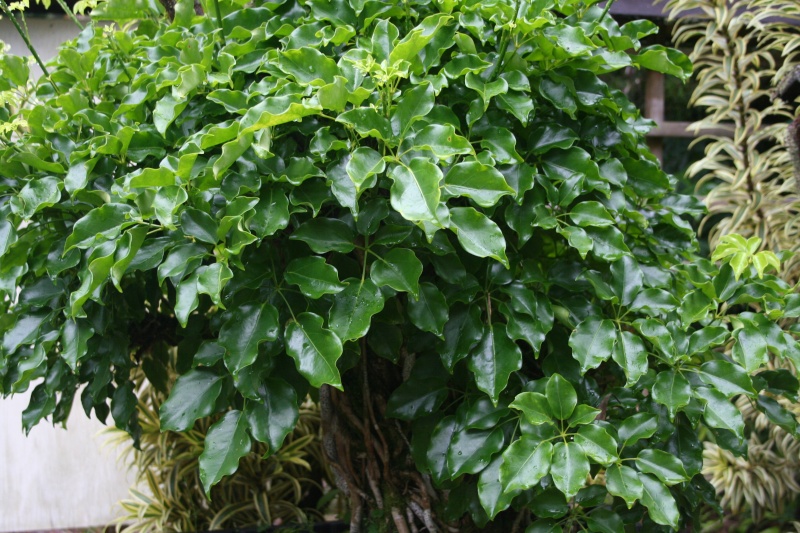 This is the Oak Leaf Schefflera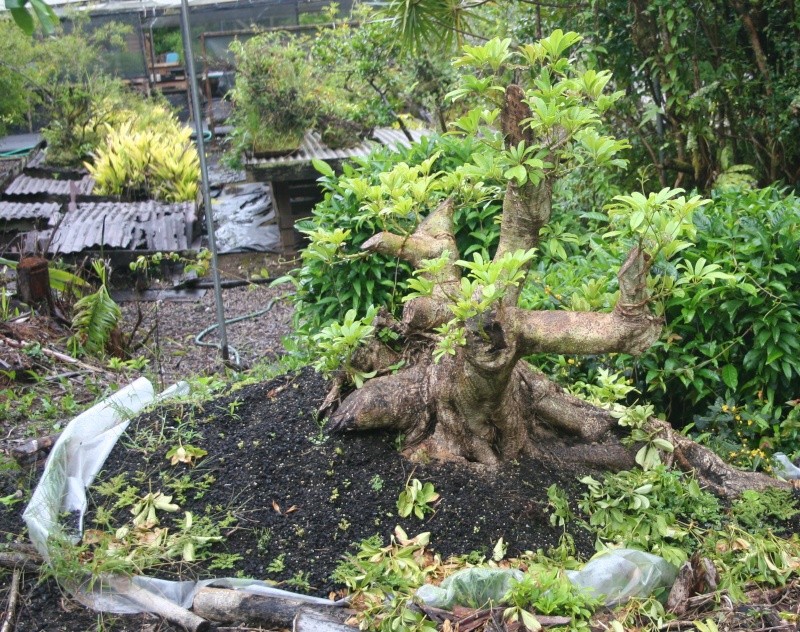 This is a large Schefflera planted on a large plastic sheet to develop a wide, shallow root system.
Sorry, a repeat.
I call this a Mistletoe Fig, I am not sure of the scientific name.
Anther large Schefflera with lots of aerial roots.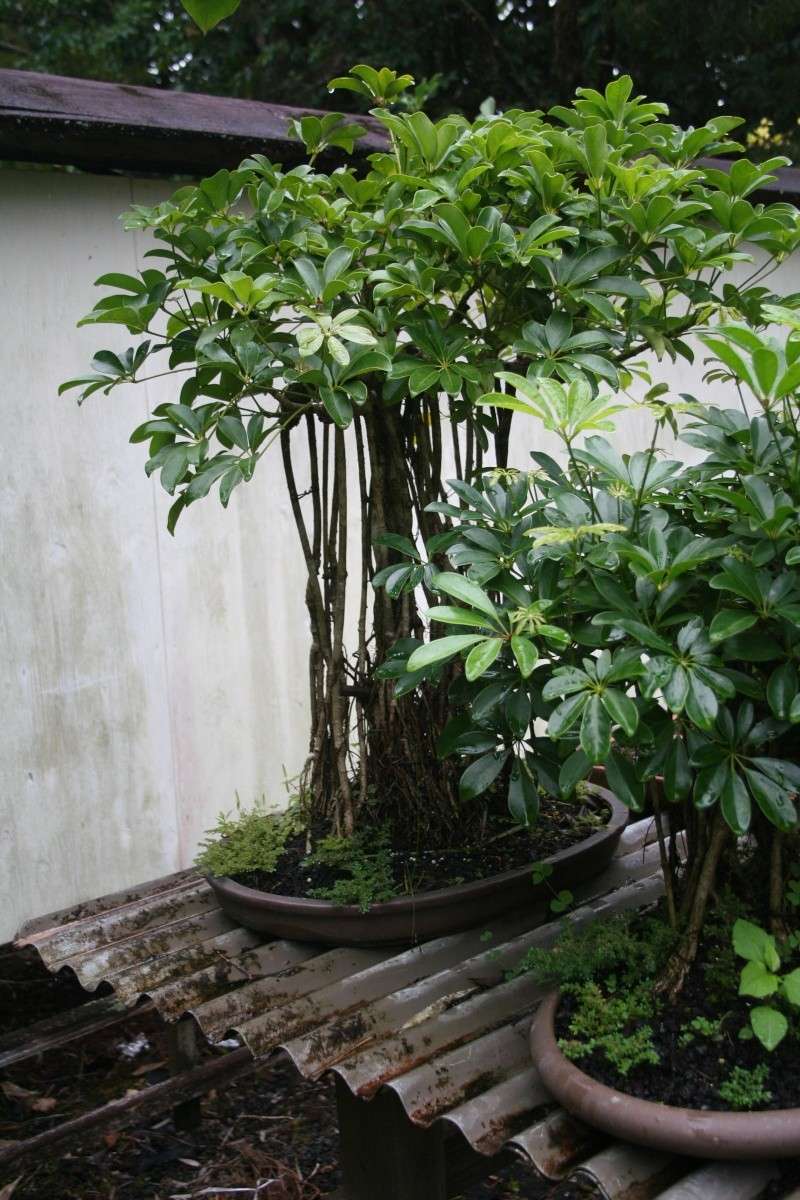 This is a Schefflera with lots of exposed roots. These are not aerial roots.

Billy M. Rhodes

Member






Similar topics
---
Permissions in this forum:
You
cannot
reply to topics in this forum