Here some photo's from the Noelanders Trophy X2009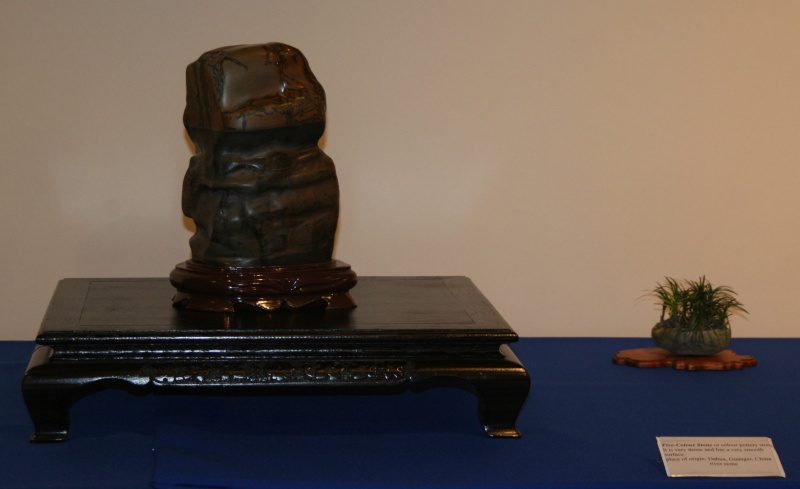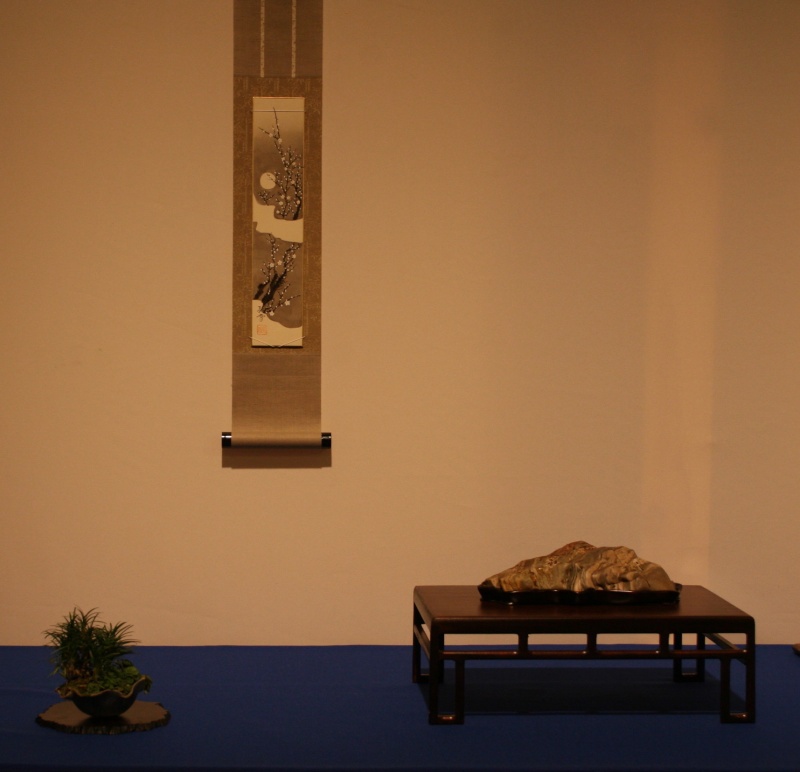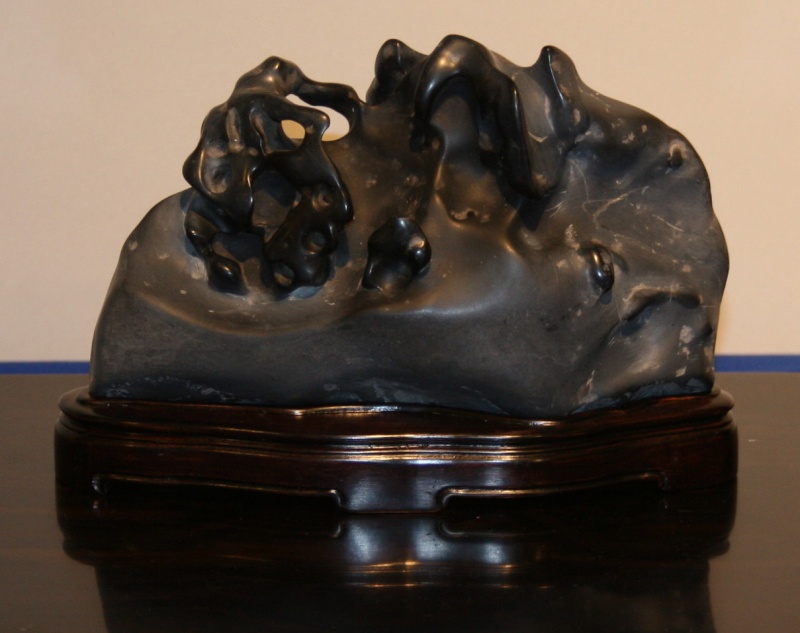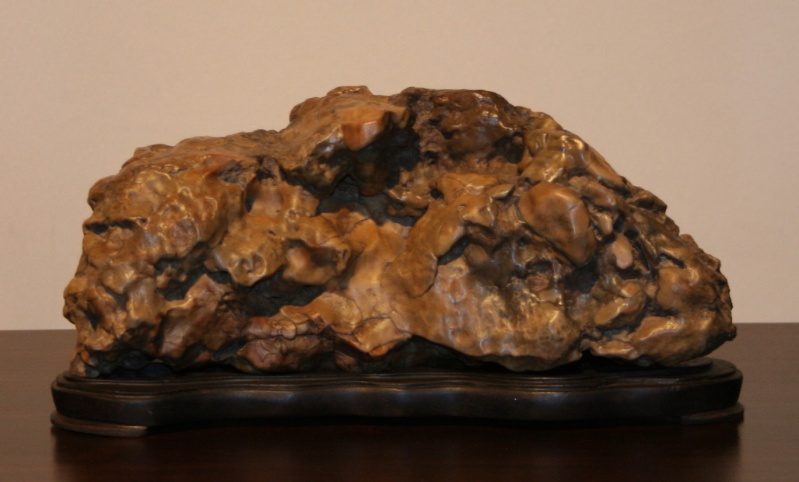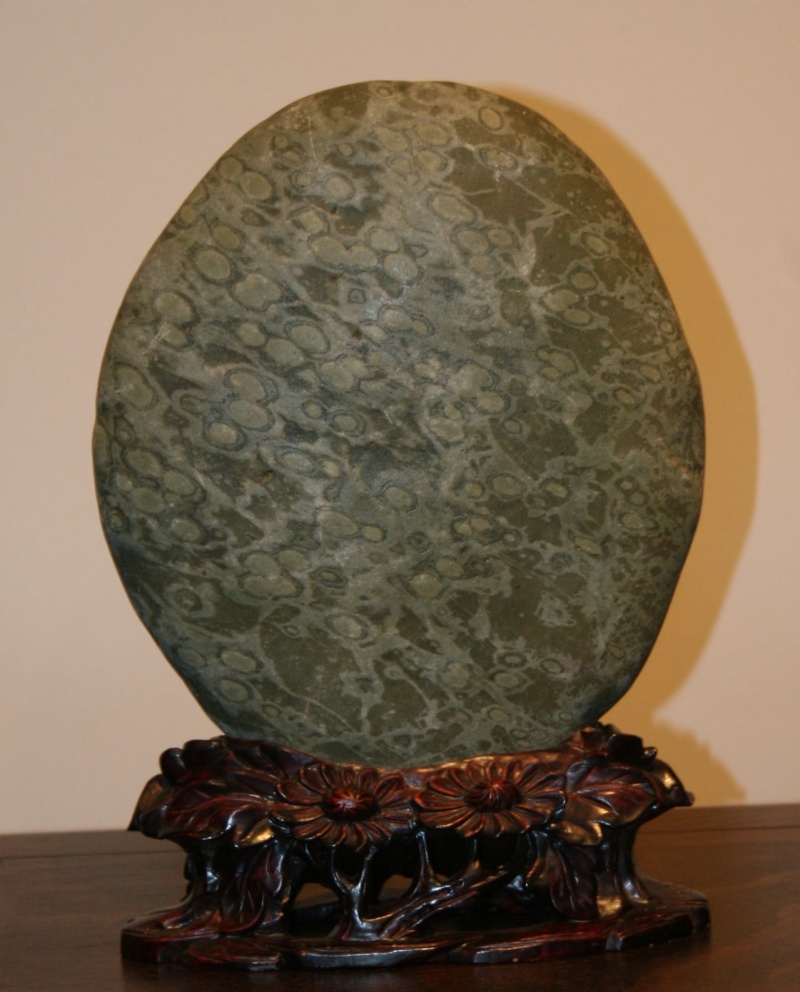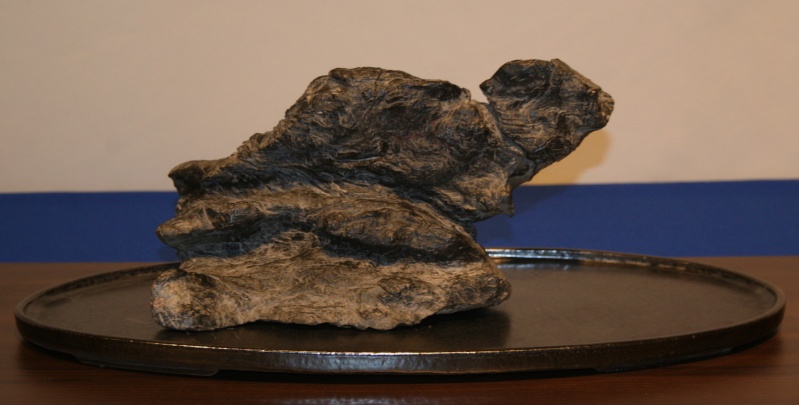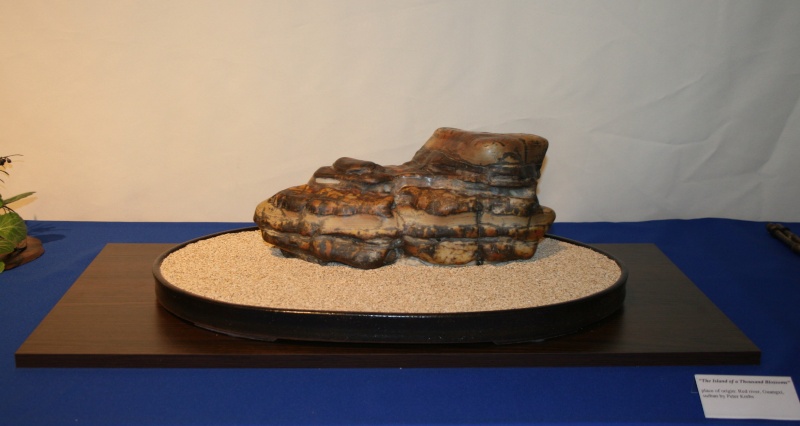 Ed van der Reek

Member





Dear Ed,

Thanks for your kind sharing. It should be a great trophy. I like numbers 1,2 and 4 best. The mountain stone in photo 2 is really a wonder!
The mountain stone in the last photo is also well arranged in a tray with sand. This stone looks similar to the jasper stones from Inner Mongol.

Best regards,

Vung
Hi Ed... These are great stones. Thanks for your generous sharing.
I'm not among those who think Keido necessarily transfers to exhibit display. Sudo was translated as agreeing to that in Pennsylvania, but I heard exactly the opposite when posing the question in Japan. Additionally, Fumiyuki Kobayashi (a Keido master) noted when visiting the National Bonsai & Penjing Museum that display is arranged in shohin exhibits (specificly in reference to a question on the
Gafuten
) has nothing to do with Keido's intimate display arrangement. His actual comment was a bit less neutral in regard to shohin exhibitions... :-).
Still, I was surprised when Mr. Morimae pointed out to friends in 2004 that companion plants should only be displayed with stones as the principal object of a display when in suiban. Morimae was an apprentice at
Chikufuen
(Mr. Sudo's studio-garden) for many years. The pairing of companion plants with stones only presented in trays on stands with tops higher than one blossom (Mr. Benz's insightdful comment in his text
Bonsai, Suiseki & Kusamono
) is often followed. Companion plants are simply avoided in many exhibits though were common in intimate Keido exhibits by Katayama.
I don't find companion plants too distracting & would be speculating on the informality & natural feeling of suiban and companion plants compared to more formal daiza display. Accent plants (larger & not related to the adjoining suiseki) are placed in corners of the Meiji Shrine's outdoor section of
Meihinten
display. They fill awkward space & perhaps arrest the eye from displayed stones and bonsai. The 2004 Meihinten was primarily mounted by Mr Morimae & his staff and approved by Matsuura. Companion plants were most often paired with stones in suiban & often were not paired with stones in daiza. There were enough exceptions to invalidate the practice as guidance, however.
One exception was bizarre in the exhibit. Unexpected choices may occasionally be made to take us out of the lethargy of relying on technical guidance. It encourages looking at the view rather than parsing details about the arrangement or some other detail "about" the exhibit separate from the immediate experience of seeing/sensing. (Please excuse the bags in the foreground; when viewing such distractions aren't obvious, but they should be clipped in photos.):
Another area between two posts might appear to pair a full-sized bonsai & suiseki:

Chris Cochrane

Member






Similar topics
---
Permissions in this forum:
You
cannot
reply to topics in this forum