The other day when I aquired two nice elms, the owner of the nursery threw in another plant. He was unsure of what it is as am I. It has beautiful orange flowers on it and very green leaves that are almost plastic/waxy in appearance. If you have any idea it would help me, and do they make good bonsai? Any upkeep tips would be greatly appreciated!
This is the base of the trunk (sorry for poor pictures)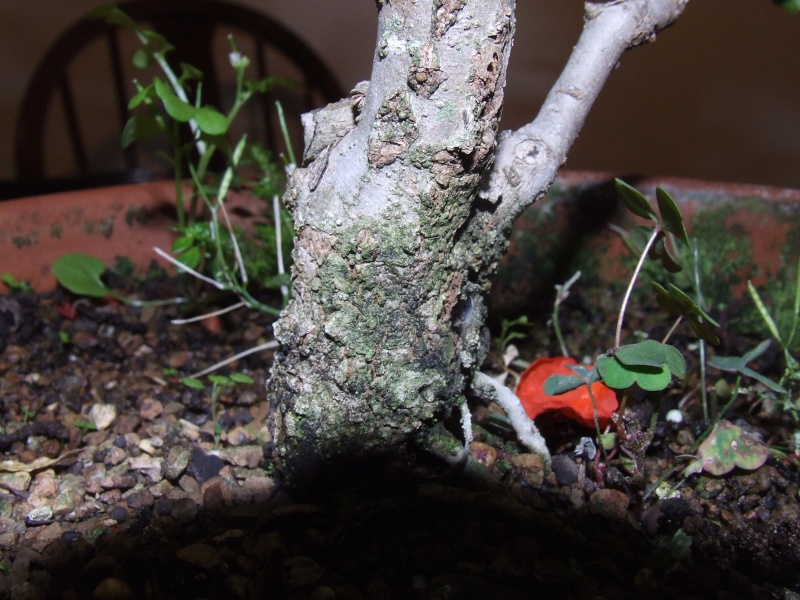 This is another trunk picture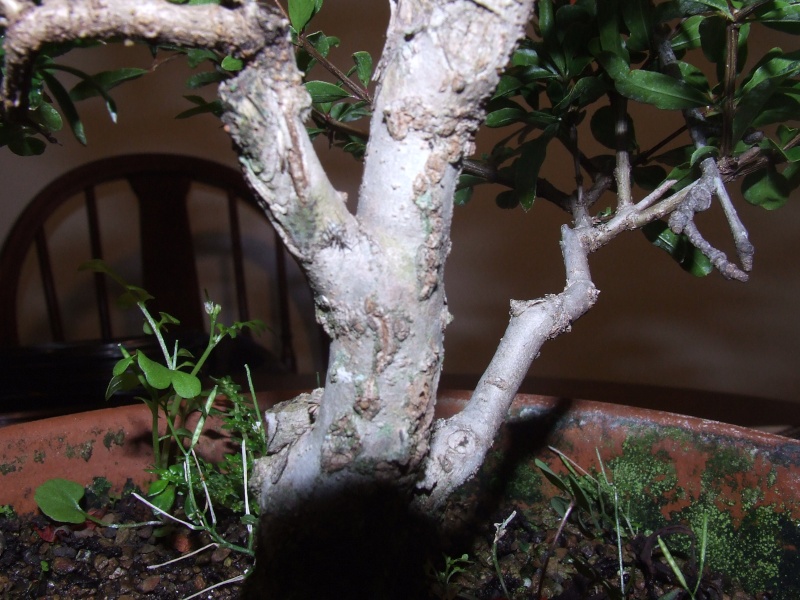 This is a poor picture of a leaf

And this is the flower, very pretty
Thanks in advance!
Kurt

kmeng

Member






coh

Member





If the flowers are bright red-orange, it is dwarf pomegranate (US spelling), Punica granatum 'Nana.' If the flowers are pastel color, it is Punica granatum 'Nana Peach Princess.'
It is an indoor tree in the North, outdoors in summer. I can't tell you how to grow it, as I have killed all of mine. Probably grows like a weed in Florida.
Iris
Last edited by bonsaisr on Fri Apr 27, 2012 4:44 pm; edited 1 time in total (Reason for editing : Add another comment.)

bonsaisr

Member





The ID is correct, it does OK in Florida but it doesn't, for me, doesn't seem to make as good a bonsai subject as one might expect. It is prome to die back.

Billy M. Rhodes

Member





Billy and Iris are correct

Likes to have a cool dormancy (more like a rest period) somewhat salt intolerant, prone to Zn deficiency early in the season and cercospora fungi. I have one and I'm not sure I would buy another. Maybe that says it all right there.
-Jay

drgonzo

Member





Iris is right! It is pomegranate. I have 3 of same sp. (dwarf)
But I think that the reason for that orange color is flashlight of cam.
It does not like to stay under shadow for long, does not like strong winds, frozen climates...
The disadvantage of it is that you cannot thicken the trunk more than a thickness of a finger especially if it is in a pot.
Therefore, it is best for shohin or small-sized literati.

Sakaki

Member






---
Permissions in this forum:
You
cannot
reply to topics in this forum