The 29th Annual Mid-Atlantic Bonsai Spring Festival is being held on April 20-22 in Hershey, Pennsylvania. Jim Gillespie once again organized the Professional Invitation Exhibit and it was well organized and presented in a private room. There were 16 bonsai on display.
Enjoy the photos, some of the finest on the East Coast. You are also invited to the 3rd US National Bonsai Exhibition on June 9-10, 2012 in Rochester, New York if you want to see over 200 of the finest bonsai in the United States.
Bill
Trident Maple- Julian Adams, Lynchburg, VA
Japanese Maple- James Doyle, Harrisburg, PA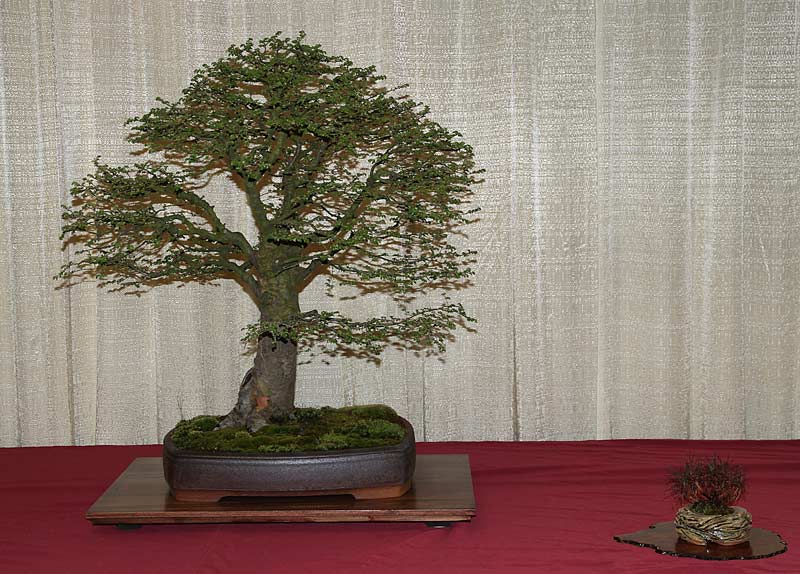 Chinese Elm- Ron Lang, Reedsville, PA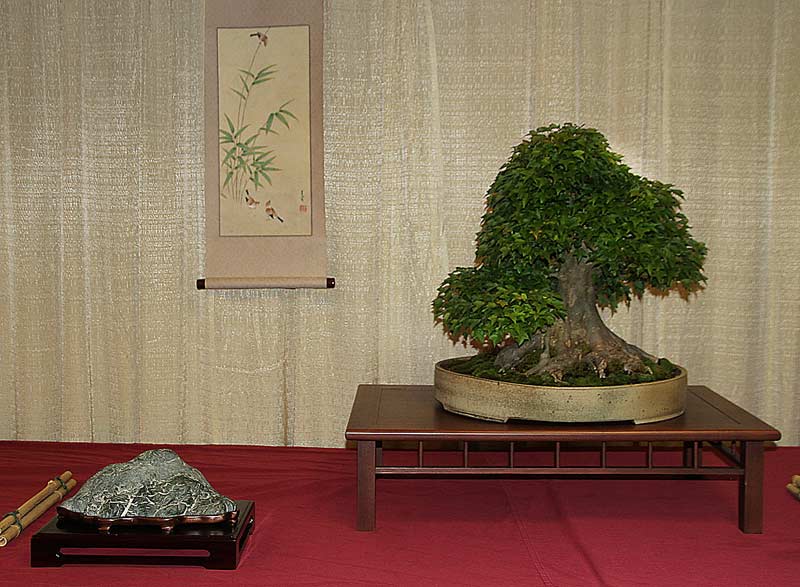 Roger Lehman, Lancaster, PA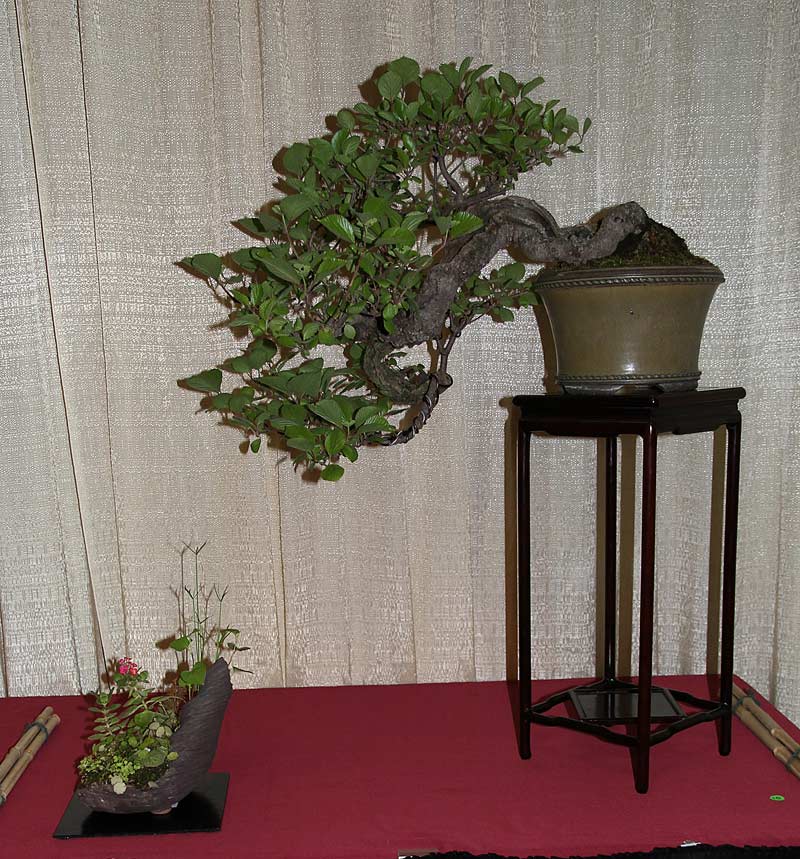 Viburnum- Robert Mahler, East Greenville, PA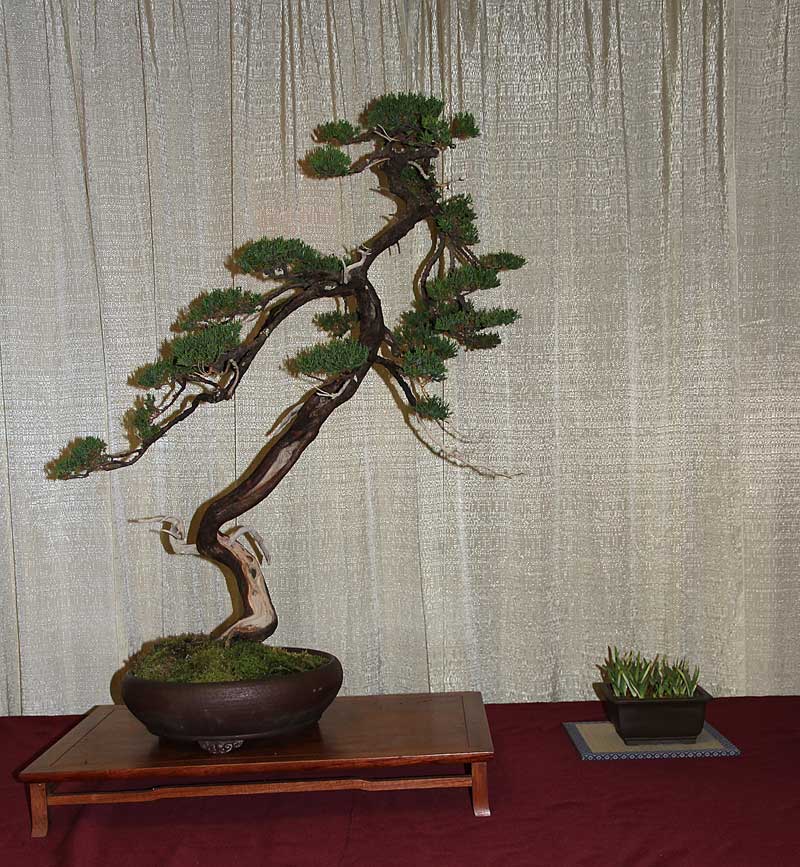 Dwarf Japanese Garden Juniper- Howard McNeal, Honeybrook, PA
Meyer Singleseed Juniper- Frank Mihalic, Chardon, OH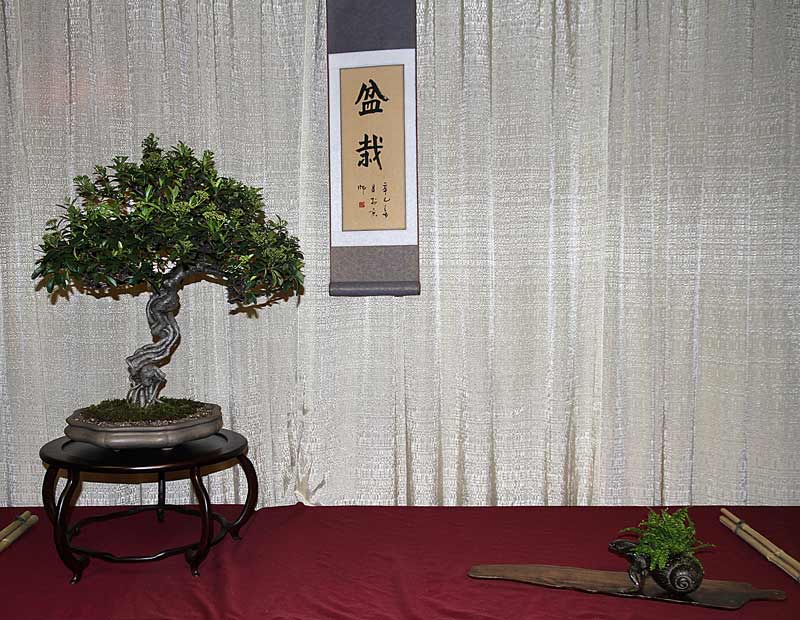 Firethorn- Pauline Muth, West Charlton, NY

William N. Valavanis

Member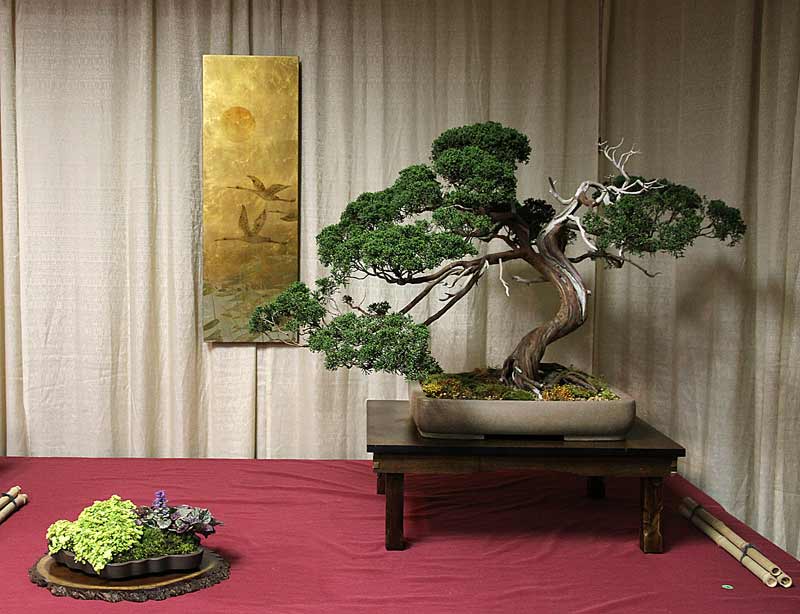 Sargent Juniper- Saeko Oshiro, Stamford, CT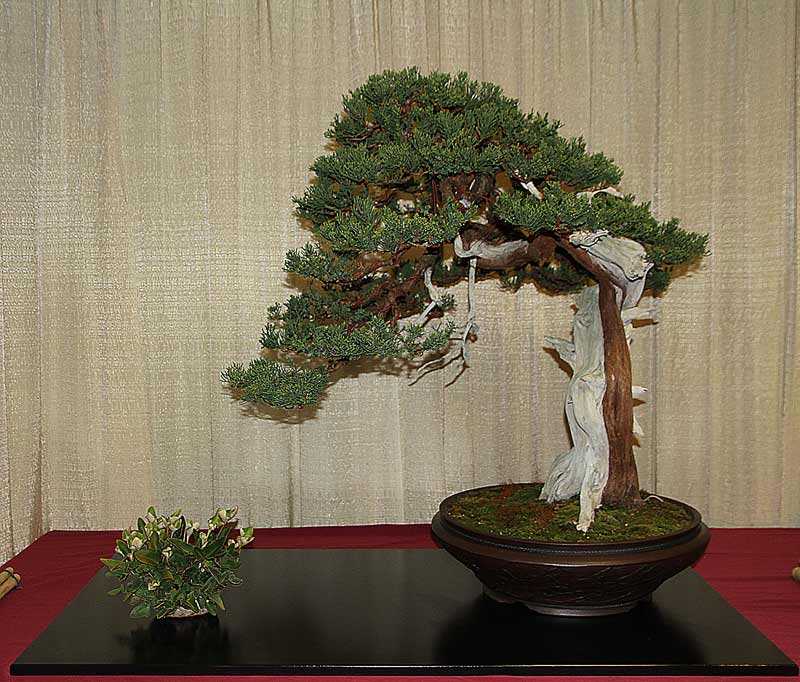 San Jose Juniper, Douglas Paul, Kennett Square, PA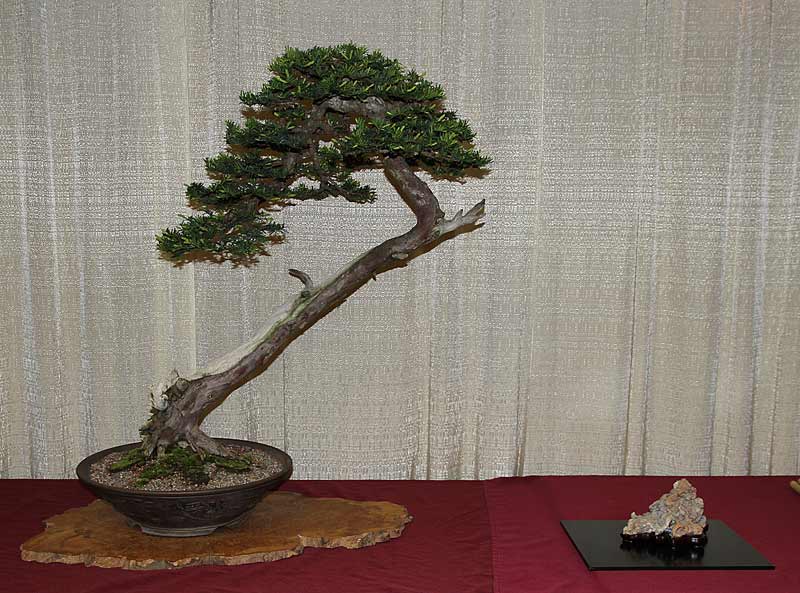 English Yew, Sara Rayner, Red Wing, MN
Trident Maple- Chase Rosade, New Hope, PA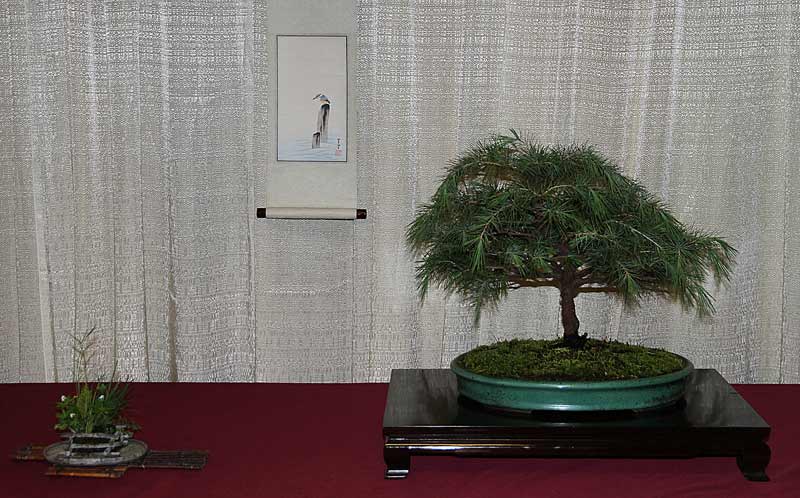 Himalayan Cedar- Solita Rosade, New Hope, PA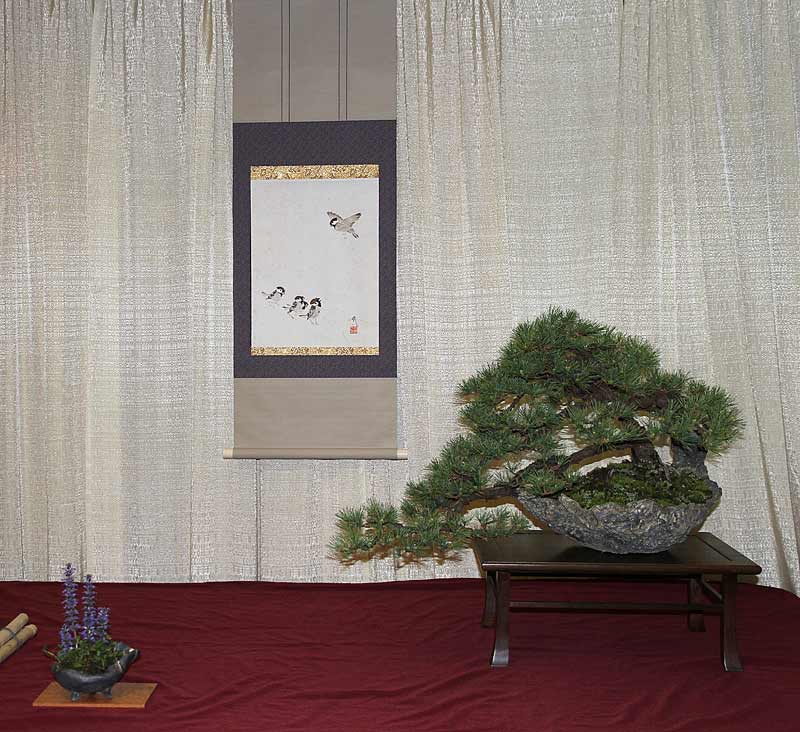 Wart-bark Japanese Five-needle Pine, Martin Schmalenberg, Stillwater, NJ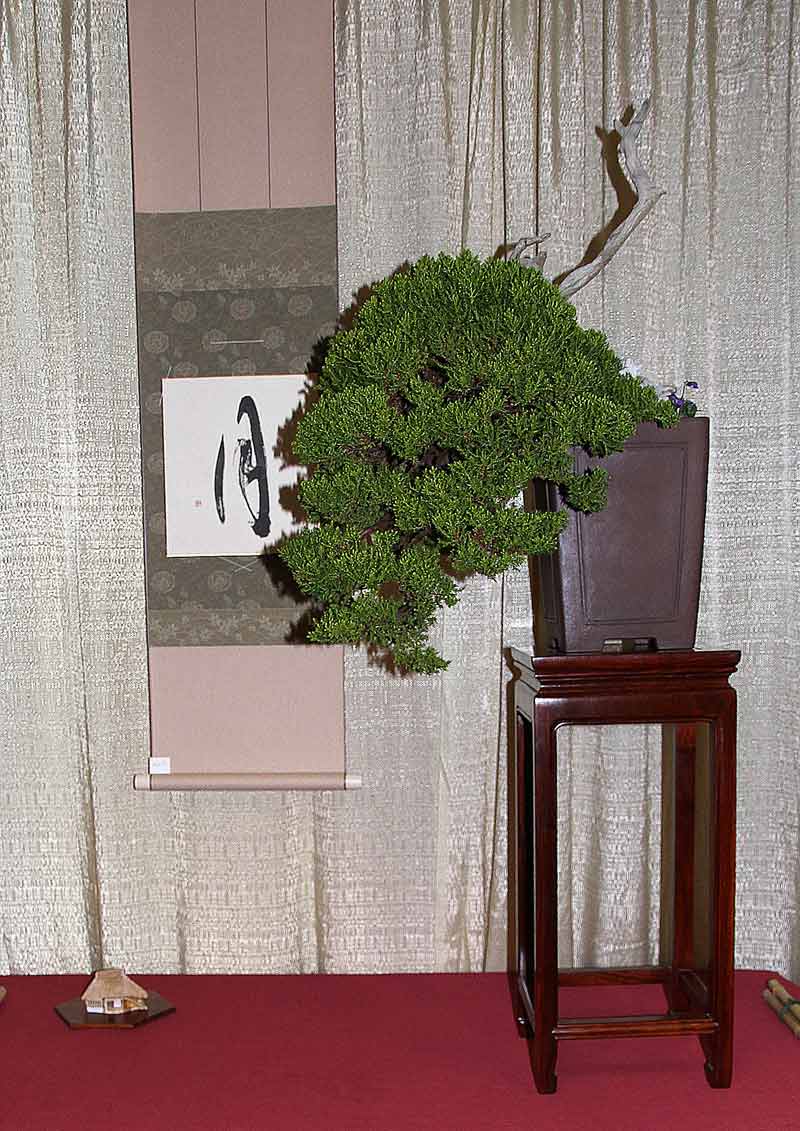 Dwarf Japanese Garden Juniper- Sean Smith, Marysville, PA
American Larch- William N. Valavanis, Rochester, NY

William N. Valavanis

Member





Some great trees, Bill. Thanks for posting them.
_________________
Jim Lewis - lewisjk@windstream.net - Western NC - People, when Columbus discovered this country, it was plumb full of nuts and berries. And I'm right here to tell you the berries are just about all gone. Uncle Dave Macon, old-time country musician

JimLewis

Member





Lovely trees Bill. Thank you for posting these. I especially like seeing the various scrolls and stands!

Todd Ellis

Member





sargeant juniper i like best by saeko oshiro! awesome trees



Love that Viburnum!! Nice to see something different.

Russell Coker

Member





Thanks Bill,

The Larch raft is quite nice. The blue pot is an interesting choice but I really love that stand underneath it. Is that USA made or imported?

Doug Paul's San Jose also caught my eye. Very well done.

I'd agree nice trees from the northeast!




Rob Kempinski

Member





Wow...stunning trees.

Please forgive my Impertinence in advance, but are any of these trees available for purchase? I really love the San Jose juniper.

rck89

Member






---
Permissions in this forum:
You
cannot
reply to topics in this forum