Known as Whitebark pine. anyone here ever hear of it or have knowledge?

It was planted in the ground from seed 20 year ago by the owner and was discovered by me yesterday. 11 inches tall and a trunk diameter of an inch and a quarter.

I talked the owner out of it, dug and repotted it yesterday in equal parts of akadama, kiryu and pummace.

It's a cascade mountain range tree that according to the books is a sub alpine tree that generally resides at 6500
feet. i was quite smittened by it.

hopeful someone may have some hands on knowledge to share.

dick benbow

Member





here's a pic of what it looks like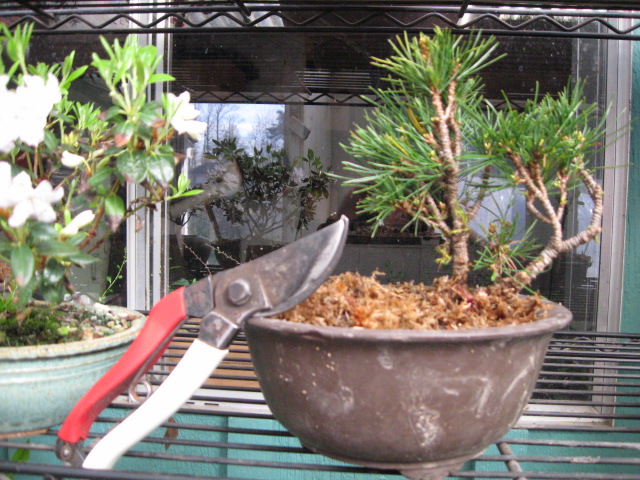 dick benbow

Member





I talked to my bonsai sensei about this pine today. he knew of it but had no experience or knew of anyone who had used it for bonsai. Kinda weird experience NOT following in someone else's footsteps....Oh well, someone had to do it right?


dick benbow

Member






---
Permissions in this forum:
You
cannot
reply to topics in this forum