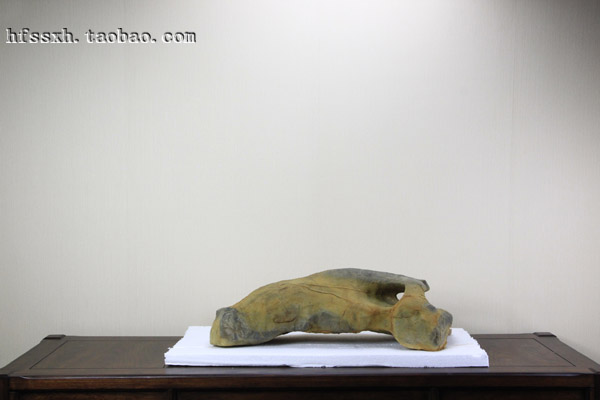 1 Select a block is 60 cm long and 20 cm color Lingbi stone circle.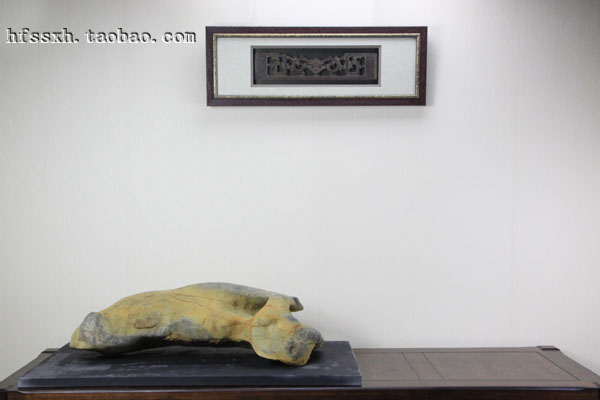 2 rear hang out a old flower plate plaque, horizontal alignment, and Lingbi stone placed correspondence, also increased Shi Pin's old. Lingbi stone placed inkstones liner, prominent Lingbi stone.
3 right on red flowers and small pieces of several frame, bonsai revived.
4 on the right side of the height adjustment, with the display of the level difference. View results meet all. A plaque, a bonsai, under the Lingbi stone, level distribution.
Enhance the quality of ornamental stone, stone products stone instruments -- experts to exchange learning 13866195959 http: / / hfssxh.taobao.com

bhswjww

Member





Dear Wang Jun


the last picture shows a very nice arrangment thanks for sharing with us
regards
Attila

attila

Member





Sorry
But I dont like any of theese display at all....
The first picture show a lovely lingbi...this one would i place in a a pale, maybe blue suiban, on a large simple stand.
The woodcarwing are OK ower the suiban.
But to place the stone on a jitta, and a accentplant in the same hight is no good, it would have had to be placed direct on the table, as the jitta is low..the stone is the mainelement, and should be placed higher. Colour of the pot is OK, but too big , the plant boring.
On the last picture has the accentplant become the main element...no good.
Funny sort of contest

Kind regards Yvonne
Hello WANG JUN ,
The arrangement in a photo No 3 , is very nice for me .
Thank you your POST .
Sincerely ,
Hưng - Trần .
Clever W J
different approach and very interesting,
to see possibilities for displaying in your style.
Best color LingBi I have ever seen,
and with a hole to add even more drama!
your colors work well together over all I think.
can you tell us a little more about the carving .

Last edited by stonener on Fri Mar 09, 2012 8:17 am; edited 2 times in total (Reason for editing : add more)
Thank you to watch.What a wonderful world, how small we are close in Ling Bidan.
This stone is a species of LINGBI STONE, name called color LINGBINSTONE, and the surface will usually use oxalic acid cleaning, it will be smooth and colorful surface, the stone is not dealt with. STONE piece LINGBI relatively good quality, with a big hole, and colorful surface, 60 cm long. STONE showing elegant and agile feel, this is the essence of the Chinese Taoist school,
[img]
[/img]

bhswjww

Member






---
Permissions in this forum:
You
cannot
reply to topics in this forum