Hi IBC.
I found a good rock....
Dig 1 to 2 inches into it...
Wash the rock...
Drill a hole...
Get a tree (Vitex "mouse" hehehe) planted in a wrong pot from my garden...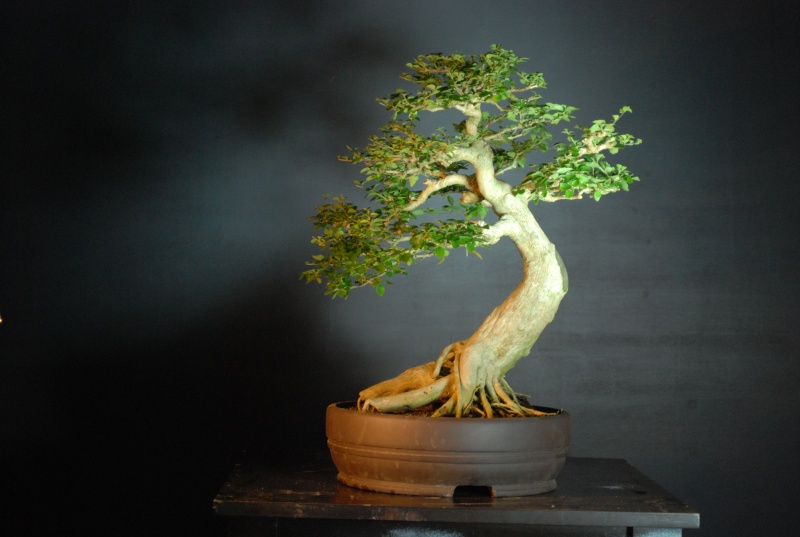 Planted the "mouse"...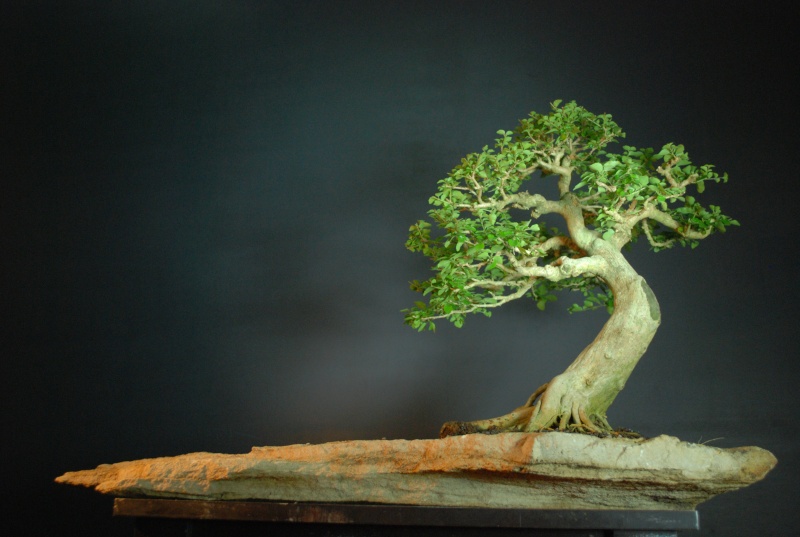 Now I got a "Mouse" on the rock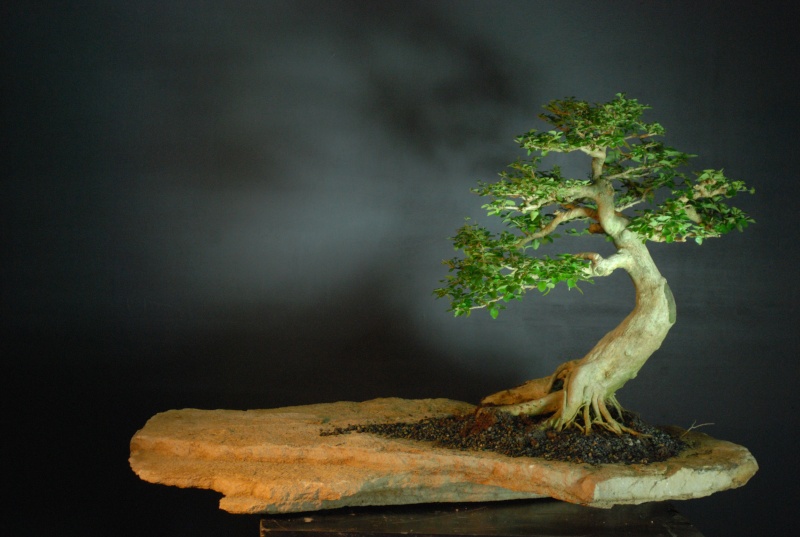 How was it? If not good I have Vitex "bedbug"---- "bedbug" on the rock bed...

regards,
jun

( not mouse emoticon...pig will do)

abcd

Member





Hi ABCDE.
This specie can live in a very small amount of soil, almost like a ficus. I have the same specie of this tree living totally without a soil. planted on top of a rock...
post it later for you.
Too long, yup...in fact it is still too short for my objective design just can't find any bigger rock for now, if I found one I'll placed the tree there. but not too thick, the thickest part is just 3 inches,,, one and one half man lift easily.
Thanks though.
regards,
jun

Hi Jun
I love the composition, especially the use of negitive space. I think when you get it mossed in it will combine the two elements.

Mitch
abcd wrote:hello, to have more volume and a smaller weight, you could have completely cut the stone and make a hole, then paste below a bottom stratified glass resin

The stone is too long and too thick , look to the photographie.[img]

[/img]
Hi.
Didn't notice the Photo editing you did until I opened up the thread again...my apology. this time I got what you meant by the slab thickness and length. That looks good, thanks again. The left side edge looks better, but I would still prefer it on a longer slab with your tip design of the slab added to it.
regards,
jun

Thanks Mitch.
I was thinking of using sand with color the same as the tree trunk and the rock coloration, to have a more surrealistic effect, and thin out the foliage pad more.
regards,
jun

JUN,, This one looks good also!! i just can,t see how you plant these trees in so little soil.. i wish we could get these trees here.. just 1 or 2 to have and they would do good... good job take care john
Thanks John.
lot of tropical species can live in a very little soil. actually if you would look at bonsai, water and fertilizer is just what the tree needs (from the soil), soil/sand and other mediums are just basically tools in holding nutrients (fertilizer) and water for a while, and logically it can be removed if you could find a way to water and feed the particular specie sufficient of its needs.. but in the wild trees needs the soil to take foothold and source of nutrients and that is basically it.
regards,
jun


---
Permissions in this forum:
You
cannot
reply to topics in this forum