This is the second Ficus as requested. I finally got it into a pot this morning. I would like to grow this as a multi-trunk but there is still much work to be done. As some of the upper shoots grow out I will begin to wire them to open up the canopy. One of the biggest flaws that I notice with this tree is the lack of taper in the main trunk.
Comments and suggestions are most welcome.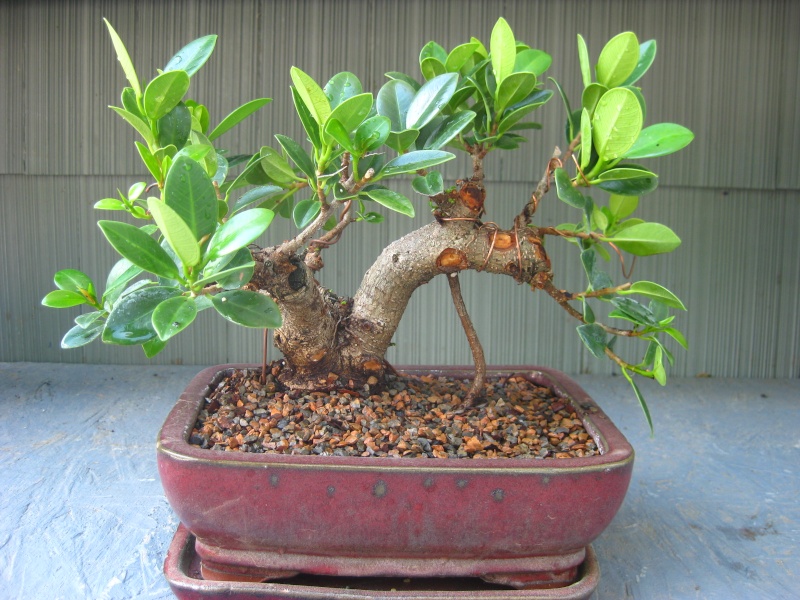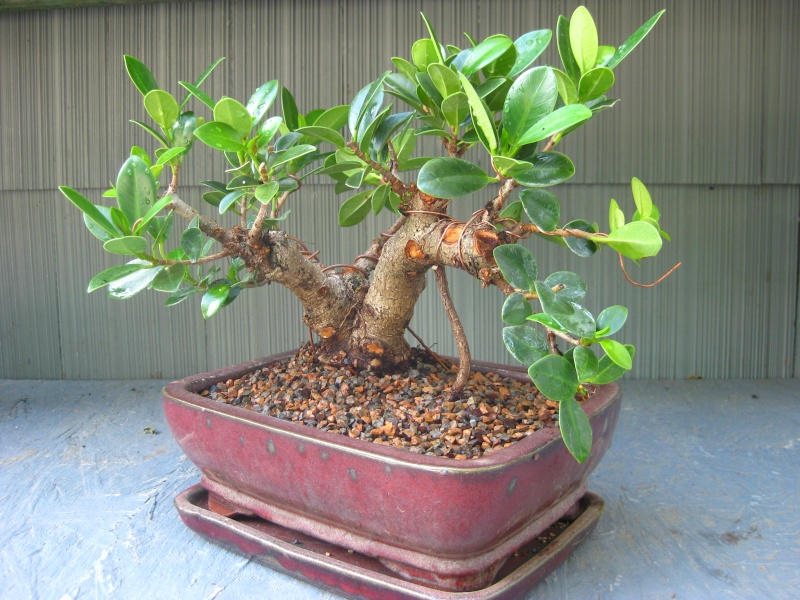 Cullen Wegman

Member





Hai Cullen,
I would have cut off the branch on the right side>
This becouse of the big curve that it is making on the right side. And in the future it would be a problem.
Make a small bonsai of it with the tree on the left side.
That is my opion in the first place.
I would like to hear more options.

Regards
Rakesh
I think I agree with Rakesh. The trunk on the right could be removed and probably rooted to make a new tree.

This is right branch/trunk is also a good place to see the negative effects of an aerial root, that root can be at least partly blamed for the lack of taper on that side.

Billy M. Rhodes

Member





CULLEN,,,I know you get tired of hearing this but I to think the big right branch should go....it will make a sweet little tree!!! in the first picture there is a branch in the middle that could be a new apex...just a thought...take care john
Cullen if you decide good where and how to cut off the right branch you ill have a small bonsai with a very good base.
Then you can think about the branches and the future of the tree.

Regards
Rakesh
I have only ever had one successful attempt at rooting anything but I am not against removing the right trunk. I would like to leave its base in order to grow a new one in that place however.

If I do try to root the right side, should I use any kind of rooting hormone? I have some dry rooting hormone but I have never had any success with it.

Cullen Wegman

Member





Cullen you can use rooting hormome. The best way you use id is to put some of these hormone poder in water and after cutting of the right side
put in also in the water with the hormone rooting.Leve it for a half hou and then plant your cutting.
After planting do not put in in full sun.
And do not grow another one in he same place.
You have a nice mame with a good trunk.

Regards
Rakesh

---
Permissions in this forum:
You
cannot
reply to topics in this forum