The joy of urban yamadori brought me to a small patch of 6 Concord Grape Vines planted in the 1940s when the house was first built. Now the house is dilapidated and the property recently flooded, killing 3 of the vines. With permission, in February of 2009 I attempted to bring one home. As is the case with grape vines, the roots extended about 15 feet, but there were some feeder roots near the trunk. I severed the roots and tried putting it in the ground near my house, surrounded by good, nutrient rich soil. Unfortunately (and most likely due to the season), that attempt failed. This is attempt #2:
I made initial cuts in December 2010 (unfortunately, I can only get to this location twice a year). The branch on the right of the photo didn't survive the winter.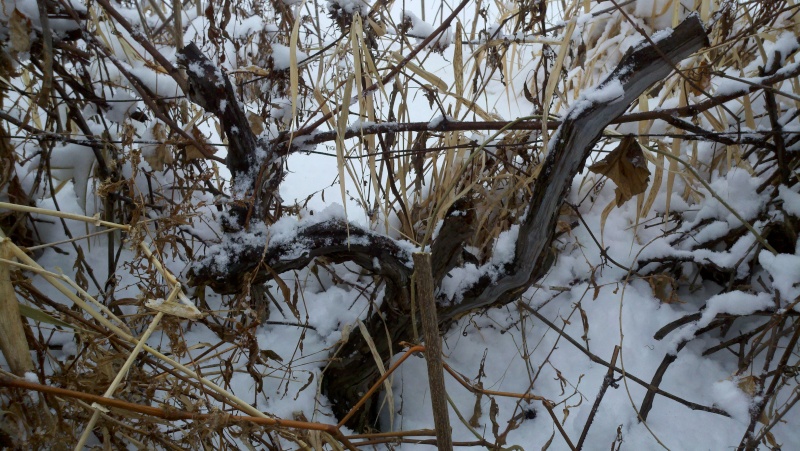 As you can see, there was one root extending about 15 feet sideways, with no feeder roots near the trunk.

So I placed it in a pot where I could keep a close eye. I sprayed 2-3 times a day but the foliage died off.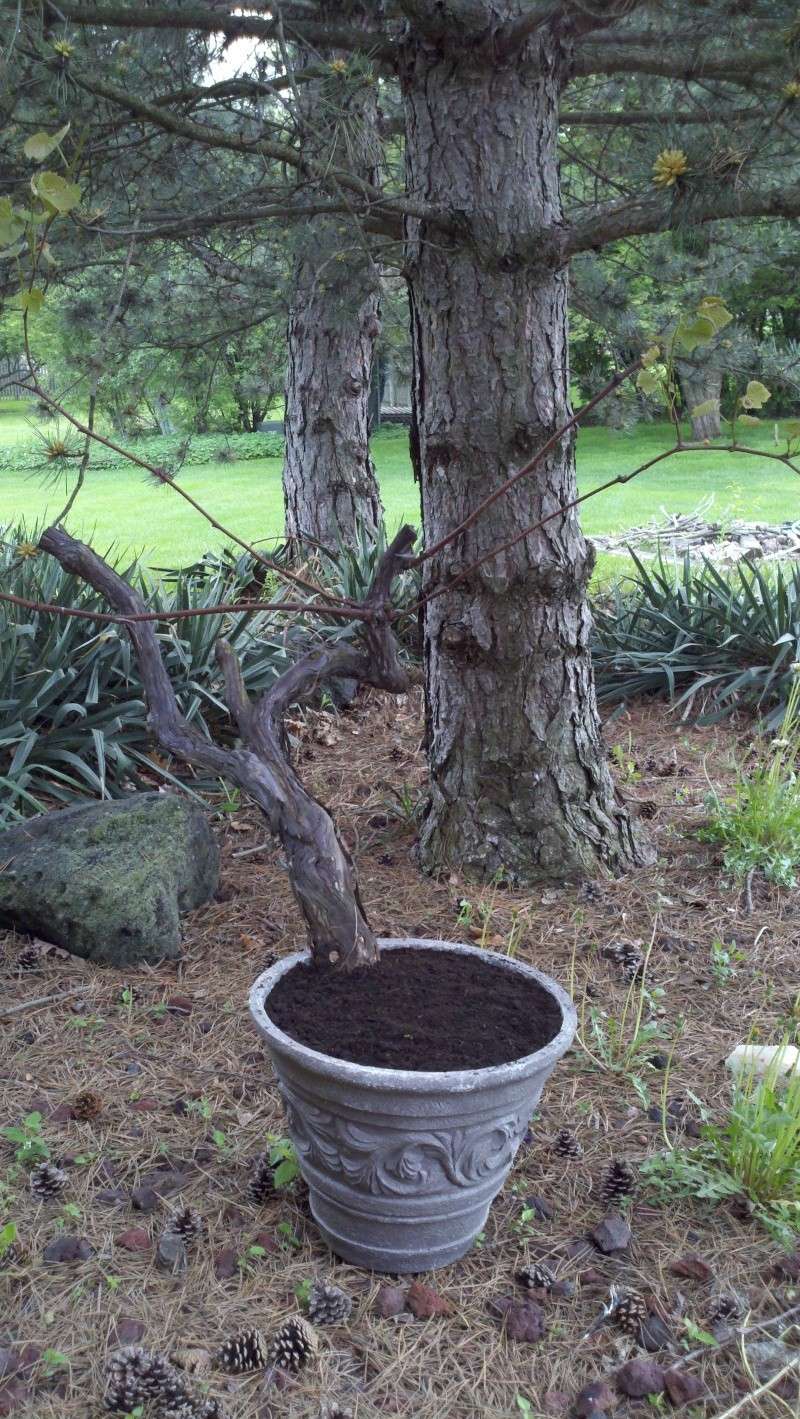 Then, a 4 weeks after the dig, I started to see the first buds. (the small vine in the front is just another project in the works).

With the last few, I'm thinking of air-layering before I dig, but given that this method worked, I might just stick with it. Any suggestions on design would be greatly appreciated! I'm thinking either literati or a nice full canopy that balances out the image.
Good luck with it. Grape are tough to make into traditional bonsai so get creative.

I saw one of the nicest grape bonsai in a while a few weeks ago in Mexico. I'll try to post a photo in a day or so.


Rob Kempinski

Member





I also have a grape vine that a friend gave me, but i don't know the cultivar, and yes: you have to be imaginative, that's why mine is still in a grow-box

- Talking about vines, the Virginia creeper (Parthenocissus quinquefolia) can make beautiful shohins, mame, or accent plants especially when displaying their autumn colours, and it's easily available in any temperate zone (I have two very small ones "in training", made from cuttings in June).
There's a very nice example on harry harrington's website :
Virginia Creeper Progression Series

AlainK

Member






---
Permissions in this forum:
You
cannot
reply to topics in this forum