I collected this oak from my property on Easter Sunday 2010. I planted it directly into the training pot you see and it grew well. I got tired of defoliating trees yesterday so I decided to wire this one up.
Here's the before photo...
[img]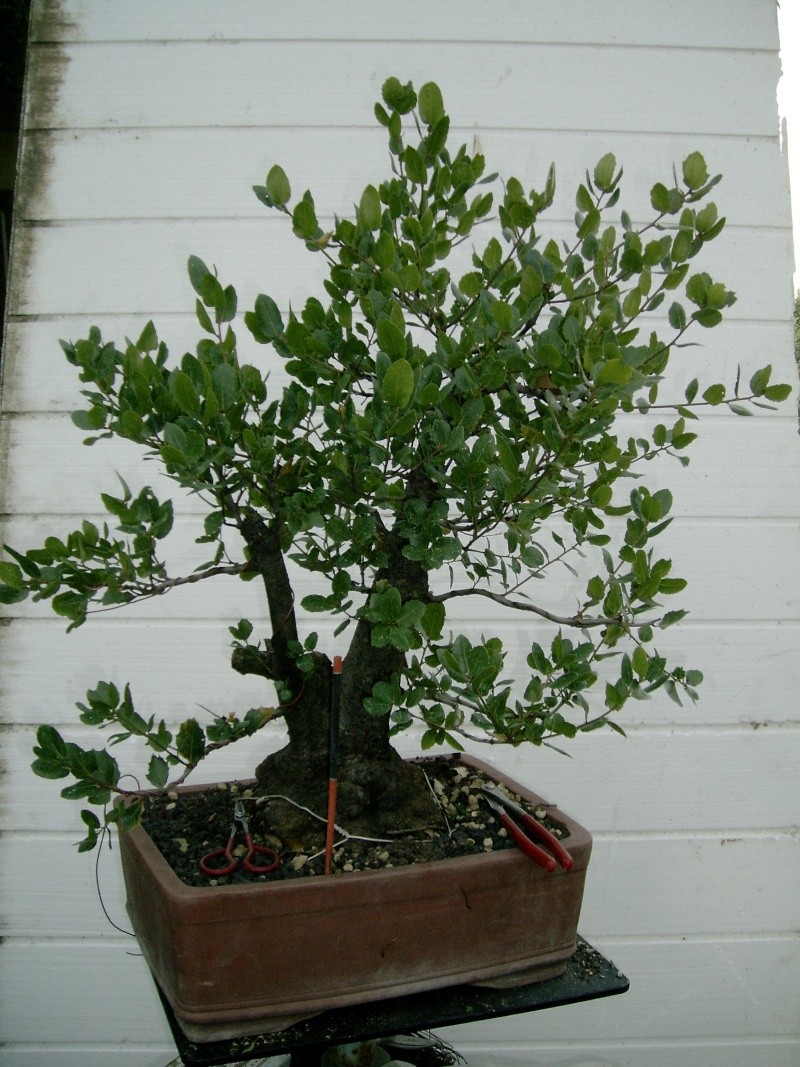 [/img]
And here it is after about three hours work...
[img]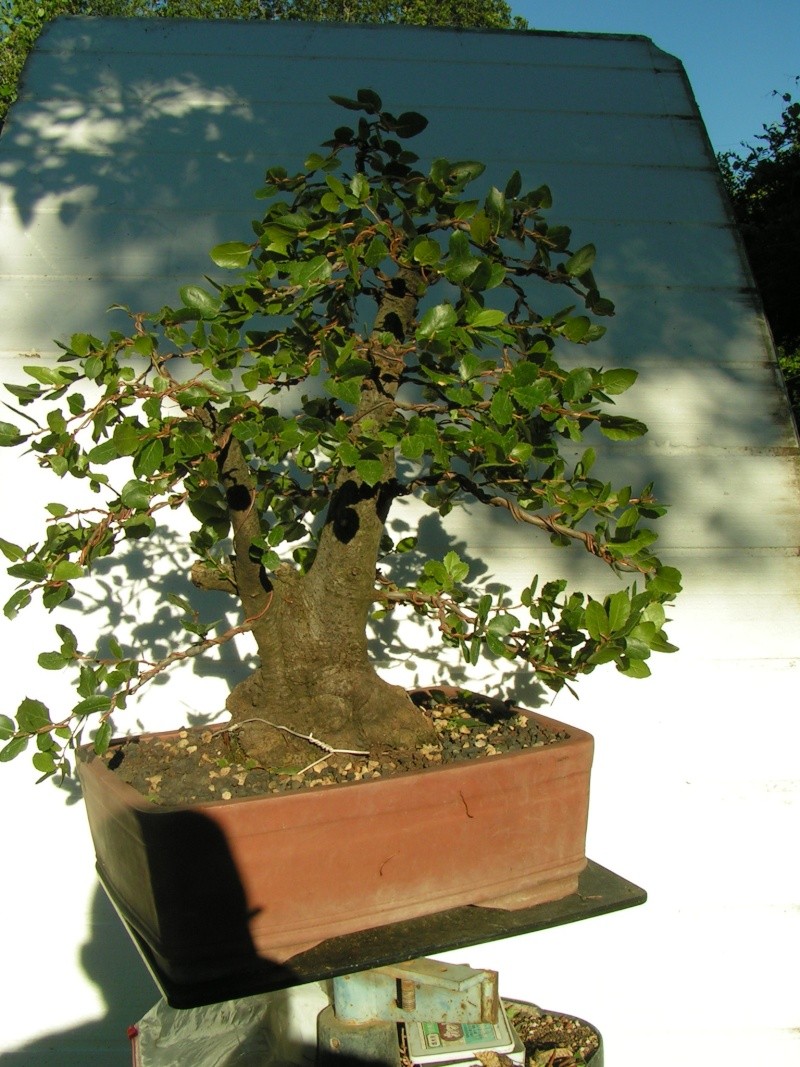 [/img]
Hope you like it.
Paul

PaulH

Member





Paul,

I DO like it - very much - but a couple of thoughts pop into my small brain.

First, if this piece of raw material had been a satsuki I'd say you are off to a perfect "pine tree" start. BUT it's an oak, and I love to see you working with your native oaks, but why the "pine tree" styling? I admit that I don't know what your native oaks look like as wild growing trees, I'd assume similar to our oaks here in the South. And I do see that the trunks are rather straight and formal, but I'd love to see a branch structure more evocative of an oak, and a soft rounded crown.

I love to see you showing off native material, thanks so much!!

Russell Coker

Member





Thanks Russel.
Fear not, this tree will eventually look like an oak. This is the first styling so my main concern is branch skeleton. The crown will develop later. Interior live oaks do seem to naturally grow more upright than other oaks. Only the oldest have rounded tops.

Paul

PaulH

Member






---
Permissions in this forum:
You
cannot
reply to topics in this forum