i work on this Japanese maple today. luckily, i spotted this yellow jacket inside the canopy. it built a next and already laid eggs in every chamber. i used tweezers to grab and kill it.
this is the japanese maple that i worked on today
and the yellow jacket inside and her nest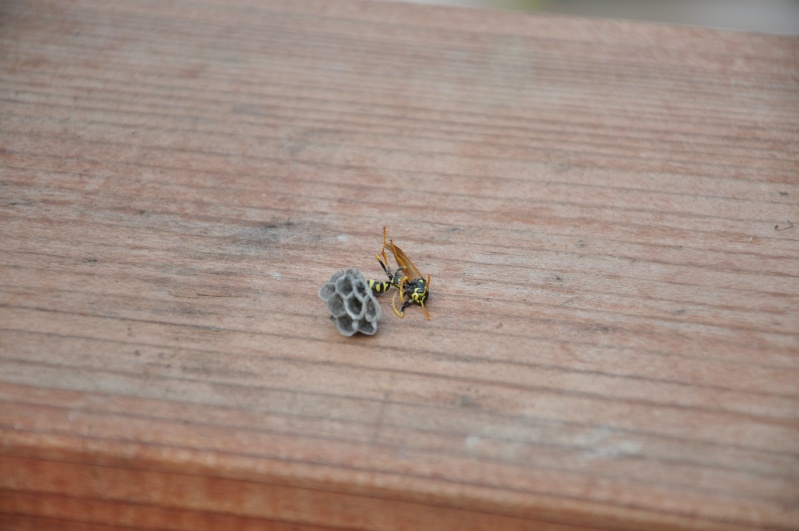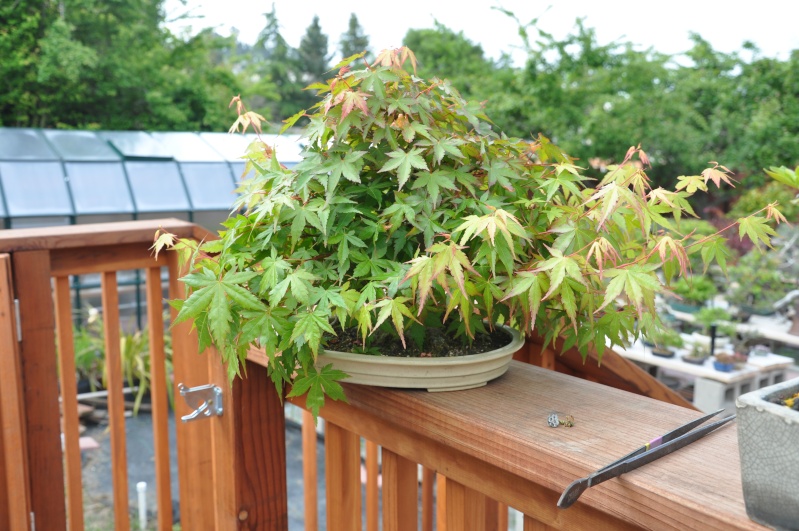 after light thinning. it is a clump and it is still a few years from showing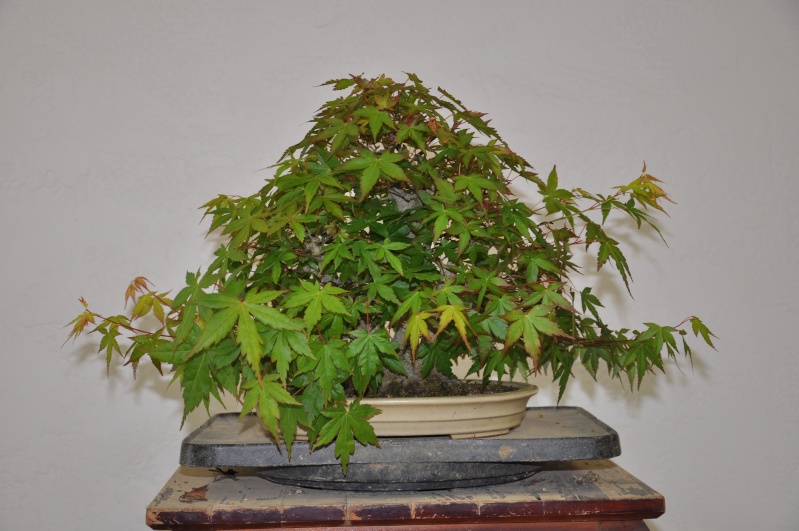 boon

Member





Hi Boon,

Very nice maple. Any chance of showing pics with no leaves? Those yellow jackets are nasty!

MACH5

Member





Is that one tree, or a forest? <g>

The insect is, BTW, a wasp. Still nasty. I'm dodging them everywhere this time of year. Generally speaking if you ignore them, they'll ignore you -- but inside a tree is a different thing.
_________________
Jim Lewis - lewisjk@windstream.net - Western NC - People, when Columbus discovered this country, it was plumb full of nuts and berries. And I'm right here to tell you the berries are just about all gone. Uncle Dave Macon, old-time country musician

JimLewis

Member





It looks like this JP has a big trunk, please post up the tree after work.
Nice tree even before trimming.

Xuan
it is 5 trunk clump. the root is connected. i will try to find the pic and post it later. thanks,


boon

Member






---
Permissions in this forum:
You
cannot
reply to topics in this forum