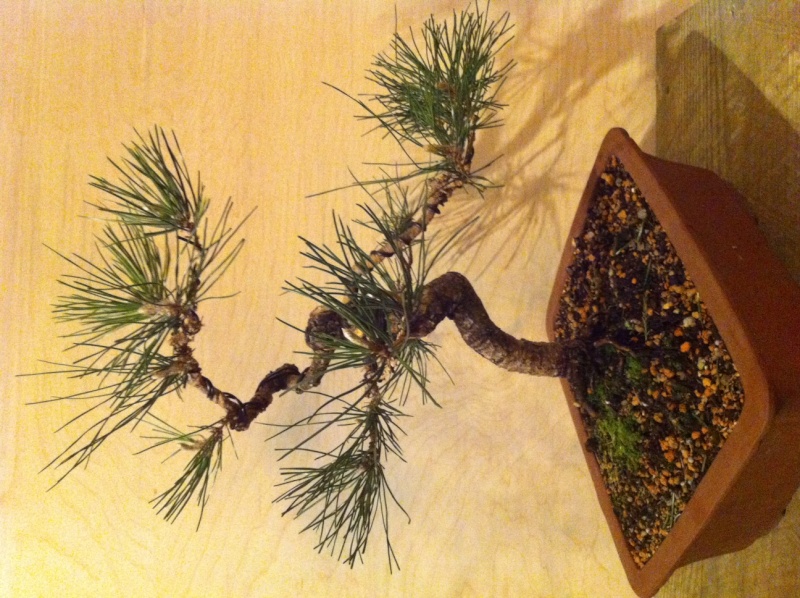 [img]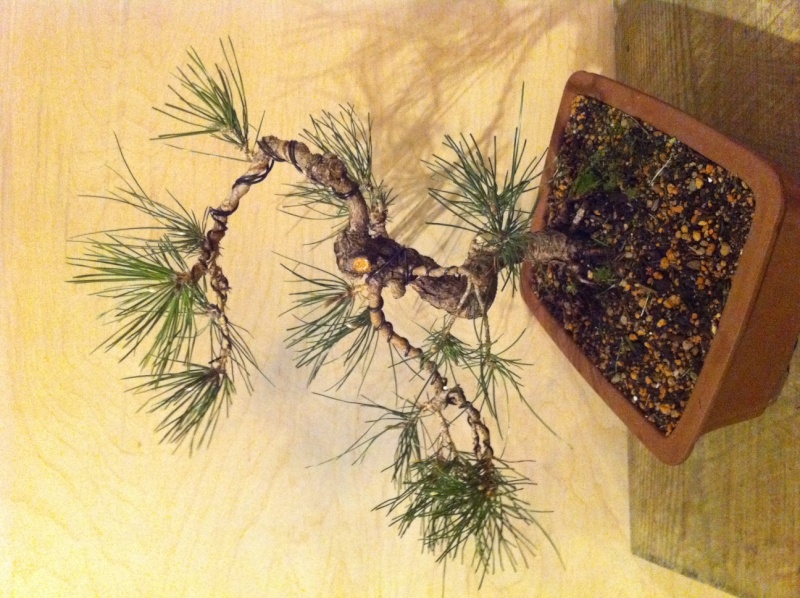 [/img]
I've had this pine for about 2 years. I got it sent to me blindly through a bonsai nursery. I feel like this is the best I could do with the material. there were a few ugly horizontal branches that had to get cut off, which left a bunch of knots in the center of the tree. I'm still not entirely clear on how to keep the needles short. I was planning on cutting the candles at the base sometime around June. All feedback is welcome and appreciated!
Last edited by Lnatural on Sat Apr 02, 2011 1:32 pm; edited 3 times in total

Lnatural

Member





Nice start. How big is it and how long have you had it?

Neil Jaeger

Member





If you're planning on cutting the candles make sure the tree is very well fed. It puts a lot of stress on the tree. Boon Manakitivipart at bonsaiboon.com has great videos on the JBP. I highly recommend them.

Good luck with it and please keep us posted.
Sam

Sam Ogranaja

Member





I personally would not candle this tree yet. Let it grow and develop some girth and vigor. Candling is to inhibit growth in some areas in order to balance the energy of the tree. This tree is young ....let it grow for a while. If you find that a particular branch is growing too much candle that branch only......but put this in the sun and let it grow!!

Paul Landis

Member





If it were mine I would candle everything but one at the apex of the tree. That one bud that I didn't candle I would let grow real long.
Thank you all for the suggestions, what I was thinking about doing was candleing all but the one at the back of the apex and start to grow it up one more step to make 3 tiers. i want the other branches to get some back budding to make them fuller then start to extend the bottom tier. it's got some ways to go yet

Thanks, Lawrence

Lnatural

Member






---
Permissions in this forum:
You
cannot
reply to topics in this forum