Hi All:
I got this small leaf linden (Tilia Cordata) for its nebari. The other shots are front on and the side (showing not much is happening in the back). Tree stands 32 inches above the pot. How drastic should I be in cutting it back, given its frontal symmetry and overall rigidity?
Thanks!
Ed Spaans
Grand Rapids, MI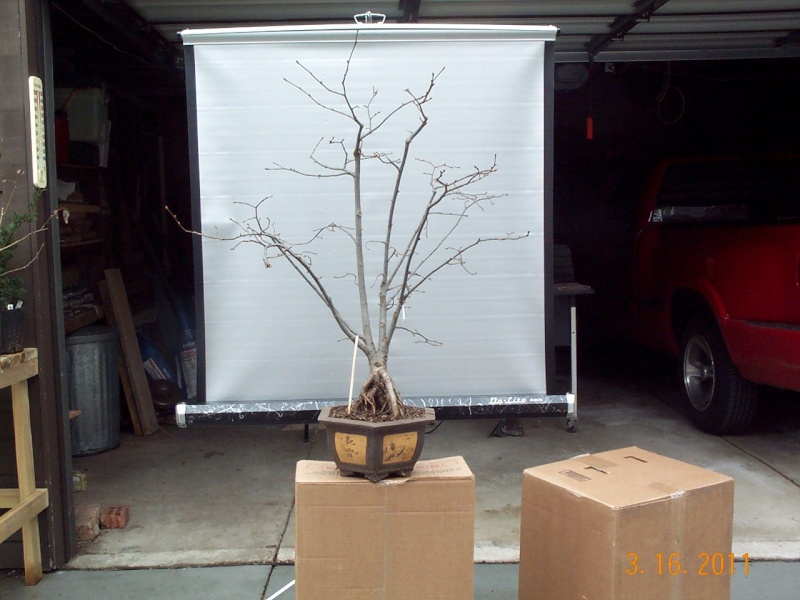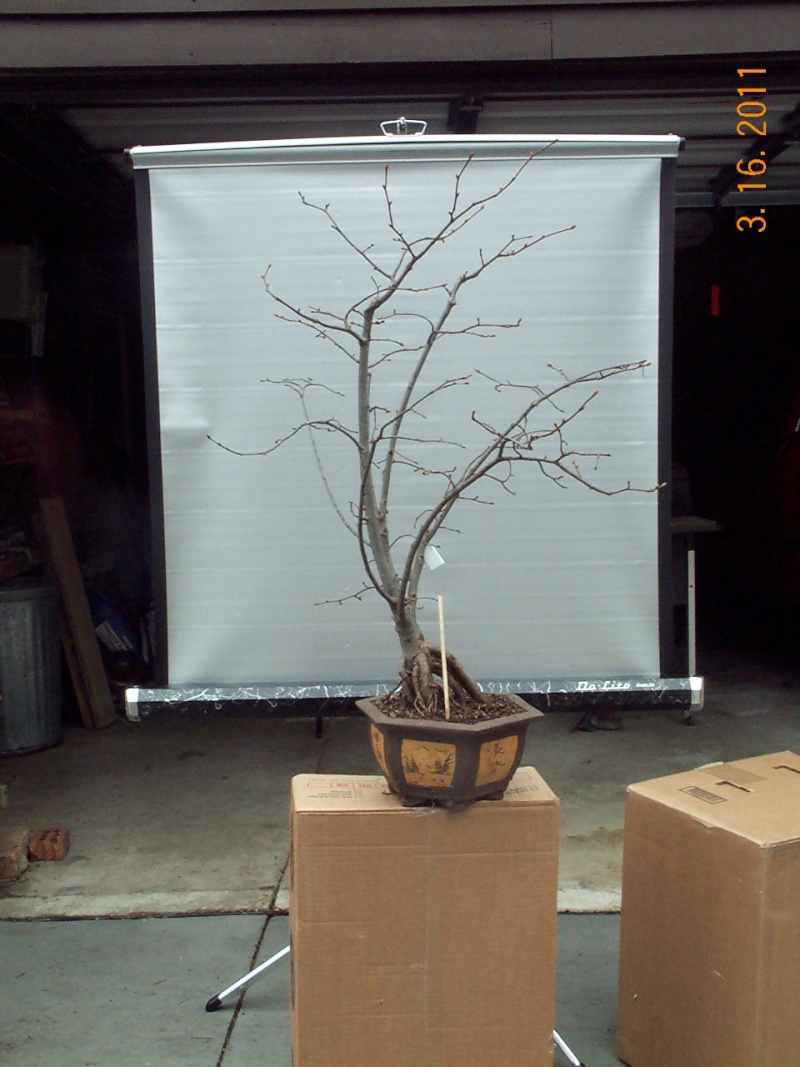 Hi Ed,
IMHO up till that tag i see ....Nice one there & thanks for sharing.
Regards,
Alex
Last edited by ogie on Wed Mar 30, 2011 3:21 pm; edited 1 time in total (Reason for editing : added)

ogie

Member





Hi Ed.
Personally, i would layer the tree a bit under the place where the nerbari starts.
The season after the roots have grown and the tree is repotted i would think
about pruning even a bit further down as Ogie mentioned.
regards, Sunip

Hi Sunip:
I don't understand your answer. If I layer the tree under where the nebari start, I am just cutting off roots.
Ed.
Hi Ed,
You got the tree for its nerbari, thats fine i feel
but personally i would not go that way with exposed roots.
The nerbari is for me not convincing enough and exposed roots style for a Tillia not suitable i feel.
Nice species to work with though.
regards, Sunip;)
Ed, I think Sunip meant you should airlayer just above the exposed roots, because the current exposed roots are not attractive or suitable in his (and my) opinion. (Sunip, if I have misinterpreted you--sorry!)
Oliver
Hi Ed and Oliver.
Oliver you are right about the current roots.
Looking to mature Tilia bonsai they can have such a strong nerbari expression.
I said -a bit under the place where the nerbari starts- because you might be able to include a bit of the
most upper part of the roots in to the new nerbari.
Of course i see only pictures but i feel there is potential for a majestic broom style
with a few trunks going up like those old Tilia's standing in the field.
Good luck with it.
Regards, Sunip

Thanks Sunip and Oliver:
It never crossed my mind that roots could be a liability. They did seem to be a bit on the large side though. I also appreciate the suggestion of developing this linden into a broom style.

Thanks. Ed.

---
Permissions in this forum:
You
cannot
reply to topics in this forum