my 4 year old sony point and shoot died two days ago. shopped our local walmart and found what I wanted on sale, less another 10% because the item was a floor model. today I took a bunch of test pictures around the yard. sharing some of these.
best wishes, sam
three yard trees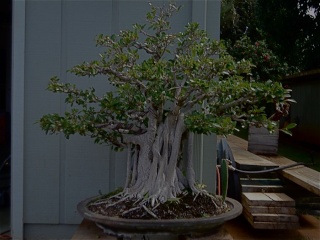 [url=http://www.servimg.com/image_preview.php?
i=982&u=15061647]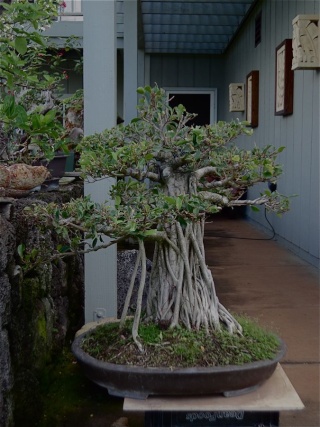 [/url]
premna root over rock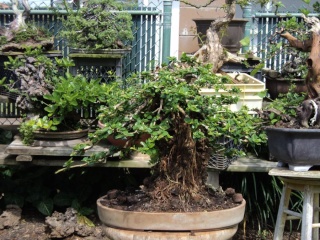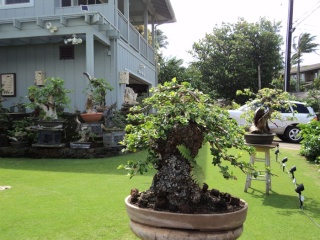 progress premna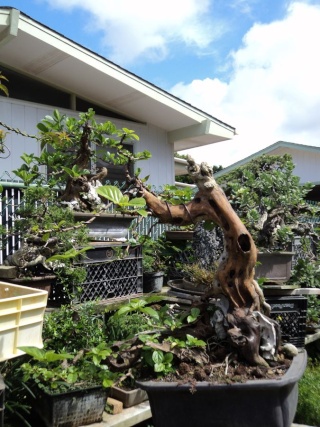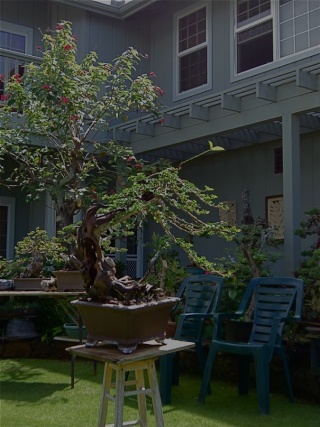 junipers
bougainvillea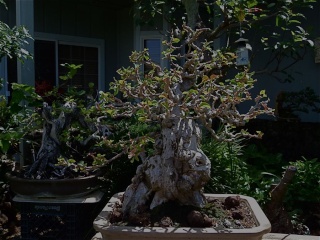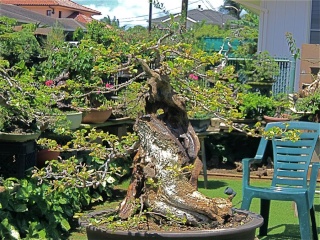 Hi Sam.
I don't know about the camera, looks too dim considering its an outdoor shots, probably just in the setting or time of the day. Why don't we see it with some close ups on trees in a plain background. The ficus got an incredible base and trunk and the last bougainvillea got an impossible massive trunk for the specie, impressive Sam!.
regards,
jun

Hi Sam,

you did not mention what make and model number the camera was.....???

Ravi

Ravi Kiran

Member





thanks for the feedback jun and ravi:

for jun: I actually darkened the originals cuz they appeared too light and washed out . the old camera had manual adjustments which I liked. this one is all automatic which I'm not so sure about. guess I need to read the manual.

for ravi: the camera is a sony cyber-shot DSC-W310

best wishes, sam
There is also a lot of variation from one computer monitor to another, in terms of how bright an image appears.

_________________
"Eschew obfuscation"

John Quinn

Member





Hey Sam,

The lighting seems to be a problem... most of the pics with the exception of the last one seem under exposed. Even in automatic cameras there are enough of settings that help you get good pics in all light conditions. You might want to experiment a little more and don't stick to the AUTO mode alone but try other settings... All the best...

Ravi

Ravi Kiran

Member





Hey Sam,
good pics and the lighting is just right - not over or under exposed... Experimenting with digital cameras is inexpensive and if I can say FUN... I am sure you've already got it right..
Ravi

Ravi Kiran

Member





Sam, the easiest way to adjust exposure in auto is to use the exposure compensation + and - all digital cameras should have them.( this compensates for the cameras meter and a given lighting condition one way or the other) Another thing to watch for is the monitor on the back of your camera. If you look at this in bright sunlight it is difficult to see and can give you a misleading impression of exposure. Take a picture then go into the shade or indoors to look at the monitor. You will get a much better idea of the exposure it has just made. If the image is too dark select +, should be in half f stop increments. If the image is too light select -. You may also find using the flash helps. Not everyone thinks you need to use flash in bright sun light. It fills in/lightens harsh shadows, but won't increase highlights. This is because sunlight is a lot brighter than a camera flash and because the camera flash will only reach so far it will not effect the exposure of the sky or things a distance behind your subject. You may also have a choice of metering modes; spot metering would be better if you have one tree in the middle of the frame. One more think, if you shoot your images in RAW and use the software that came with the camera to process them on your computer you should have a much better exposure compensation control/adjuster.


NJF

Member






newzealandteatree

Member






---
Permissions in this forum:
You
cannot
reply to topics in this forum