Hi IBC,
Could anyone help me with my 7 years old tamarind, before he's doing well but suddenly this year
it became weak and leaves falling. I did some treatment and still same, anyone have same issue help
is much appreciated.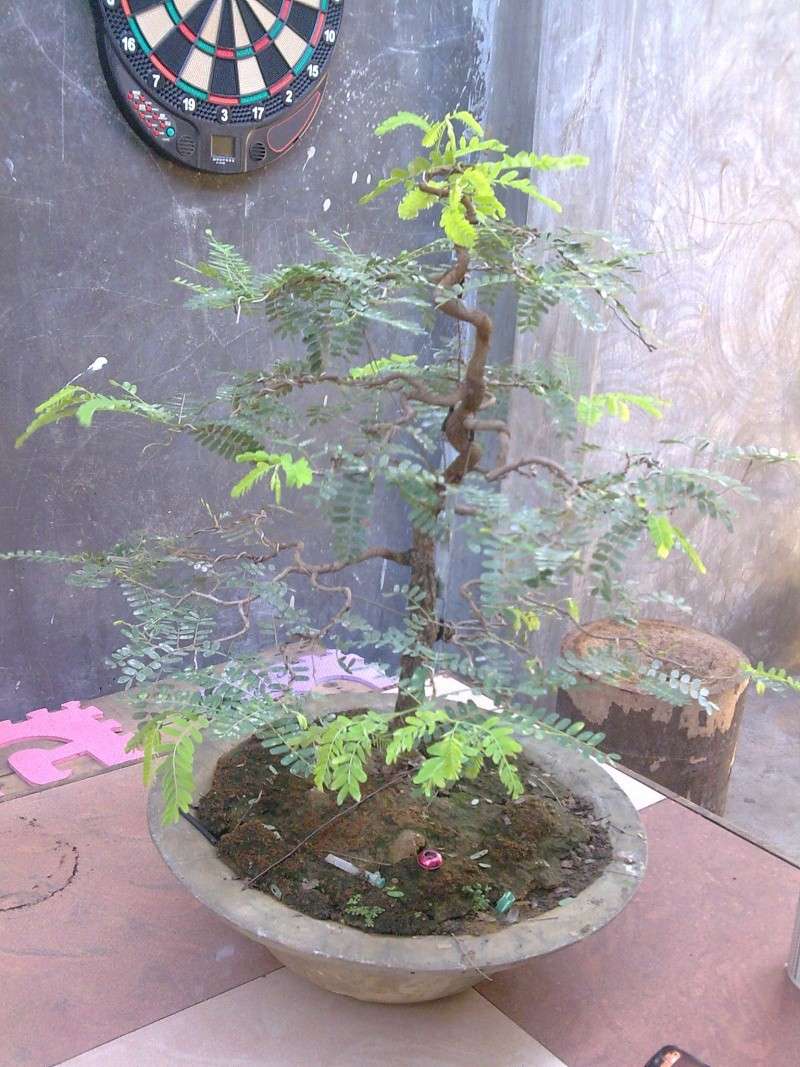 Leaves falling in random location.

Then new buds of leaves at the moment have fallout even.

Regards,
crush

crush

Member





How long has it been in that pot with that soil? I don't have this species but the symptoms you describe can be over watering. Old compacted soil and possibly a drainage hole blocked by roots can result in poor drainage, one response to a sickly looking plant is sometimes more water, but this is the the worst thing you can do.

Billy M. Rhodes

Member





Billy M. Rhodes wrote:How long has it been in that pot with that soil?
Hi Billy,
Its been 7 years living in that soil, I probably change it before it gets worse.
Hoping for the best.
Thanks.
Cheers,
Crush

crush

Member





I'm sure that depleted and crowded soil is the problem. Even up here
in the temperate zone I repotted my Tamarind annually and found the pot
crowded with roots each year. Seven years wold be an eternity in the
Philippines, or so I suspect.

Repotting should help.
_________________
Jim Lewis - lewisjk@windstream.net - Western NC - People, when Columbus discovered this country, it was plumb full of nuts and berries. And I'm right here to tell you the berries are just about all gone. Uncle Dave Macon, old-time country musician

JimLewis

Member





Crush,

Your tamarind is suffering from leaf fungus. Since they are temperamental when it comes to pesticides, you should repot the tree and defolitate. In two to three weeks, the tree should be full of new leaves. Place it in full sun and keep moist, not wet.

Kind regards,

Jose Luis

jrodriguez

Member






---
Permissions in this forum:
You
cannot
reply to topics in this forum