Hi, first post for me but I've been a lurcher for a long time.
I have a problem with a Scots Pine. It was collected this spring from a swamp. It had a pale color when dug and it looks like it's turning a whiter shade again. I think there is still a bit of life in it. It didn't push any new buds this year but it's not turning brown either. The other one I collected at the same time in the same manner but from a different location is doing fine.
I didn't mess much with the roots when I potted so it stands in the original wet peat and some moler. Anyone here who knows what to do to get it a little more healthy before winter?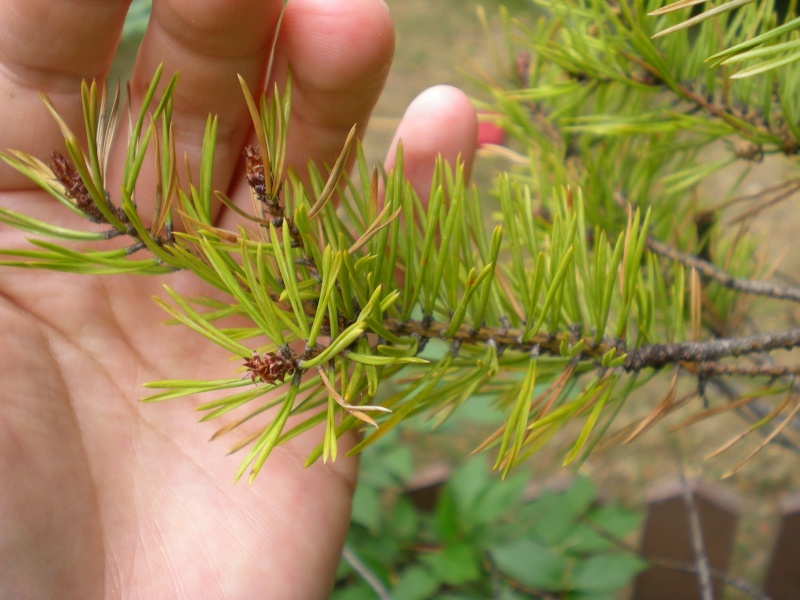 Ingvar Nilsson

Member





I wouldn't do anything other than feed every two weeks with a 0-10-10. This is quite normal for a Scots Pine as they will shed needles (which change colour) from all over its structure.

You have excellent needle length which is really desirable. I have several Scots Pines and have had, for many years. They consistently shed needles from just about anywhere. I really would not be concerned right now, wait till spring-time and enjoy all the new candles.

Mike

Mike Jones

Member





Thanks for the encouragement, Mike. The thing I'm worrying for with this tree is that it's changing color on all needles (not the few brown/browning ones).
This is a picture from May: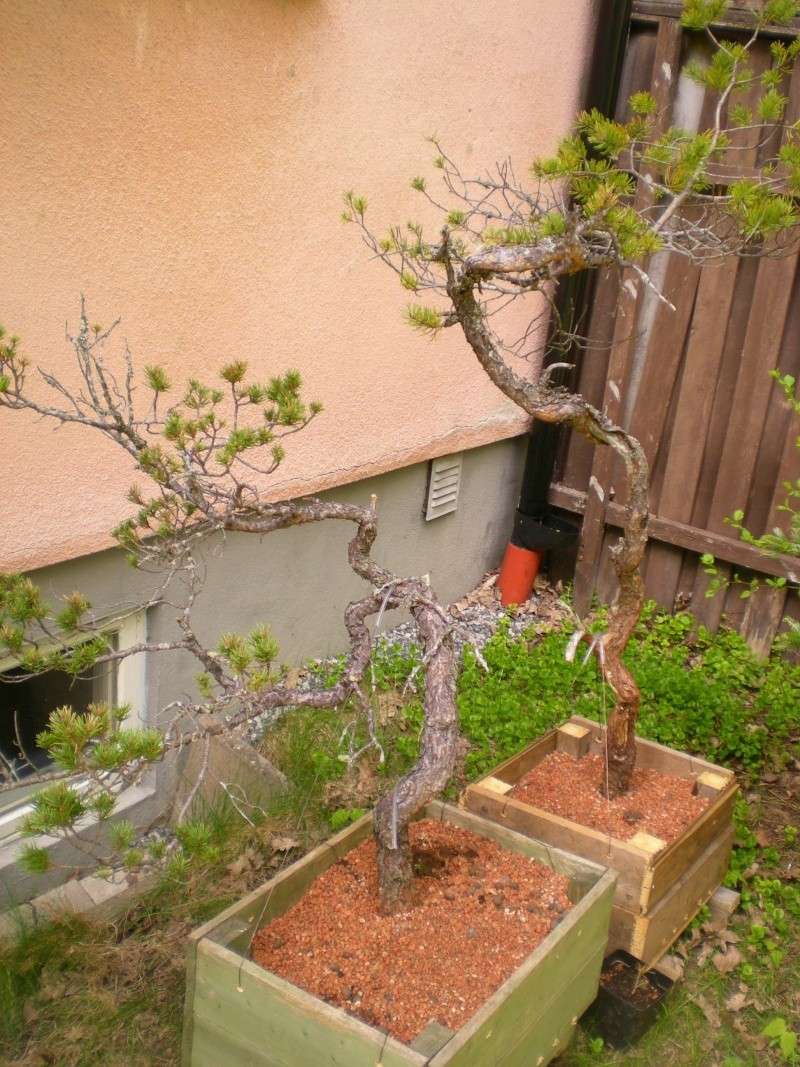 Since then, the one to the left has turned dark green and pushed new needles all over but the right one treated the same instead grew no buds and is loosing color. I'm used to scots either grow well or dry up and go brown rather fast after collection but this one is doing something in between?

Ingvar Nilsson

Member





Hi Ingvar

The tree is probably suffering after it was moved from the ground, and maybe was already when it was at its original spot.
Feed it well and WAIT .-.. wait ... wait.
A pine can easily die three years after it actually was doomed. Or it can regain strength after three years or more after collecting. If you do nothing else but feeding and protect it properly against wind and to much freezing during winter, you do the best for the tree.
You just have to wait a long time, and see what happens. I and others have lost pines that looked perfectly well, after three growing season. Suddenly they died "without reason". Others suddenly came to life after a few years of waiting and looking like they wouldn't. You newer know with pines at this early moment. You have too wait and see.

Regards
Morten
Morten - You're right of course. I'll give them both some extra winter protection since last year was so cold. Other than that, just wait...


Ingvar Nilsson

Member





You might get a bottle of chelated iron and other micronutrients. It may simple be a lack of one of the minor elements. You can apply as a rate of 20 cc to 2 liters of water
_________________
Jim Lewis - lewisjk@windstream.net - Western NC - People, when Columbus discovered this country, it was plumb full of nuts and berries. And I'm right here to tell you the berries are just about all gone. Uncle Dave Macon, old-time country musician

JimLewis

Member






---
Permissions in this forum:
You
cannot
reply to topics in this forum