Hi,
My wife and 13 yr old son went on a visit to see family friends in the Lake district.
On a walk around one of the lakes he spotted this rock. He got very excited and insisted in collected it for me. With some reluctance my wife did so.
On arriving home he gave me the rock, which my wife was still very bemused by.

It made my week, in fact it made my year.

Not only is it a fine object stone, but Tom my son felt strongly enough to want to bring it home for me.

I hope you see what he saw?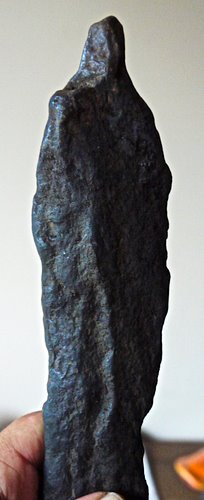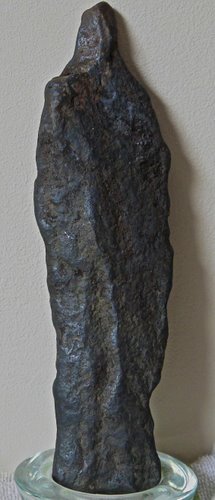 Now to make a dai.

Jeremy

Member





I can see exactly what Tom saw!
(*)
Good boy!
Fine pieces!
PS:... I cannot understand your wife, though.... We women sometimes....

edit:
(*)
Not literally, but I mean that I can see the boy is talented with keen eyes.
Last edited by my nellie on Thu Aug 19, 2010 1:19 pm; edited 1 time in total

my nellie

Member





Dear Jerry
Beautifull stone and beautiful to be given by Your son !!
Don't know what he sees, a small guess...... "father" ????
As i saw the stone ...
http://en.wikipedia.org/wiki/Monument_to_Balzac
This "floep" was behind my eyes !!
Hope Your well Jerry
I m in the middle of reorganizing my studio ,
the stones You gave me as a present,
are in the studio too !!
Send You a photoo soon.
Love
Morea

Morea

Member





Thanks for sharing, Jerry. My best friend died of cancer over 15 years ago & his mom sent their son (~ age 15) to stay with me & my significant other for awhile. We visited local rivers & his eye was extraordinary. Several of my favorite stones were collected with Mark, and we found stones with particular qualities that I've not equaled since. It is nice when this stone enthusiasm is shared across generations.

Morea! If you have stones in your reorganized sculpting studio, I hope you'll share some photos, here. Do you have any suiban that you've made supporting stones?

Chris Cochrane

Member





nellie,
Thank you.
My wife would prefer he found gems.
I think he did.

Morea,
Yes i'm well. Thank you.
look forward to seeing you revamped studio.
Tom,well he saw the Mother of Jesus, Mary.
Rodin, Yes, my favourite sculptor.
I recently visited the V&A. Seeing the wonderful
Fallen angel
.
I hope Tom finds a stone to match soon.

p.s. floep?

Jeremy

Member





Thanks Chris,
Tom is usually looking for fossils. I think I can beat that out of him, so he has more time for the viewing stones.

He enjoys the hunt.
Here are a few pictures of their trip. i wish i had gone with them now.
My wife is into coastal steering and wild swimming. She wouldn't miss the chance for a swim. That's her in the distance, scaring the wildlife.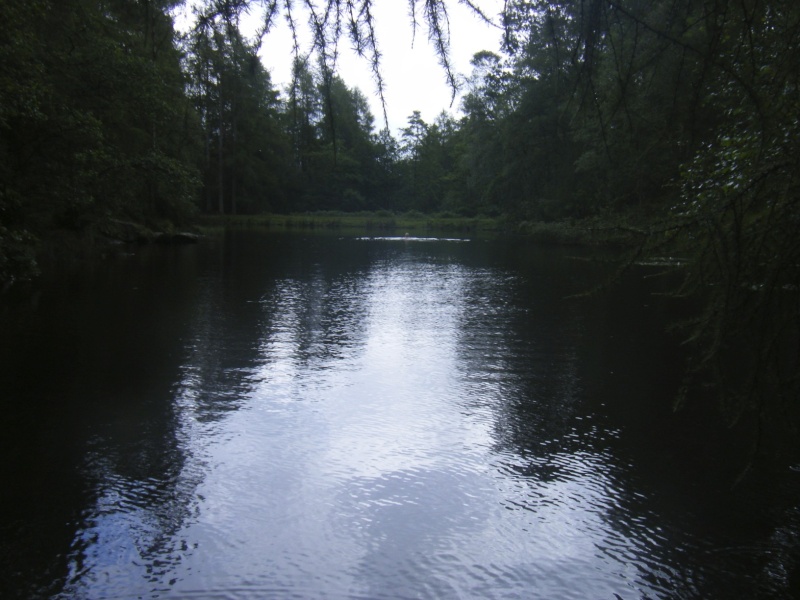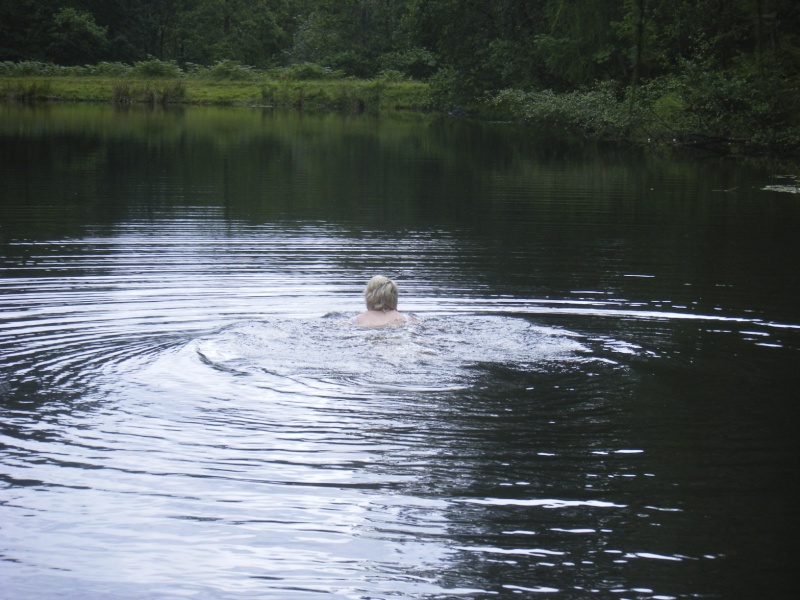 Tom just after he found the stone. Unfortunatly very out of focus.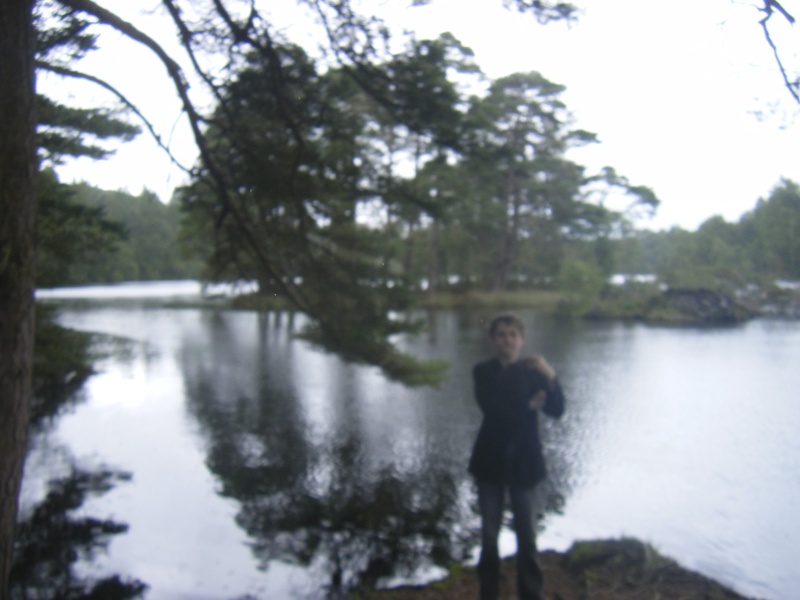 Jeremy

Member





WOW Jeremy! Now that's a story!

And what a beautiful keepsake to go with it.

R

Russell Coker

Member






Hi Jerry,
I am sure that what Tom saw in the stone is a father figure,
Regards to the other members of jest4

pabling

Ka Pabling

Member





Good figure stone, I see it to be an intelligenter.


Heven

Member





Sugata-ishi... Very nice!
An excellent human figure stone that he found for you Jeremy! He does have a good eye for it. I saw a masculine figure but now that you mention it ........

_________________
"It is not the strongest of the species that survives, nor the most intelligent. It is the one that is the most adaptable to change." - Charles Darwin.

Kev Bailey

Admin






---
Permissions in this forum:
You
cannot
reply to topics in this forum